You are here
Aspen Real Estate Listings
View our broker listings for land, condominiums, and homes for sale in Aspen and the surrounding region. Each listing includes pictures and property specifications. If you don't see what you are looking for, get in touch with a Frias Properties broker who can put decades of local experience to work for you.
Click the links below to view or download our most recent Real Estate Brochure or our Real Estate Marketing Brochure.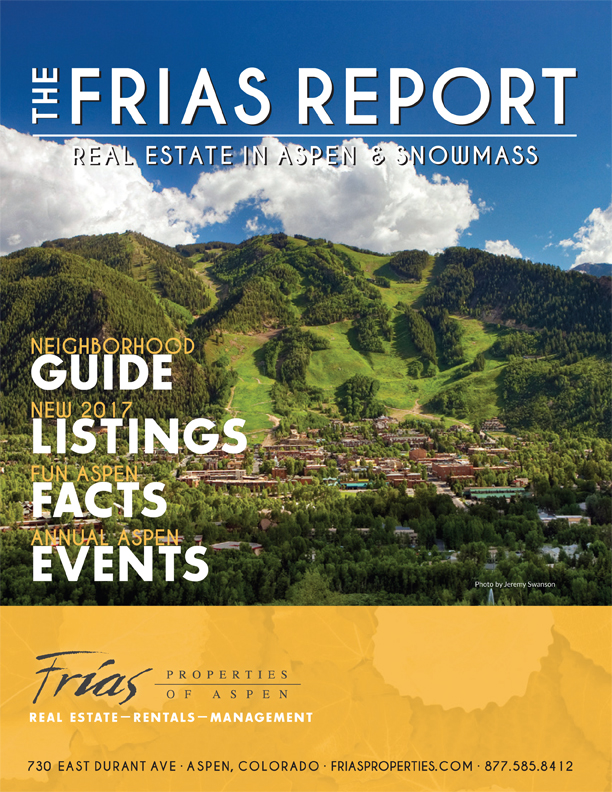 Your search returned 57 results. Displaying 1 - 12.
Map View
Gallery View
Pages