We specialize in comprehensive, professional management for homeowners' associations. While our contracts are unique for each HOA, we can provide a full scope of management services, from routine maintenance and cleaning to administration of major capital projects. Our ultimate goal is to understand your association's needs and objectives and exceed your expectations, while remaining at or under the budget.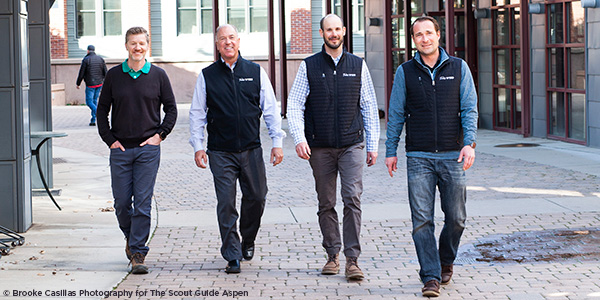 We are a truly local company and take great pride in watching over our beloved neighborhoods, buildings, and individual residences as if they were our own. We look forward to serving your board and homeowners.
Read on to learn more about what's included with our association management program, and contact us to discuss your association's needs today.

Obermeyer Place is very happy with the transition and changes that were made. We have received more compliments from owners, and my colleagues and I are just doing backflips. It feels like a great, wonderful breath of fresh air. Owners are coming to me and saying, 'Thank you for making this change.' We simply couldn't be happier."
-- Steve Seyffert, Obermeyer Place Board Member
Property Management Services
Under the guidance of a Director of Operations, our property management teams become intimately familiar with your buildings and grounds. Not only do they carry out routine maintenance, they act as an expert set of eyes to identify problem areas and make recommendations for property improvements.
Administer insurance policy
Provide emergency coverage, 24/7
Manage vendors and negotiate contracts
Hire, pay, and manage all property management employees
Manage special projects at the request of the board
Patrol and enforce parking
Inspect common areas routinely
Propose property improvements / enhancements
Conduct routine building maintenance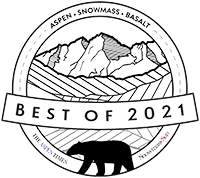 Frias Properties of Aspen was voted best property management company in the Aspen Times' "Best of 2021" awards and a runner-up among Colorado property management companies in the Coloradobiz "Best of Colorado Business Choice Awards" in 2021.
Accounting Services
Our accounting team is made up of seasoned professionals with deep experience in association management. They provide our clients with both global oversight of association finances as well as detailed attention on every invoice that crosses their desks.
Process monthly accounts payable and receivable
Notify HOA Board of accounts receivable balances
Invoice and collect all assessments approved by HOA
Prepare monthly and annual financial statements
Prepare capital reserve budgets
Maintain corporate books and records for the HOA
File corporate reports with the Colorado Secretary of State pursuant to state statute
File federal and state tax returns as prepared by qualified, independent CPA
Association Board & Owner Communication
With our legacy of association management and our steadfast commitment to exceptional service, we are uniquely positioned to interface with association board members and homeowners.
Understand, uphold, and enforce HOA's rules, regulations, and all other governing documents
Issue notices to homeowners for upcoming meetings, association rules & regulations, and more
Oversee and enforce building regulations and respond to owners' complaints / recommendations
Correspond with the Board of Directors
Distribute monthly and annual financial statements to owners
Manage HOA's annual meetings and board meetings (if requested)
The above services are intended as minimum guidelines and should not be construed as all-inclusive or limiting.