Posted: 7 Nov 2019
Introducing our new series: Cooking in Your Aspen Vacation Rental with Chef Alex Karlinski
One of the primary reasons our guests enjoy staying in a vacation rental is the use of a fully equipped kitchen. We've enlisted local chef and Aspen native -- Alex Karlinski -- to set you up for culinary success!
Read on to discover Chef Alex's essential shopping list for your Aspen vacation rental plus some easy recipes for your first night.
Don't want to cook while on vacation? Enlist Chef Alex to shop & cook for you! Her scope of services includes meal delivery, grocery shopping, and private chef services. Learn more >>>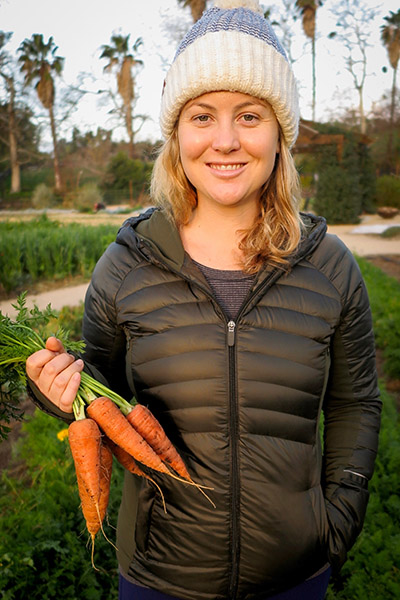 How to Grocery Shop for Your Aspen Vacation Rental
I'm all about minimizing food waste and coming up with easy recipes using items that you have on hand. That can be a challenge on vacation - you're arriving to a property that does not have a stocked pantry or fridge. The last thing you want to do is spend your valuable vacation time navigating an unfamiliar grocery store. With that in mind, one of the benefits of renting a vacation home is that you'll have a kitchen to cook out of - stocked with all the tools and cookware that you'll need to create a delicious meal if that's what you want to do!
While everyone has different tastes and cooking skills, below you'll find a basic list of pantry and fridge "essentials" for your stay. These are some items so that you'll always have easy options for breakfast, lunch or dinner. You know your tastes and what your family likes to eat - incorporate your favorites into the below list and keep everyone happy and full.
Inevitably, you'll go out to eat, have lunch on the mountain - you are in Aspen after all. But it's also reassuring to know that your rental is stocked with the essentials. Less time and money spent on groceries - means more time and money to enjoy this beautiful mountain town. And if you still don't want to cook but want to enjoy your beautiful rental, reach out to Alex at Harvest Roaring Fork to arrange a private chef to cook for you and your family!
Your Aspen Grocery Shopping List
Salt
Pepper
Red Pepper Flakes
Olive Oil + Butter
Coffee +/or Tea
Almond Milk/Half + Half/Milk
Sugar +/or Honey
Oatmeal/Cereal
Bread
Pasta +/or Rice
Lettuce
Eggs
Deli Meats/Canned Tuna/Salami
Rotisserie Chicken
Condiments - Mayonnaise/Mustard/Hot Sauce/Soy Sauce - what you know you'll use
Tortillas
Cheese - your favorites for sandwiches, nachos, grilled cheese, pasta, or cheese boards
Salsa/Hummus/Dips
Avocado
Tortilla Chips/Crackers
Bacon/Breakfast Sausage/Chorizo
Lemons + Limes
Seasonal Fruit + Vegetables (or frozen fruit for smoothies)
Peanut Butter/Almond Butter/Jam/Jelly
Fresh Garlic +/or Shallot
Snacks - olives, nuts, seeds, dried fruits
EASY RECIPES TO COOK IN YOUR ASPEN VACATION RENTAL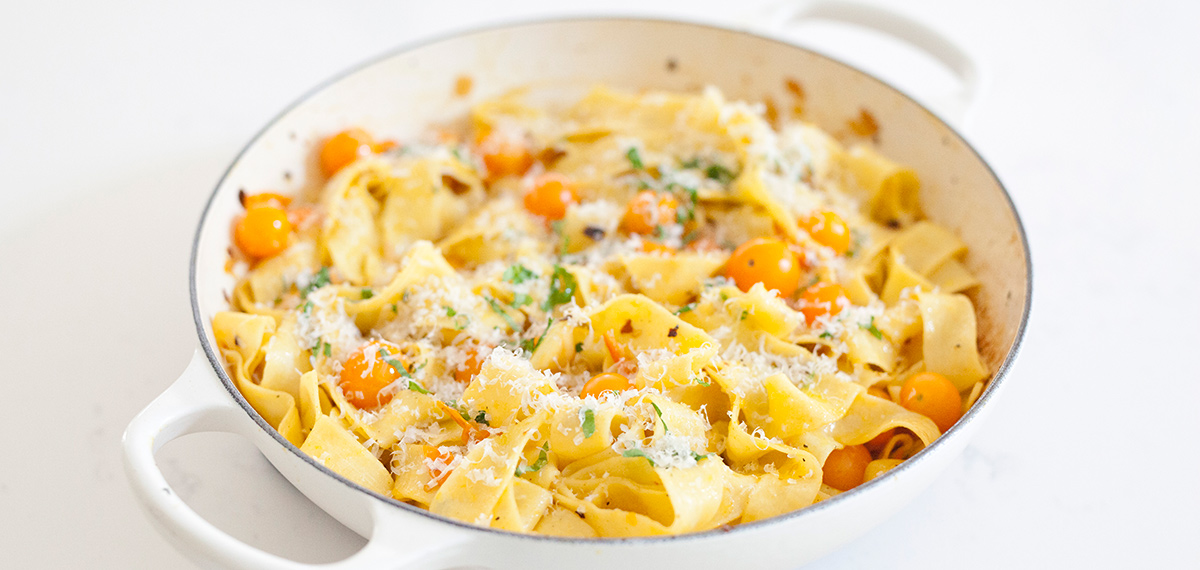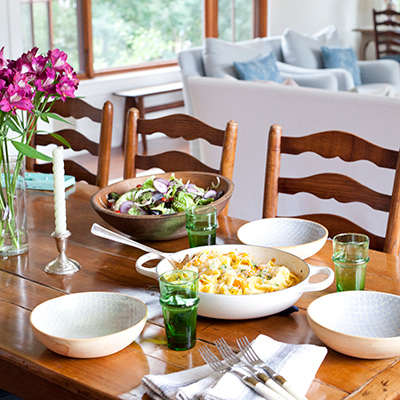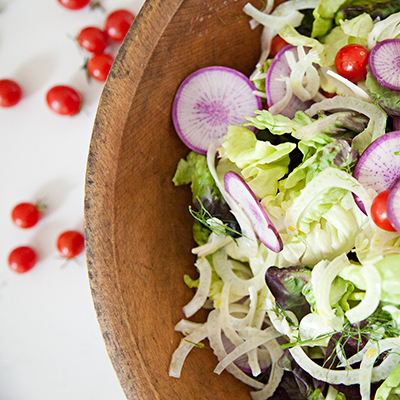 Favorite Simple Salad Dressing
(scale to your need)
Olive Oil (3 parts)
Lemon Juice (1 part)
Dijon Mustard (start with 1 t)
Minced Shallot or Garlic (start with 1 t)
Honey (start w/ 1 t)
Salt + Pepper (to taste)
Mix all ingredients together except olive oil. Slowly pour in olive oil while whisking to emulsify. Taste and adjust seasoning and ingredients as needed.
Chicken Salad
2 C shredded or chopped Rotisserie Chicken
1/2 C Mayonnaise
Lemon Zest + Juice from 1 Lemon
1/4 C Dried Fruit - whatever you have on hand! Dried Cranberries are one of my favorites
1/4 C Toasted Nuts - or whatever nuts you have on hand. Walnuts go great with cranberries.
*Use walnuts and dried cranberries for oatmeal toppings, charcuterie boards, or a quick snack on the go
1/4 C Chopped Red Onion or Scallion
Fresh Herbs (if you have) - I love Italian Parsley or Tarragon in this particular version, but use your imagination
Salt + Pepper to taste
Mix all ingredients in a large bowl. Adjust seasonings + ingredients as needed to your taste and preference.
Pantry Pasta
1 Box Dried Pasta
2 Cloves Sliced Garlic
Red Pepper Flakes
Vegetables on Hand - Broccoli, Cauliflower, Onion, Spinach, Bell Peppers, Tomatoes, Kale
Protein - Bacon, Rotisserie Chicken, Italian Sausage, Shrimp
1/2 C White Wine (if you have)
Lemon Zest (optional)
Cheese - Parmesan +/or Mozzarella
Salt + Pepper
Cook pasta in salted water according to package directions. Reserve at least one cup of pasta waiting before draining.
Saute garlic and red pepper flakes in olive oil over medium heat. If needed, add your protein and cook fully. Add vegetables and cook until softened (or to your taste depending on the vegetable). Add white wine and let reduce by at least half. Add cooked pasta back into the pan with protein and vegetables. Stir to combine and add in a little bit of reserved pasta water so pasta remains "saucey." Stir in cheese and lemon zest if using. Season with salt and pepper and serve!
Easy Charcuterie Boards
Cheese + Salami/Deli Meat
Olives
Dried Fruits and Nuts
Dijon Mustard
Jams
Crackers/Bread
Fresh Fruit
Book an Aspen vacation rental
Enjoy all the benefits of a fully equipped kitchen and spacious living area next time you're in Aspen. Contact our Reservations Team for personalized recommendations, or search our live inventory online.