27 Oct 2023
Deciding whether to stay in Aspen or Snowmass Village depends on your preferences and the type of experience you're looking for during your visit to the area. From a local perspective, Aspen operates more like a city serving as a primary transportation hub as well as offering many cultural events and actitivies.  Snowmass offers more of a resort atmosphere with unique events for guests, and a more intimate setting ideal for family or group vacations.  Here are some considerations for each destination.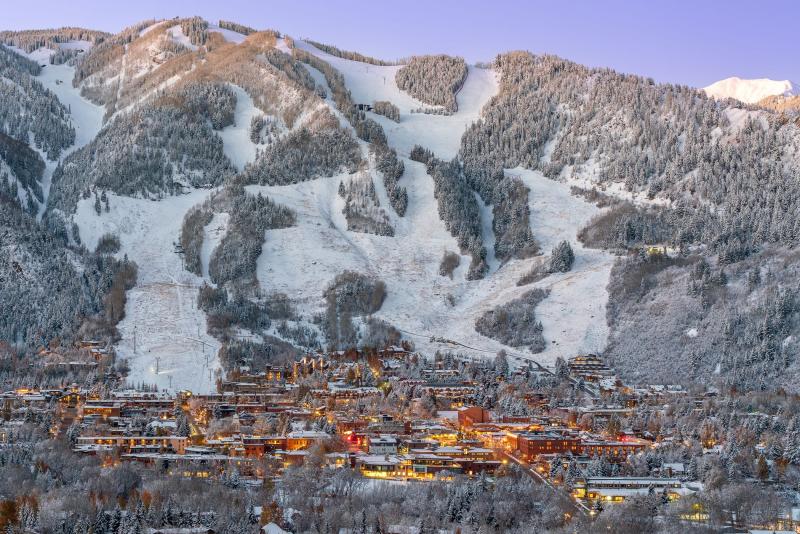 Staying in Aspen:
Upscale Atmosphere: Aspen has a more upscale and cosmopolitan vibe. It offers high-end dining, shopping, and cultural experiences, making it a great choice for those who enjoy a luxurious and sophisticated atmosphere.
Dining and Entertainment: Aspen is known for its fine dining restaurants, vibrant nightlife, and cultural events. If you're interested in experiencing a diverse range of dining options and attending art galleries or events, Aspen may be the better choice. 
Accommodations: Aspen offers a wide range of lodging options, from luxury hotels to boutique inns. However, it can be more expensive compared to Snowmass Village.
Proximity to the Mountains: While Aspen does offer skiing and outdoor activities, it's not as ski-in/ski-out as Snowmass Village. You may need to travel a bit to reach the ski slopes.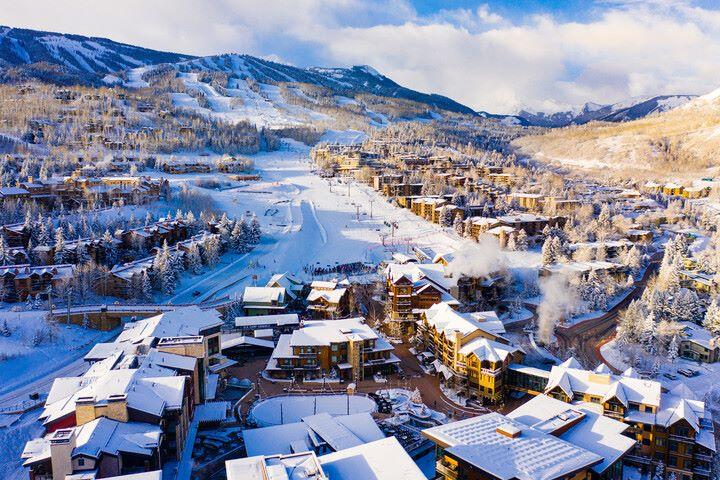 Staying in Snowmass Village:
Skiing and Outdoor Activities: Snowmass Village is ideal if you plan to focus on skiing, snowboarding, or other outdoor activities. It offers excellent access to the slopes, with many ski-in/ski-out lodging options.
Family-Friendly: Snowmass Village has a more family-friendly atmosphere and is known for its kid-friendly activities and events.
Accommodations: Snowmass Village offers a variety of accommodations, including condos, vacation rentals, and lodges, which can be more budget-friendly than Aspen.
Scenic Views: Snowmass Village is surrounded by stunning mountain scenery and offers a more tranquil and natural environment.
NEED TO KNOW: Each mountain in Aspen Snowmass embodies a unique culture influenced by its terrain, restuarants, lifts, and legendary patrons.  Aspen is anchored by Aspen Mountain locally referred to as "Ajax" and is within 2-3 miles of Aspen Highlands and Buttermilk.  Snowmass Mountain is the largest of the four mountains and anchors Snowmass Village as well as the Two Creeks area.  Consider the mountain you will most frequent when making your lodging decision.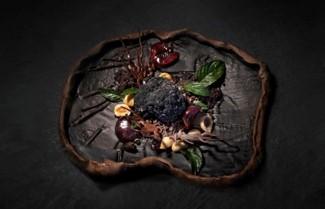 DINING IN ASPEN 
Aspen attracts culinary talent and artistry from around the world, making our cuisine scene one that rivals any major metropolitan city. Here are a few noteworthy Aspen restaurants to consider during your next visit:
Bosq
Established in 2016, Bosq is a One MICHELIN Star family-owned restaurant in the heart of Aspen. Run by Chef and owner Barclay Dodge and his wife, Molly Bosq, it offers innovative and inspired cuisine.
Steak House No. 316
Steakhouse No. 316, owned by Craig & Samantha Cordts-Pearce, is an Aspen steak house catering to all, from meat lovers to seafood lovers to veggie lovers.
Matsuhisa
The premier sushi restaurant in Aspen is located within a 120-year-old Main Street Victorian house. 
Explore additional Aspen restaurants.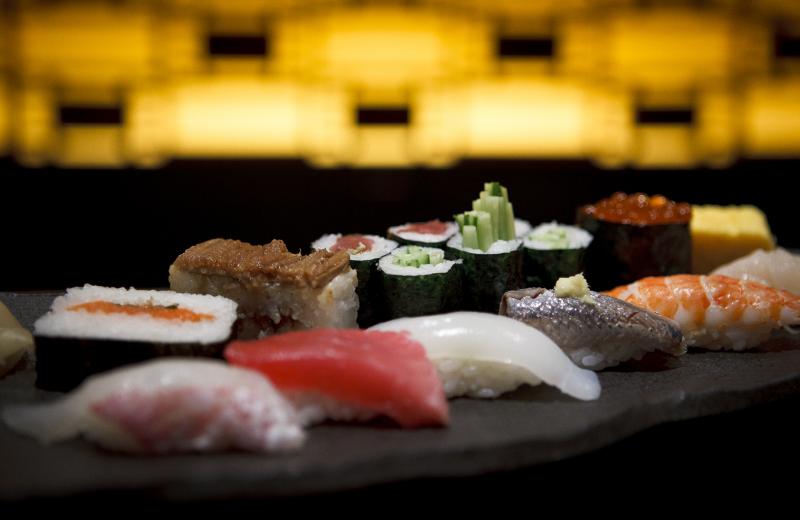 DINING IN SNOWMASS
Snowmass is home to a wide variety of restaurants ranging from fine dining to family-friendly establishments. Here are a few of our favorites.
Il Poggio
A hidden gem in Snowmass, Il Poggio offers handmade traditional Italian food in a lively atmosphere.
Kenichi 
Enjoy artful sushi creations at Kenichi in Snowmass. They also offer sushi to go, which you can enjoy in your Snowmass vacation rental.
Taster's Pizza
Located next to Clarks Market, Taster's is local's favorite for pizza, subs, salad and more. Pick up your groceries and grab a quick dinner.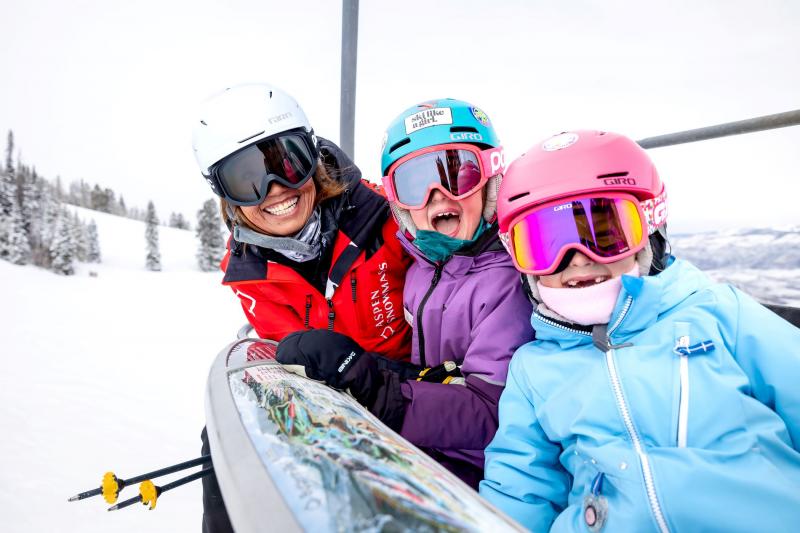 ASPEN WITH KIDS
Aspen offers a variety of family-friendly activities and attractions for kids. 
Skiing and Snowboarding: If you're visiting during the winter, skiing and snowboarding are popular family activities. The Within a 5 mile radius, families have access to Aspen Mountain, Aspen Highlands, and Buttermilk.  Buttemilk offers ski schools and programs for children.
Aspen Recreation Center: The Aspen Recreation Center (ARC) features a variety of activities for kids, including a pool with a lazy river and water slides, an ice skating rink, a climbing wall, and a fitness center. It's a great place for indoor and outdoor fun.
Aspen Ice Garden: This is a smaller ice skating rink in downtown Aspen, perfect for family ice skating. They also offer skate rentals.
Aspen Center for Environmental Studies (ACES): ACES offers interactive nature programs and guided hikes for families. It's an educational and fun way to explore the natural environment in the area.
Aspen Art Museum: While this might not be your typical "kid" activity, the museum offers family workshops and activities that can introduce children to the world of art.
Maroon Bells: During the summer and fall, Maroon Bells is a beautiful destination for families. You can take a scenic drive, go for a hike, or have a picnic with stunning mountain views.
Kid-Friendly Restaurants: Many restaurants in Aspen are family-friendly and offer kid's menus. Some even have outdoor seating areas. 
Family-Friendly Festivals: Aspen hosts various festivals and events throughout the year. Check the event calendar for family-friendly options, such as the Aspen Music Festival, the Food & Wine Classic, or the Aspen Ideas Festival.
Hiking and Biking: In the summer, you can take your kids on hiking trails or rent bicycles for family rides. There are trails suitable for all skill levels.
SNOWMASS WITH KIDS
Snowmass Village offers a range of family-friendly activities and attractions to keep kids entertained. 
Skiing and Snowboarding: Snowmass Village is known for its fantastic skiing and snowboarding options. It's a great place for kids to learn and enjoy winter sports. Snowmass Ski Area has dedicated children's programs and terrain suitable for all skill levels.  Childcare is also available at the Treehouse.
Tubing and Coasting:  Snowmass Mountain is home to the  Breathtaker Alpine Coaster and Snow Tubing, two great activities for the family.
Snowmass Ice Age Discovery Center: This is a fascinating museum where kids can learn about the prehistoric Ice Age and the mammoths that once roamed the area. It's an educational and interactive experience.
Snowmass Rodeo: During the summer months, the Snowmass Rodeo is a fun family event with activities like bull riding, barrel racing, and a petting zoo. It's a true taste of the Wild West.
The Collective Snowmass: The Collective is a community hub in Snowmass Village that hosts various events, including family-friendly activities, live music, and movies. Check their schedule for upcoming events.  The Collective is also adjacent to an ice rink where families can rent skates and enjoy ice-skating to fun music.
Anderson Ranch Arts Center: Anderson Ranch offers art workshops for kids, providing them with the opportunity to explore their creativity through painting, sculpture, and other artistic mediums.
Snowmass Recreation Center: The Snowmass Recreation Center has a pool with water slides, a lazy river, a climbing wall, and a fitness center. It's a great place for kids to stay active and have fun.
Outdoor Adventures: Snowmass Village offers plenty of opportunities for outdoor adventures with kids. You can go hiking, biking, horseback riding, or take scenic gondola rides to enjoy the beautiful mountain views.
Family-Friendly Dining: Snowmass Village has several family-friendly restaurants with kid's menus and outdoor seating options. It's a great place to enjoy a meal as a family.
Aspen Center for Environmental Studies (ACES) at Rock Bottom Ranch: While this is a short drive from Snowmass, it offers a chance for kids to connect with nature and learn about environmental conservation through hands-on experiences.
NEED TO KNOW. Transportation also plays a significant role in our guests' decision on where to stay.  Most lodging in Aspen is walkable to the Silver Queen Gondola and the Aspen "core" with all the shops and restaurants.  Should you stay in Aspen, the RFTA bus/shuttle can provide easy and frequent access to Aspen Highlands. Buttermilk and Snowmass Village.
Most lodging in Snowmass Village is ski-in, ski-out with slopeside access to the Base and Upper Village with all the shops and restaurants.  There is a Snowmass Village shuttle that transports guests within Snowmass and the Two Creeks area.  Similar to Aspen guests, Snowmass guests have easy and frequent access to RFTA to visit the other three resort areas.  We are often asked if a car is necessary for staying in Snowmass Village.  Please read our advice here.
Guests of Frias Properties - excluding guests of The Independence Square Hotel and Owl Creek Homes - receive complimentary transportation to and from the Aspen Airport.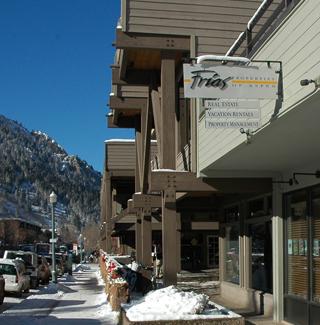 Ready to Book?  WE'RE HERE TO HELP!
At Frias Properties, we have available rentals in both Aspen and Snowmass Village, depending on where you decide to make your home base. 
Our guests receive airport transfers, concierge services, health club access, front desk check-in, housekeeping, and 24/7 maintenance and support, along with their Aspen or Snowmass vacation rental.
If you have questions, contact our reservations team at (970) 920-2010.