13 May 2021
One of the great things about vising Aspen, no matter the time of the year, is that there is something beautiful to see. And thanks to our four distinct seasons, those sights vary dramatically. Take a picture of a park in August and you won't recognize that same park in February. That doesn't mean it isn't just as beautiful at both times of the year!
With days getting longer and temperatures warming, there are a few sights that shouldn't be missed on a spring trip to Aspen. Here are our top five spring sights in Aspen. 
1) Maroon Bells
Yes, we know… the Bells make EVERY list, EVERY time. But when they do make those lists, they're generally accompanied by a photo of the majestic mountains either in the heart of the summer or in the fall when the trees still have their colors. But we think the spring is a can't-miss time to take in these 14,000-foot peaks.
Generally speaking, the most snow that will ever be adorning these mountains each year will be toward the end of winter / early spring, and that's when the mountains themselves are most beautiful. The striated layers that rise into the clouds are splendid when covered in white. If you can catch their reflection in Maroon Lake, you're in for a treat. And if you're around late in the spring, you may see the bright green buds just popping out on the trees surrounding the lake.
For up-to-date information on how to access the Maroon Bells, read our guide here.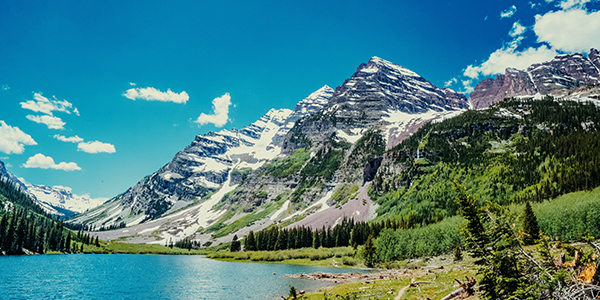 2) Aspen Golf Club
The first swath of emerald green arrives at the Aspen Golf Club each spring. Located two miles from downtown Aspen, the Aspen Golf Club is an award-winning public course with incredible views of the Continental Divide, Pyramid Peak, Mt. Hayden, the Hunter Creek Valley, and three of the four ski areas. The Aspen Golf Club is also a Certified Audobon Cooperative Sanctuary.
Spring greens fees present savings to golfers with rates reduced by nearly 50 percent. Plus, it's easy to get a tee time before the summer crowds descend on Aspen. Read more about the Aspen Golf Club and find out how to make a tee time here.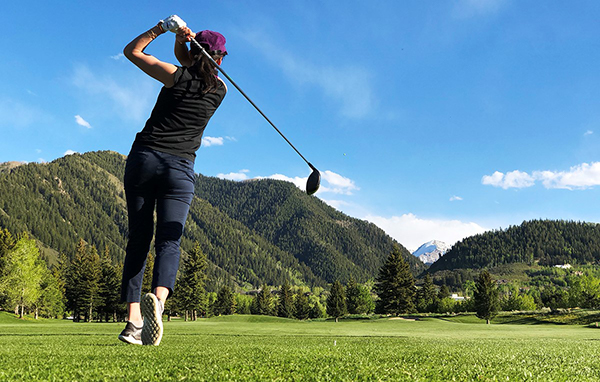 3) The Grottos on the Roaring Fork River
Independence Pass is closed to cars between October and May every year, and the road typically opens over Memorial Day Weekend. If you're in Aspen before the road is open to cars, visiting The Grottos is even more of a treat!
The Grottos are rock formations and sculpted boulders that have been carved by the river over thousands of years. The ice caves that have formed as a result of the glacial activity are even more spectacular in the winter and spring.
From the winter gate closure, it's three miles to the Grottos. Walking or biking are good ways to travel those few miles, but if there is lingering snow, you may be able to cross-country ski or join a snowmobile tour. You'll pass frozen crystal blue waterfalls and snowy vistas on your way, but what you'll really notice is how much water is flowing through the river at this time of year. Spring means snowmelt, and nowhere is more snow melting than up on Independence Pass. 

4) Birding With ACES
It may sound cliche, but the birds really do sing louder in spring! With the longer daylight hours, more and more birds emerge looking for food, and local avian activity increases in the pre-breeding season.
Excitement among our local bird population is in full swing in the spring. ACES (Aspen Center for Environmental Studies) has a birding program at both the organization's Hallam Lake location in downtown Aspen and Rock Bottom Ranch in Carbondale that invites guests to view and identify local bird species with an expert guide.
With the absence of summer foliage, sighting a nuthatch, woodpecker, or other songbird is easier. Find more information about ACES' May birding events here.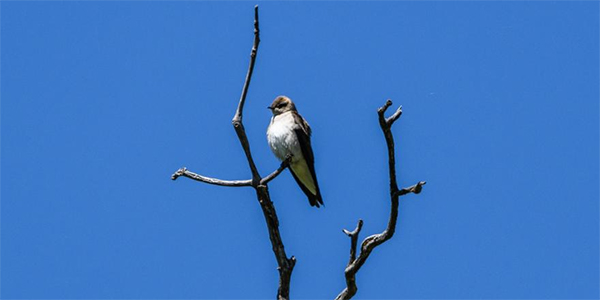 5) John Denver Sanctuary
With its location on the north side of town, the John Denver Sanctuary gets some great sun exposure in the spring, making it an excellent venue for a spring stroll or picnic. And because of the sun, some of the first flower buds of the season often pop up in or around John Denver Sanctuary. The walk-over streams and beautiful flora and fauna start to come alive in the spring and shouldn't be missed if in Aspen for a visit.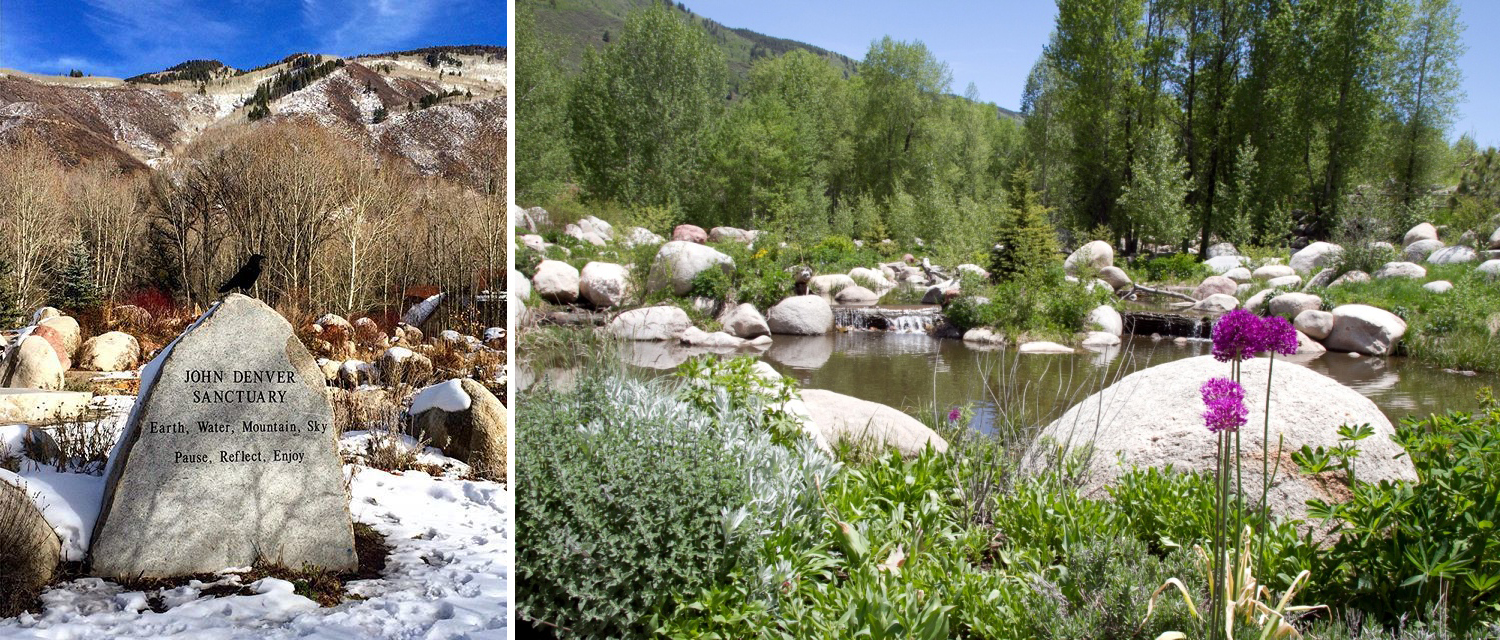 Are you inspired to visit Aspen this spring?
We hope you'll join us in Aspen for a spring renewal! Starting planning your Aspen vacation by browsing our centrally located vacation rentals. Then contact our Aspen-based reservations team for personalized recommendations on where to stay.