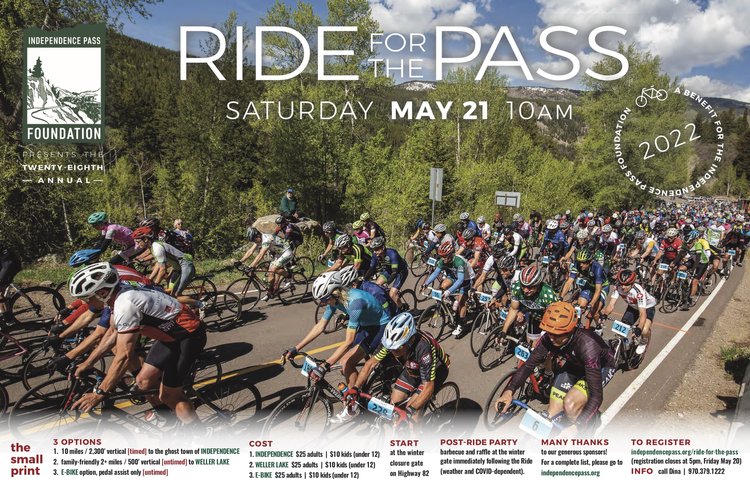 Ride 10 miles from Aspen to the ghost town Independence to celebrate the 28th annual Ride for the Pass.
This race is held before Independence Pass is reopened to car traffic for the summer season. Presented by the Independence Pass Foundation, the race celebrates and raises funds for the preservation of Independence Pass.
Riders of all levels are invited to participate. There is a family-friendly 2-mile route ending at Weller Lake. Riders are welcome to use category 1, pedal-assist ebike but will not be timed. Ebike riders will start 15 minutes after timed riders and will not be eligible for prizes.
For registration information and answers to FAQs, visit the website link to the right.