Posted: 5 May 2020
While Frias Properties of Aspen is known for our short-term rentals, we host many Aspen visitors for monthly and even seasonal stays. With more than 150 condos and homes located in downtown Aspen, we have great rentals for individuals, couples, and families to spend the summer or winter in our idyllic mountain town.
We have reduced our rates by 15% - 25% this summer, and, when you book a rental of 30 days or more, you are exempt from paying the 11.3% lodging tax!
Important info for Aspen seasonal rentals
While you are in Aspen, we ask that you comply with the Pitkin County "Roadmap to Reopening" guidelines, which includes a requirement to wear masks in public. There is not a mandatory quarantine for new arrivals to Aspen who are staying longer than 30 days.
While you are settling in, our concierge can arrange for groceries, wine and liquor, and even meals from local restaurants to be delivered to your rental. We can accommodate contact-free check-in, and our housekeeping team can overstock your rental with clean linens and towels as well as extra cleaning supplies.
TOP 6 ASPEN SEASONAL RENTALS FOR SUMMER 2020
107 PARK AVENUE
6 Bedrooms, 3 Bathrooms | Located in Aspen's East End Neighborhood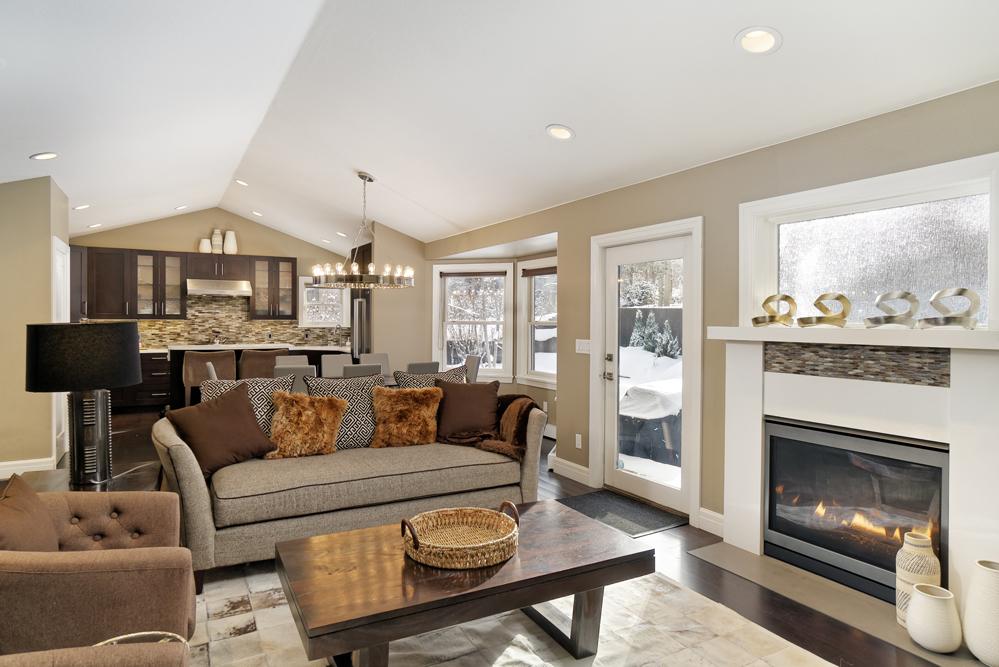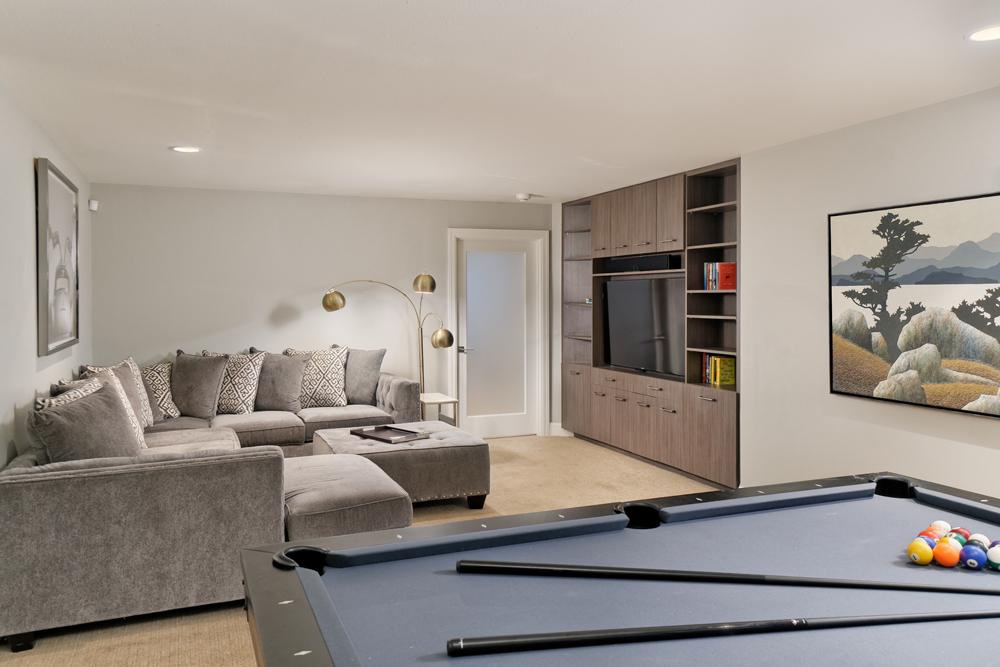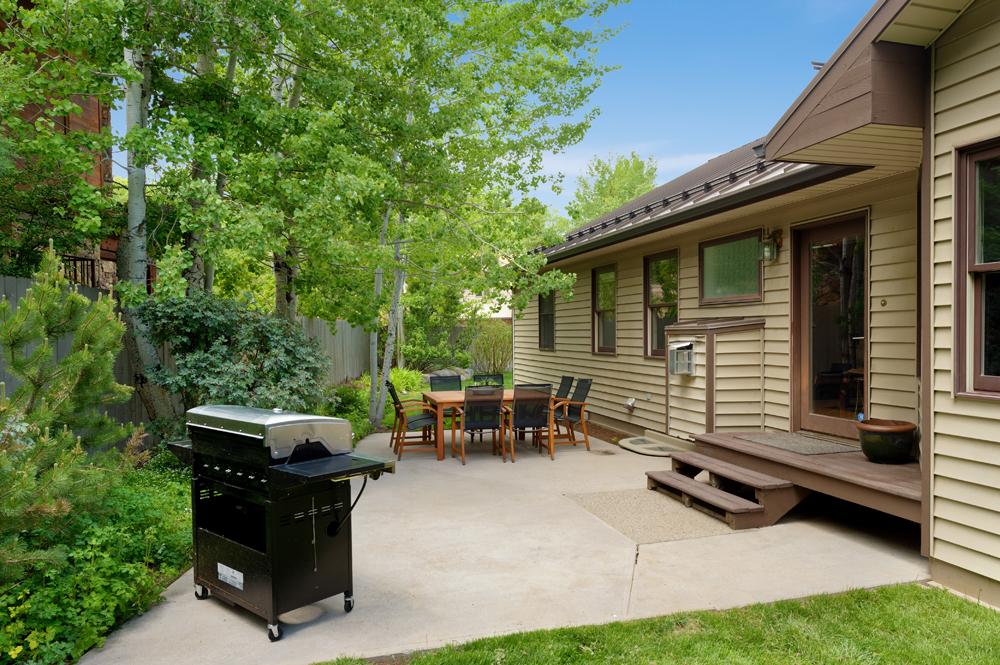 This deluxe six-bedroom home is ideal for a summer seasonal rental. Pet dogs are accepted (with owner approval and an additional fee), and the fully fenced yard includes a large lawn, private hot tub with Aspen Mountain views, and a lovely patio for outdoor dining. Inside, guests love the fully equipped home gym, den with a tournament-grade pool table, and open kitchen/living area.
Social distancing perks: This home has private parking and ample outdoor space with Aspen Mountain views, making it an easy place to spend a lot of time "at home." It's close to the East of Aspen walking path and Smuggler hiking trails.
See all the premium amenities and more photos of 107 Park Ave. here >>
BLACK SWAN UNIT B
Just booked!
4 Bedrooms, 4.5 Bathrooms | Located on Ute Ave., just outside the downtown core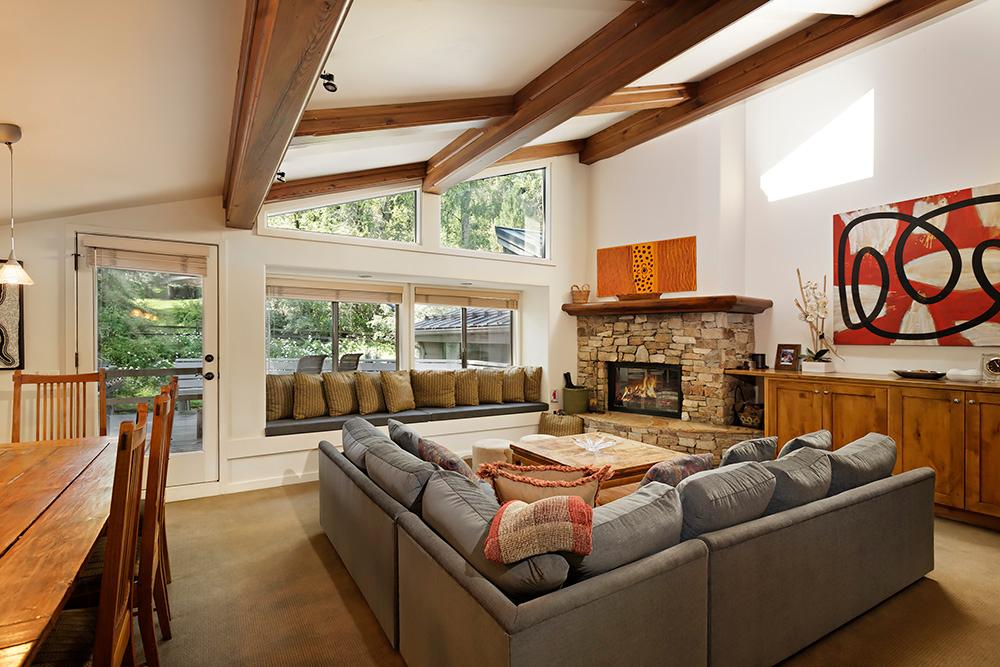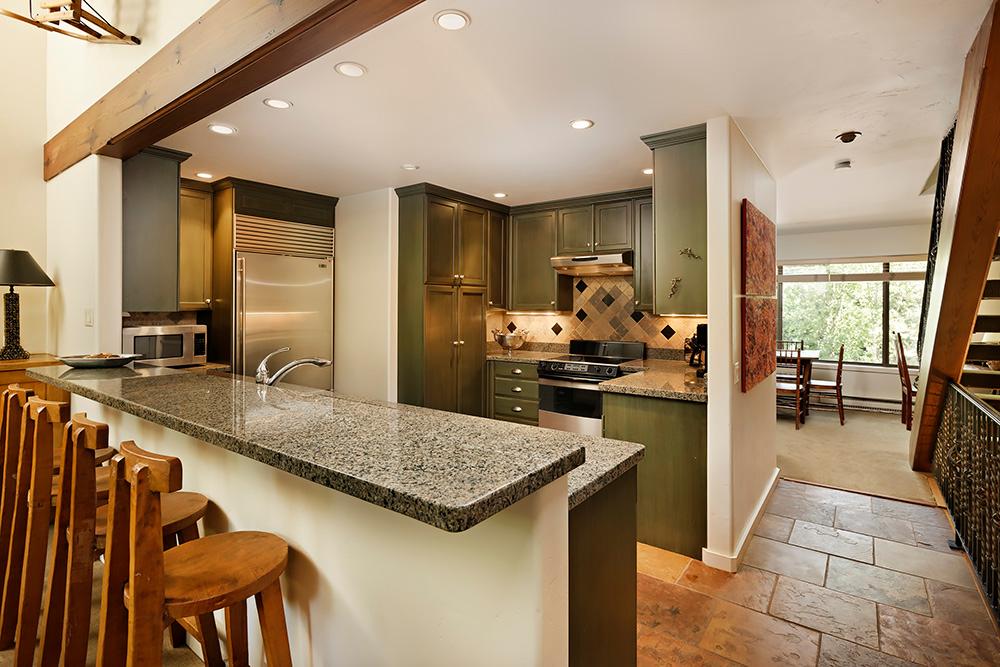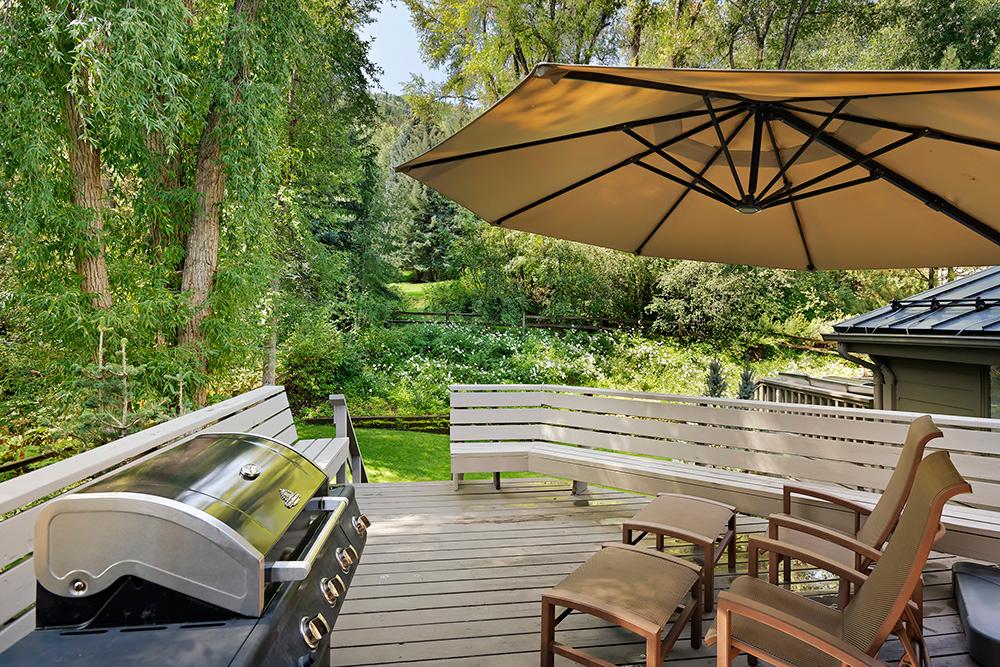 This deluxe townhome features four bedrooms, including two master suites. The expansive living room has an open flow between the kitchen, sitting area, and formal dining area, and it all opens to a lovely deck and grassy backyard.
Social distancing perks: This property has assigned parking with no shared access to the entrance of the townhome. The outdoor space makes social distancing at home easy, and there are many walking and hiking trails accessible nearby.
See photos and learn more about Black Swan B here >>
ASPEN TOWNHOUSE EAST UNIT FOUR
3 Bedrooms, 2 Bathrooms | Located just off Durant Ave., in downtown Aspen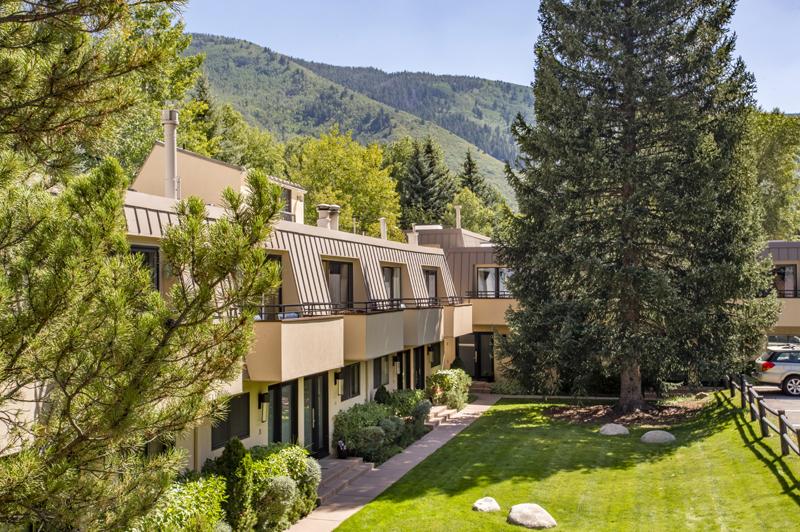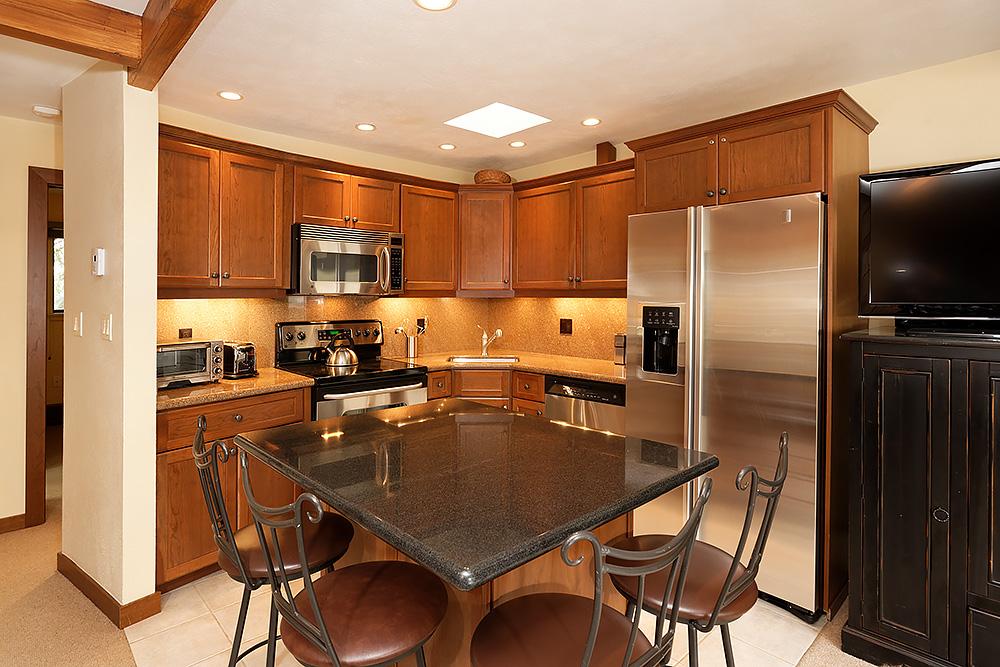 This south-facing, two-level deluxe townhome is only one block from downtown Aspen. The open living space features a wood-burning fireplace and upgraded kitchen with seating on the island. With air conditioning and a private balcony, guests enjoy this Aspen vacation rental during summer months especially.
Social distancing perks: Designated parking is located right in front of this townhome, making coming and going easy and contact free. East Aspen hiking trailheads, including the Ajax Trail and the Ute Trail, are within walking distance.
See photos and learn more about Aspen Townhouse East here >>
CHATEAU ROARING FORK UNIT 30
3 Bedrooms, 2 Bathrooms | Overlooking the Roaring Fork River in Aspen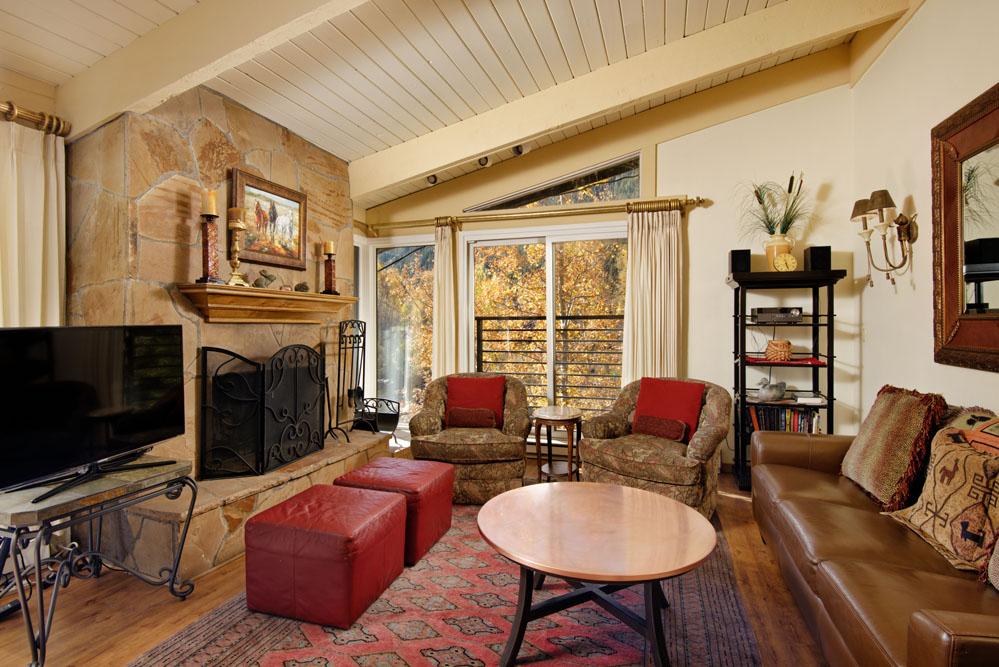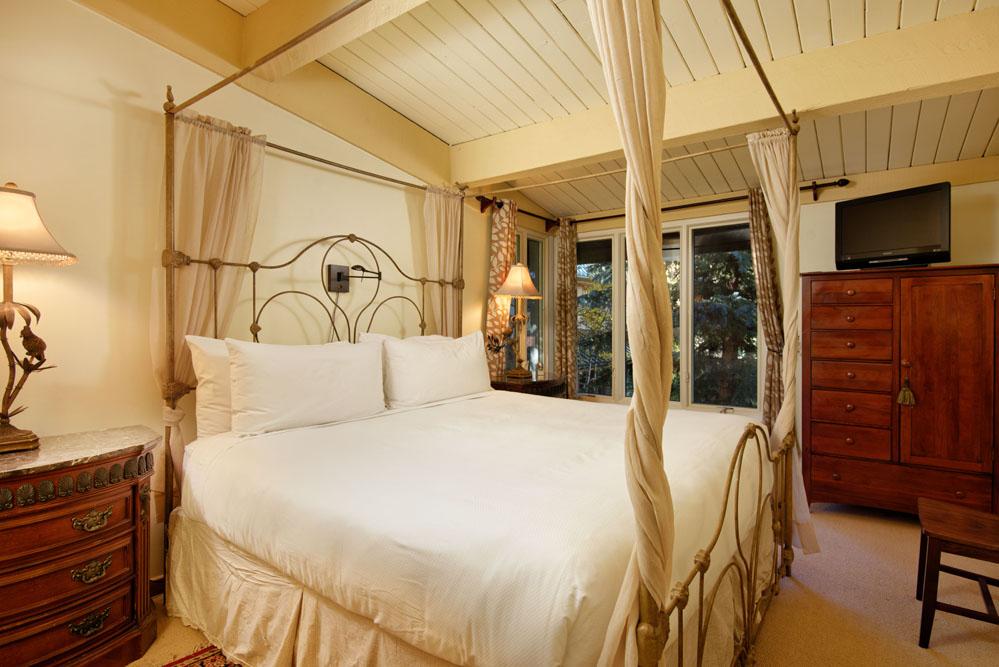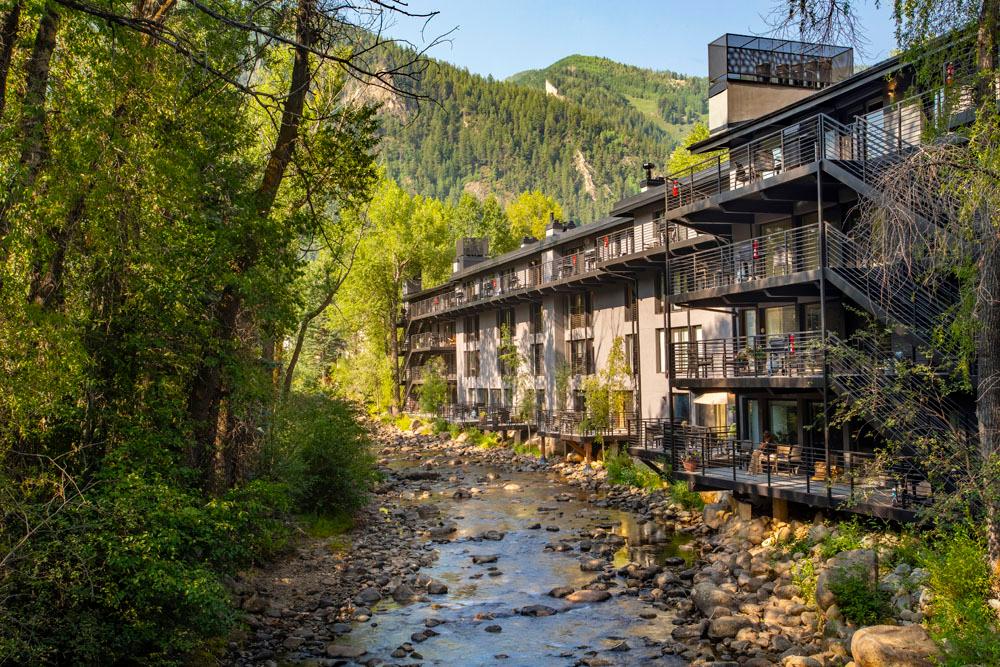 Positioned on the southeast corner of the top floor, this deluxe condo overlooks the Roaring Fork River and provides serenity year-round. The centerpiece of the open living space is the wood-burning fireplace, and the hardwood floors connect the living, dining, and kitchen areas.
Social distancing perks: With gorgeous views, you won't want to leave this condo! Once you're free to enjoy the building amenities, sit by the large pool & hot tubs or enjoy the workout room and sauna.
See photos and learn more about Chateau Roaring Fork 30 here >>
OBERMEYER PLACE, 102 PARK
4 Bedrooms, 4.5 Bathrooms | Adjacent to Rio Grande Trail and John Denver Park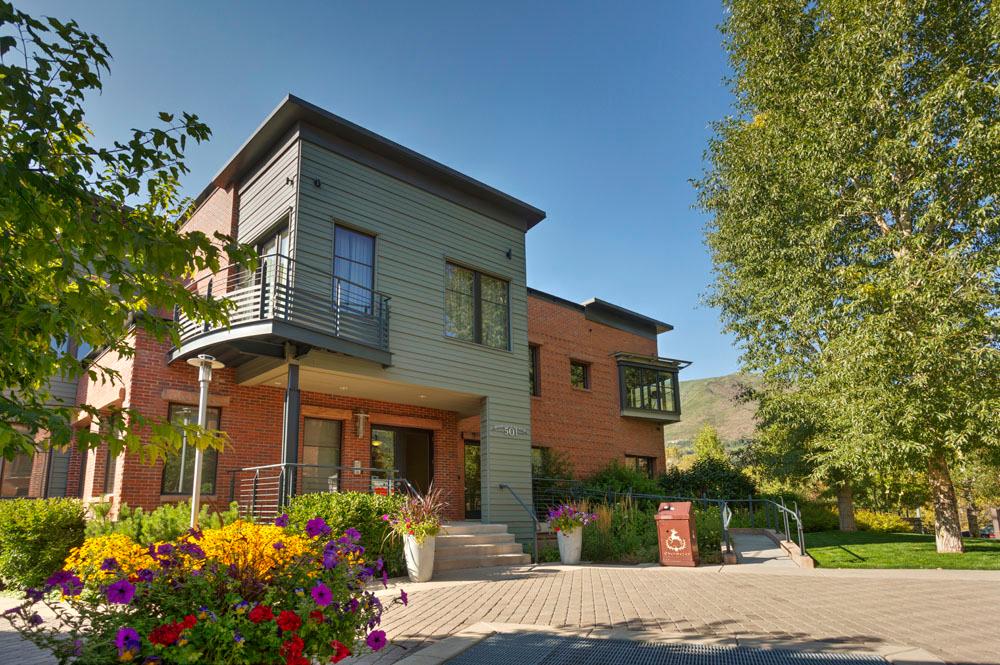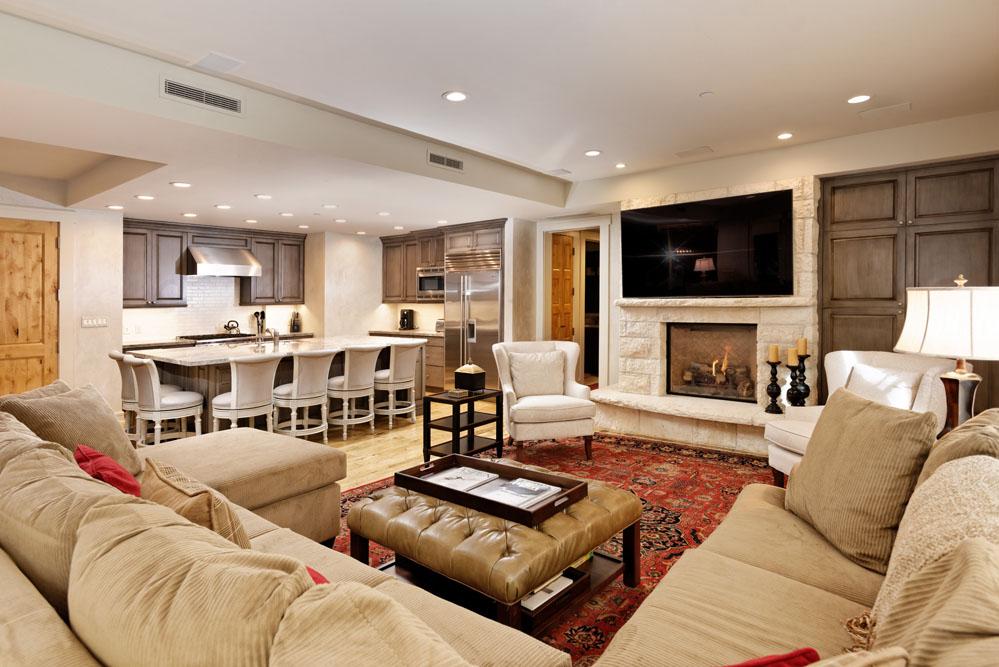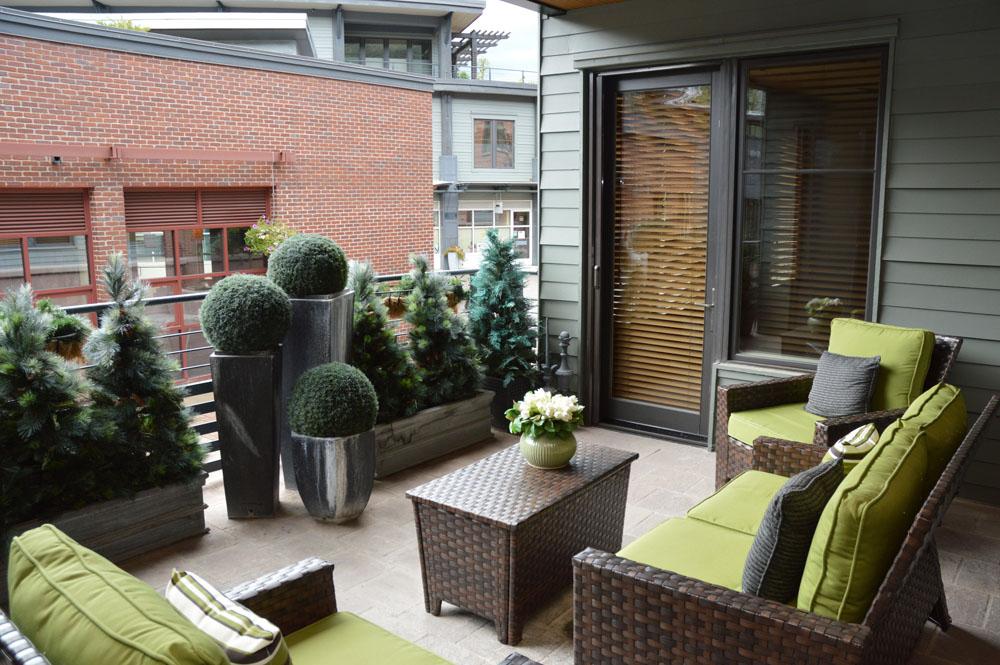 This luxury condominium is in a park-like setting in the Obermeyer Place community. With top-of-the-line features, including a chef's kitchen and dedicated laundry room, this is the perfect residence to spend a month or an entire season in Aspen.
Social distancing perks: This rental features underground, garage parking that makes coming and going easy. But once you park the car, you can walk everywhere in town.
See photos and learn more about Obermeyer Place here >>
CLARENDON UNIT 8
3 Bedrooms, 3 Bathrooms | Located on the eastern edge of Aspen's downtown core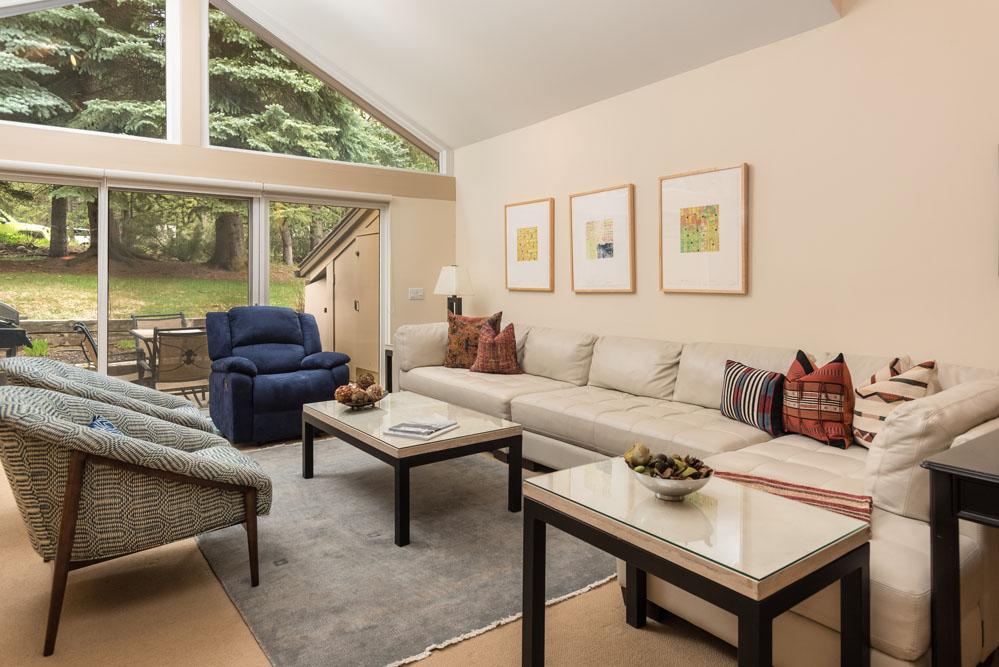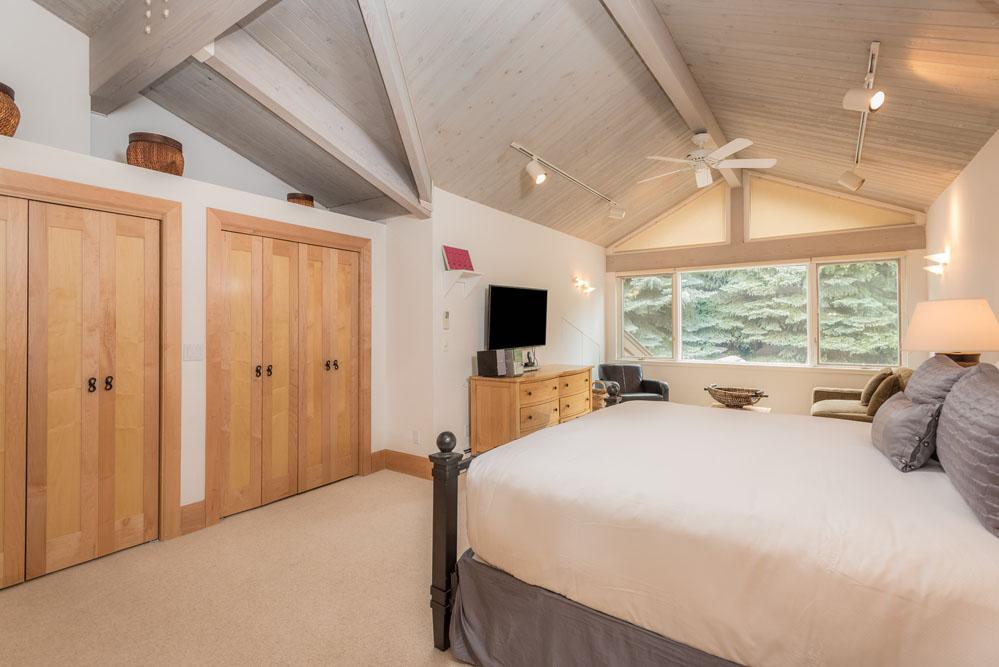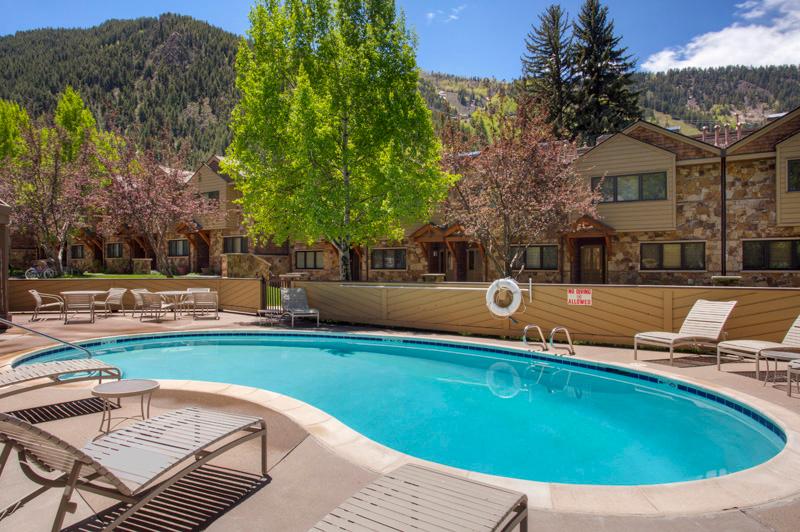 A spacious, luxury townhome, this residence is ideal for a seasonal rental. The open living area has vaulted ceilings, and guests enjoy the sunny, private patio. There is air conditioning in the master bedroom.
Social distancing perks: With plenty of space, including the private patio, this is a great residence to spend time at home. Once restrictions are lifted, the common pool and hot tub are wonderful amenities.
See photos and learn more about Clarendon Unit 8 here >>
Are you inspired to stay for a season?
Contact our Reservations Team to discuss pricing and availability. We can also inform you of current travel restrictions associated with the COVID-19 pandemic and advise you about the best time to book your stay in Aspen.