Your on-the-ground updates about the major snow events of the 2022-23 Aspen Snowmass ski season
There are many snow forecasting and reporting websites, including our favorites: AspenWeather.net and Open Snow. But as Aspen locals with a prime, downtown location, we love to share our on-the-ground intel about the big weather events of the winter. Follow along as we document powder days during the 2022-23 ski season!
Long-Range Snow Forecast for the 2022-23 Ski Season
Our friends at OpenSnow are tracking a strengthening La Nina pattern and a 60% likelihood that the trend will continue during winter 2022-23. This would be the third La Nina winter in a row, which meteorologists are calling a "Triple Dip La Nina." La Nina refers to a cooling of Pacific Ocean surface temperatures near the equator, which in turn has effects on storm patterns and snowfall in North America.
What does this mean for snowfall this winter? When examining snowfall totals during historic La Nina events, ski resorts in the Western reported average to above average snow totals. The pattern doesn't always repeat itself, but some of Aspen Snowmass's epic winters were during La Nina events, including the 2010-11 winter when Aspen Highlands received 127% of average snowfall.
PRE-HOLIDAY REFILLS WITH 15 INCHES | Dec. 12 - 14, 2022
After a sunny opening weekend at Aspen Highlands, the winds picked up and the storm blew in. Aspen Mountain received 7 inches on Monday and 8 inches on Tuesday, setting up more early season powder days.
If you booked an Aspen Christmas vacation, you're stoked for the deep snowpack and soft conditions awaiting you at all four Aspen Snowmass mountains. And Buttermilk hasn't even opened yet!
Watch this reel from @AspenSnowmass to see Tuesday's "float sesh" >>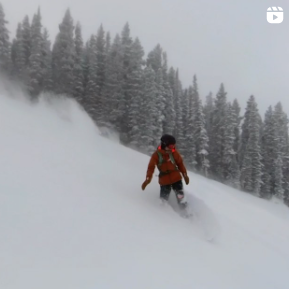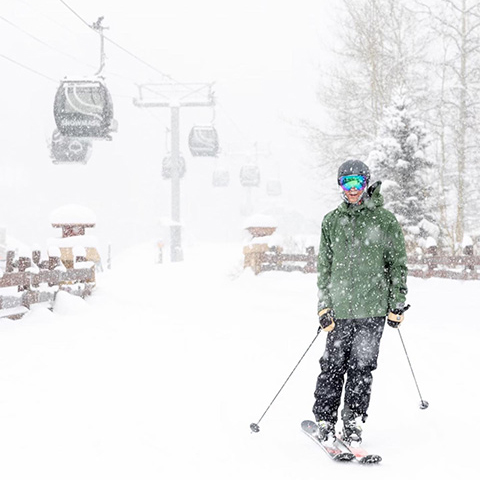 DECEMBER BEGINS WITH A 15-INCH DUMP | Dec. 6 - 7, 2022
Aspen school children rejoiced for the second snow day of the winter season on Dec. 6 after an early morning storm tangled traffic and opened new terrain on Aspen Mountain and Snowmass.
As of Dec. 7, the storm totals hit 15 inches, and Snowmass had 1,000 acres of terrain open for skiing. It's hard to believe it's still early season. Aspen Highlands opens this weekend, and Buttermilk opens on Dec. 16. What an amazing start to the winter!
Photo: Aspen Snowmass, @Photograferg
OFFICIALLY NOVEMBRUARY WITH 11 INCHES OF NEW SNOW | Nov. 29, 2022
If you banked on the early-season forecast that called for a strong storm track, you are reeping the sweet, cold-smoke rewards this week. Following a few inches here and there mid-month, a monster system dropped 6 to 11 inches of new snow overnight, and skiers woke up to a legitimate powder day on Nov. 29.
OpenSnow is calling for another storm starting Thursday and carrying through the weekend. With these two big storms, holiday visitors will be very pleased with the Aspen Snowmass snow conditions!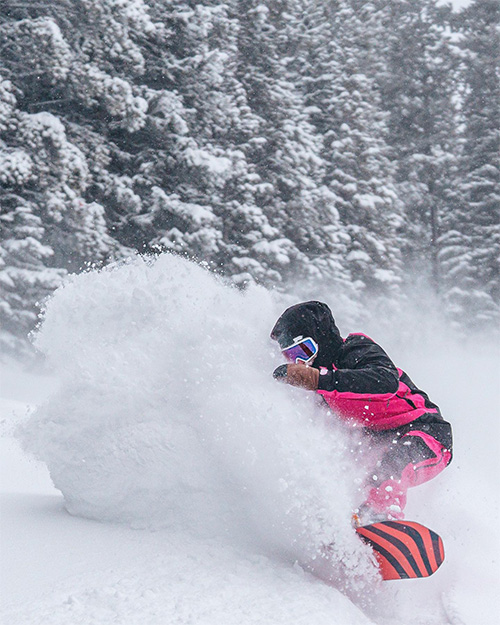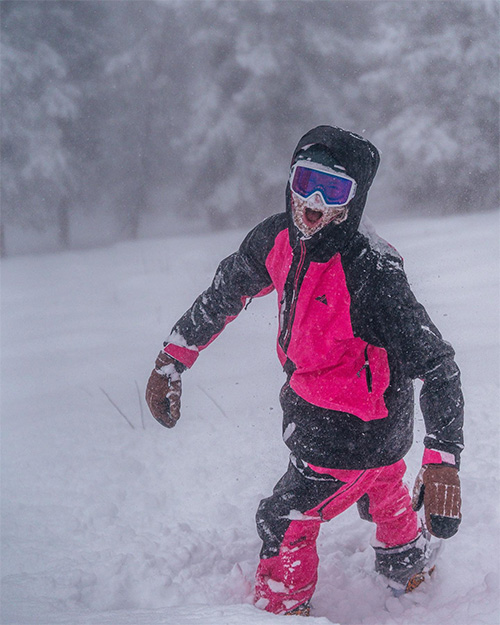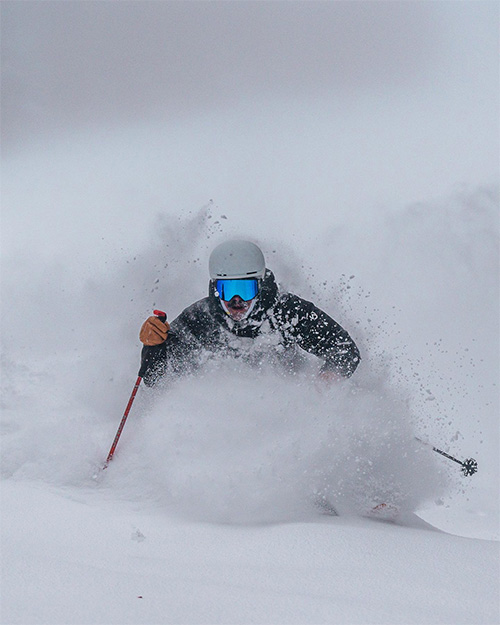 Photos: Aspen Snowmass, Jordan Curet. Taken Nov. 29, 2022 on Aspen Mountain.
2 EARLY NOVEMBER STORMS + COLD TEMPS | Nov. 3 - 5 & 9 - 10, 2022
The snow visited Aspen in October and came to stay in early November. Two storms barreled into town, bringing cold temperatues and snow levels into downtown Aspen. With more cold temps in the forecast and snow guns fired up, the ski areas are primed for an excellent (and maybe early?) opening day!
Update: Aspen Snowmass did in fact open early! Aspen Mountain and Snowmass started spinning their lifts on Nov. 19, 5 days in advance of the scheduled opening.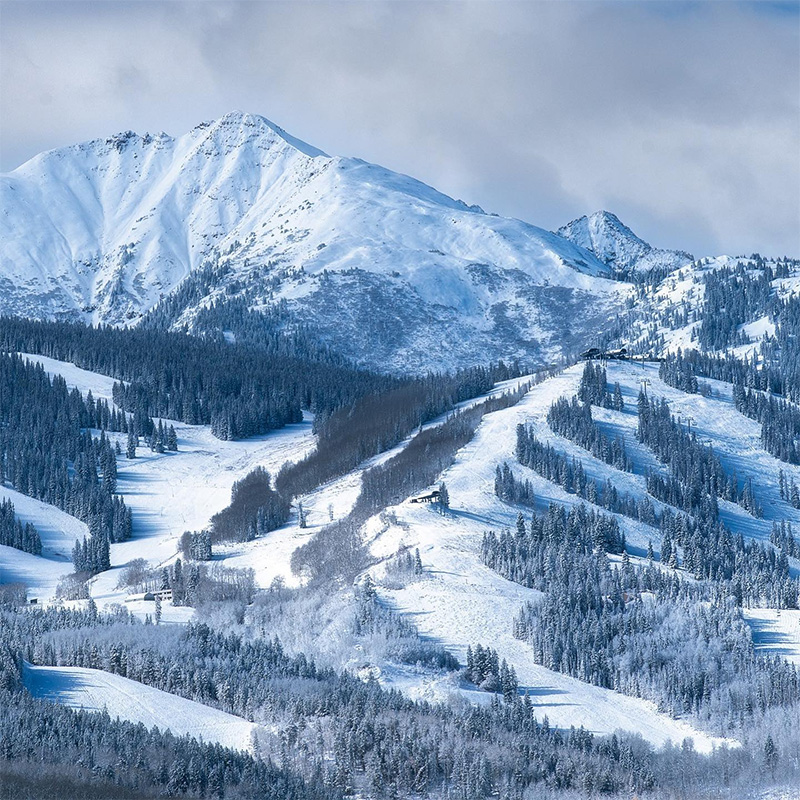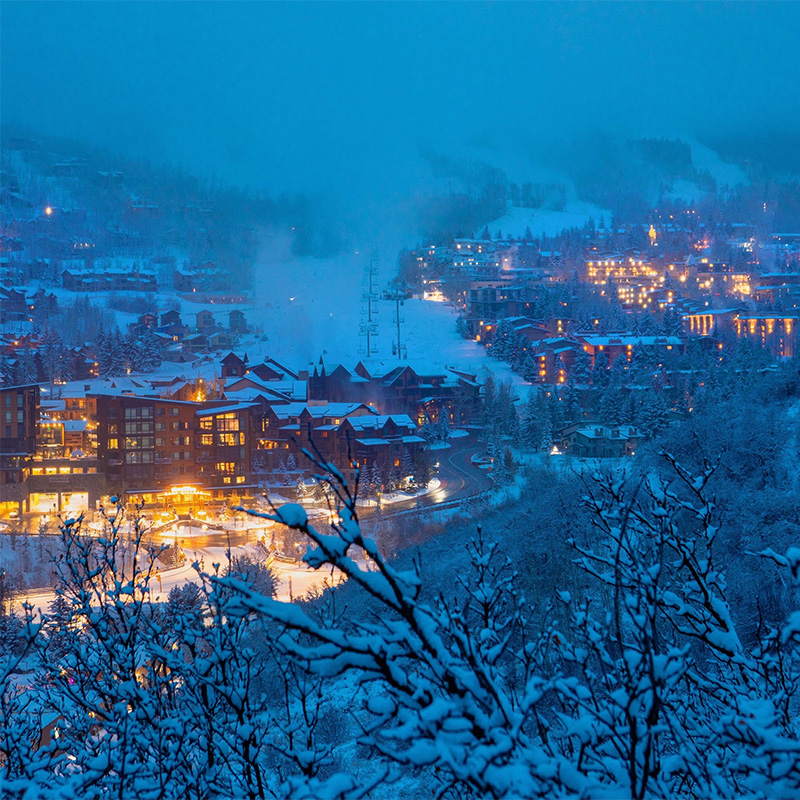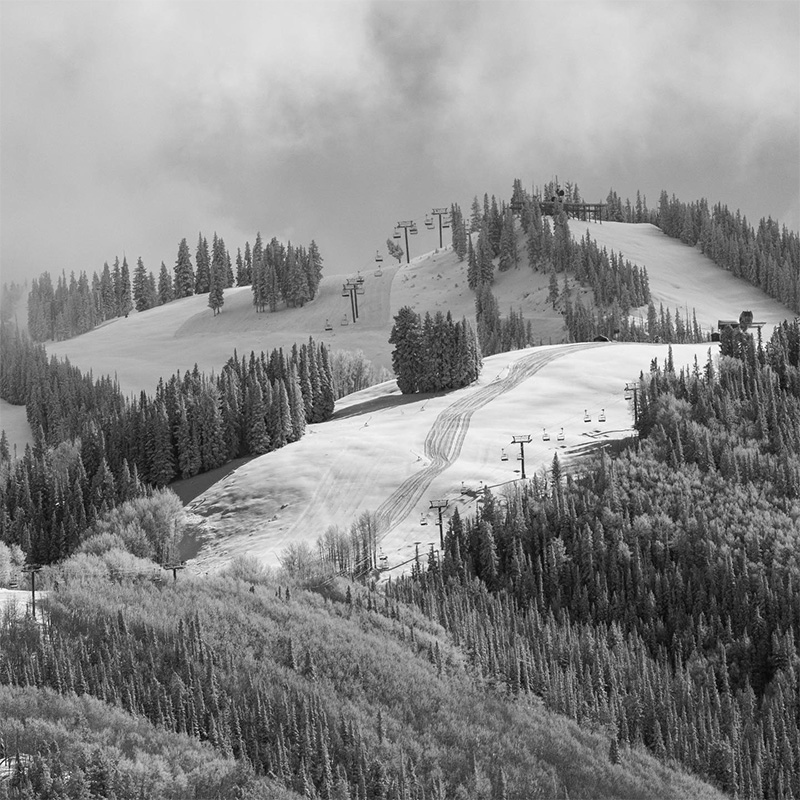 Photos of the early November storms by Aspen Snowmass, @risingsunphotog
NEARLY 2 FEET OF SNOW IN 36 HOURS | Oct. 25 - 27, 2022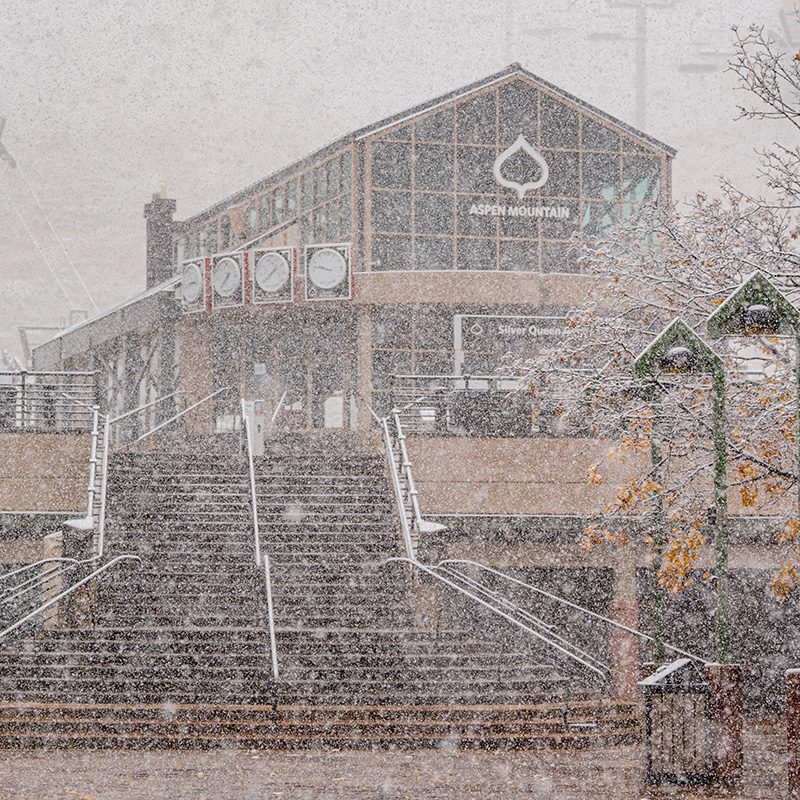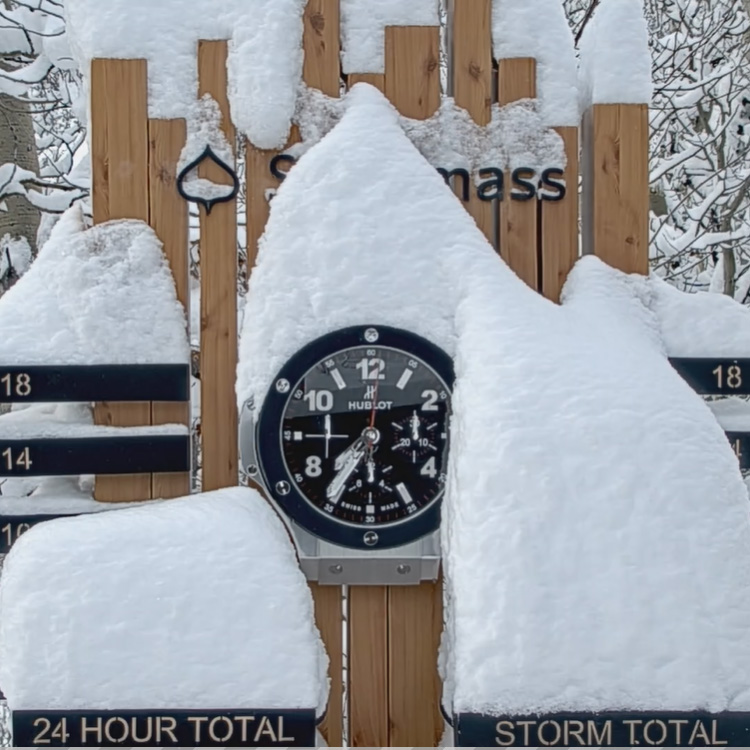 After a major cooldown last weekend, the skies opened up and real winter snow fell from Tuesday night through Thursday morning. The Snowmass snow stake tallied 19 inches from this storm, and all of downtown Aspen was covered in a beautiful white coat.
Aspen Snowmass does not start making snow until November, but temperatures are forecast to remain cold for the coming days. Another storm is expected next weekend, and ski season starts in just one month.

First snowfall of the 2022-23 winter season | Sept. 15, 2022
After two days of wet fall weather, temperatures dropped overnight and Aspenites woke up to our first signs of snow! From the lookout on Smuggler Mountain Road, hikers could see Highland Bowl covered in white, and in Snowmass Mt. Daly was fully frosted.
Excitement for winter is in the air! Start planning your ski vacation by browsing our winter lodging deals.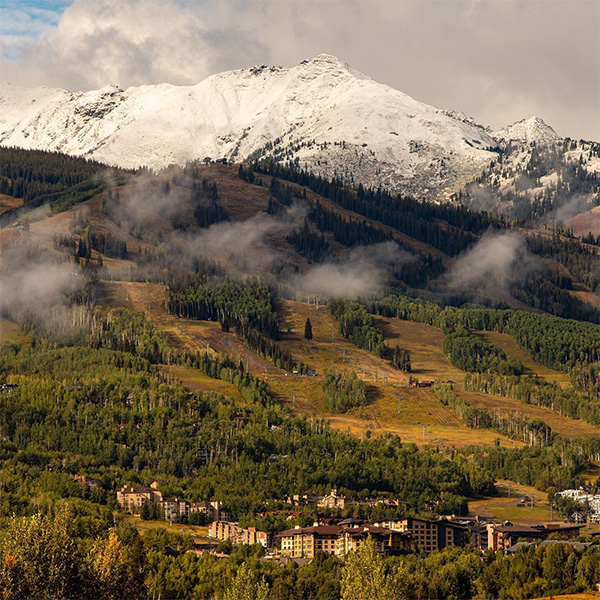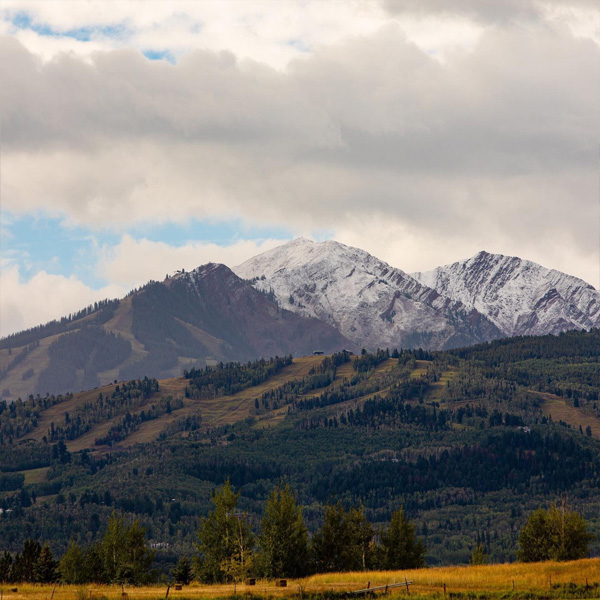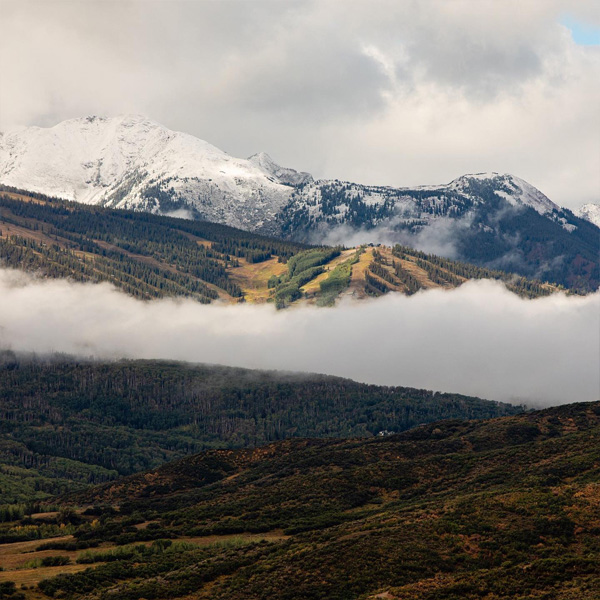 Photos: Aspen Snowmass - Jeremy Swanson & Tamara Susa