Posted: 6 Feb 2018
In the colder months of the year, Aspen is a winter wonderland. And while this leads many to think skiing and snowboarding and not leave room for much else, in reality, there are a plethora of outdoor activities that don't require getting a lift ticket scanned. Whether your legs are beat after many days on the mountain, skiing and snowboarding aren't for you in the first place, or you're simply looking for alternative ways to breathe in that fresh mountain air, Aspen is full of hidden adventures when it's cold outside. Book your vacation rental first for your home base, then take off on an Aspen winter adventure!
ELEVATE HEART RATE
Cross-Country Skiing
There are 90 kilometers of cross country ski trails between Aspen, Basalt and Snowmass. That's a LOT of distance for even the most experienced cross-country skiers. But not to worry, there are plenty of beginner areas and lessons to take to get you on your way. The Aspen Golf Course trails have a rating of green circle and the Aspen Cross Country Center is located right there at the Aspen Golf Course Clubhouse. Demo gear, lessons, and beginner trails are all available in this location and when the sun is out, there isn't a better activity to try with friends.

Snowshoeing
Snowshoeing can be enjoyed in multiple ways in Aspen. One of the most popular outings is hosted by ACES, the Aspen Center for Environmental Studies. Every day at 11:00 AM and 1:00 PM, meet at guide at the top of Aspen Mountain and head out Richmond Ridge to enjoy the beautiful views from 11,000 feet.
Hiking
Without too much ado, getting out in the fresh air and getting the heart rate elevated can be accomplished with some hiking trails right within the Aspen limits. Smuggler Mountain Road and the Hunter Creek trail system provide easy access and moderate exertion. The best way to navigate these trails is check out Aspen Trail Finder or simply ask a local.
Fat biking
The fat-bike craze is here to stay. It was just a few years ago that a fat-bike sighting in Aspen drew stares and questions. Now, it's a common occurrence. And with good reason. These bikes with tires of 3.5 inches allow biking on the snow. Cruise the Rio Grande Trail, or the newly opened fat-bike loop near the Aspen Golf Course.
Ice Skating
Nothing says have fun like lacing up ice skates for the first time since childhood. Those pond-hockey skills may or may not come right back, but either way, you'll be smiling before you know it out on the ice. The Silver Circle Ice Rink is an outdoor rink right in the heart of downtown Aspen next to CP Burger. For indoor skating enthusiasts or Olympic hopefuls, Aspen also has two indoor rinks at the Aspen Recreation Center and the Aspen Ice Garden.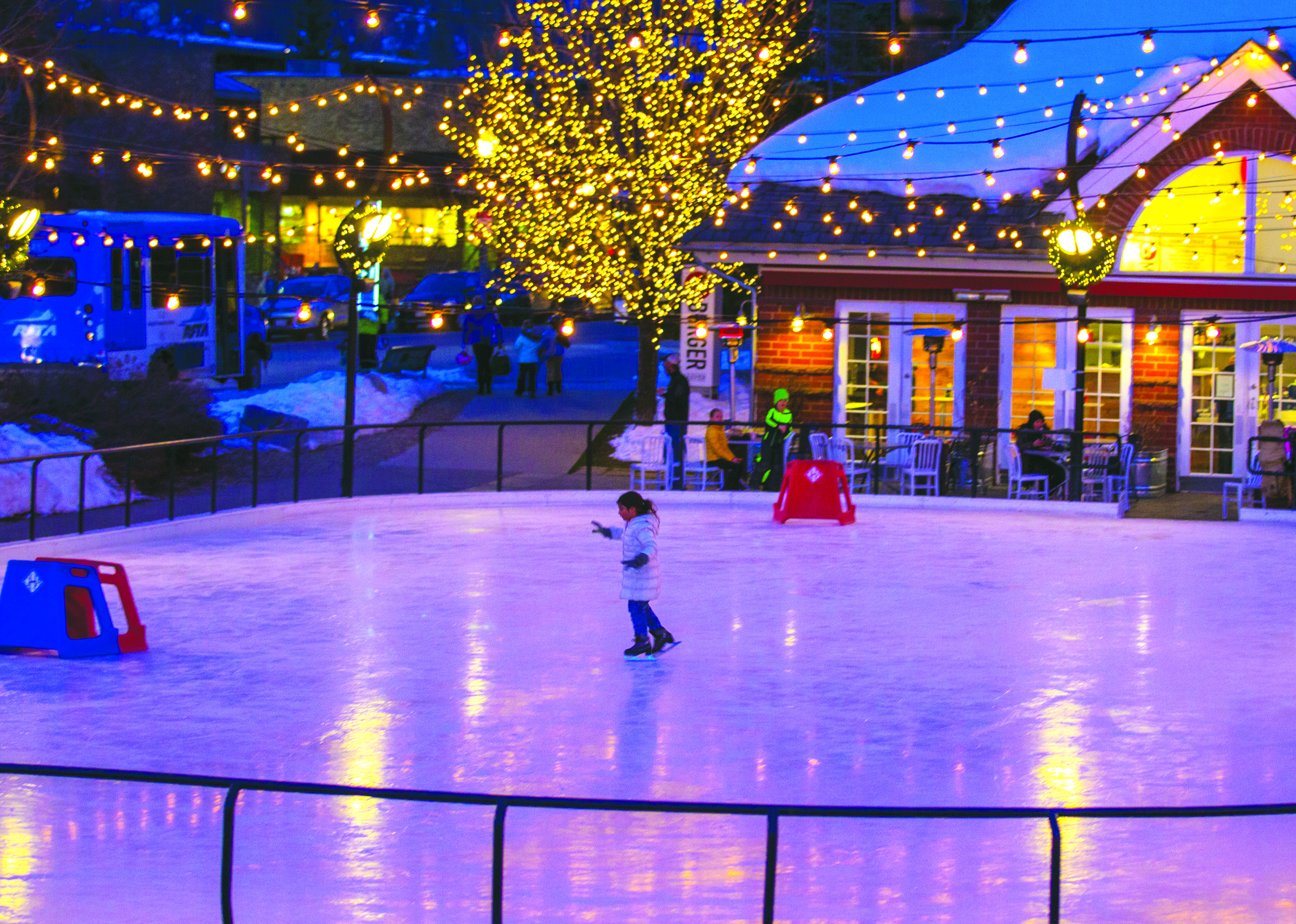 Ski Touring
Uphill skiing or ski touring has risen in popularity significantly over the past five to ten years. The idea... use human power to either walk up the ski mountain with your skis on or tour around in the backcountry to various huts and milestones. Putting a "skin" on the bottom of your skis lets you slide forward, but prevents backsliding. It's not for the faint of heart, but allows access to some great skiing before the lifts start spinning or out in the backcountry once you rip the skins off, lock back into the bindings, and convert to super fun alpine turns! Aspen Expeditions is a great place to start if this sounds up your alley.
SEE THE SIGHTS
Snowmobiling
T-Lazy Seven Ranch, on the way to the Maroon Bells, is celebrating 50 years of snowmobile tours this year. The White River National Forest and the Maroon Bells are some of the most beautiful places in the world and when they can be seen covered in snow from the seat of a snowmobile driven by you, they're that much prettier.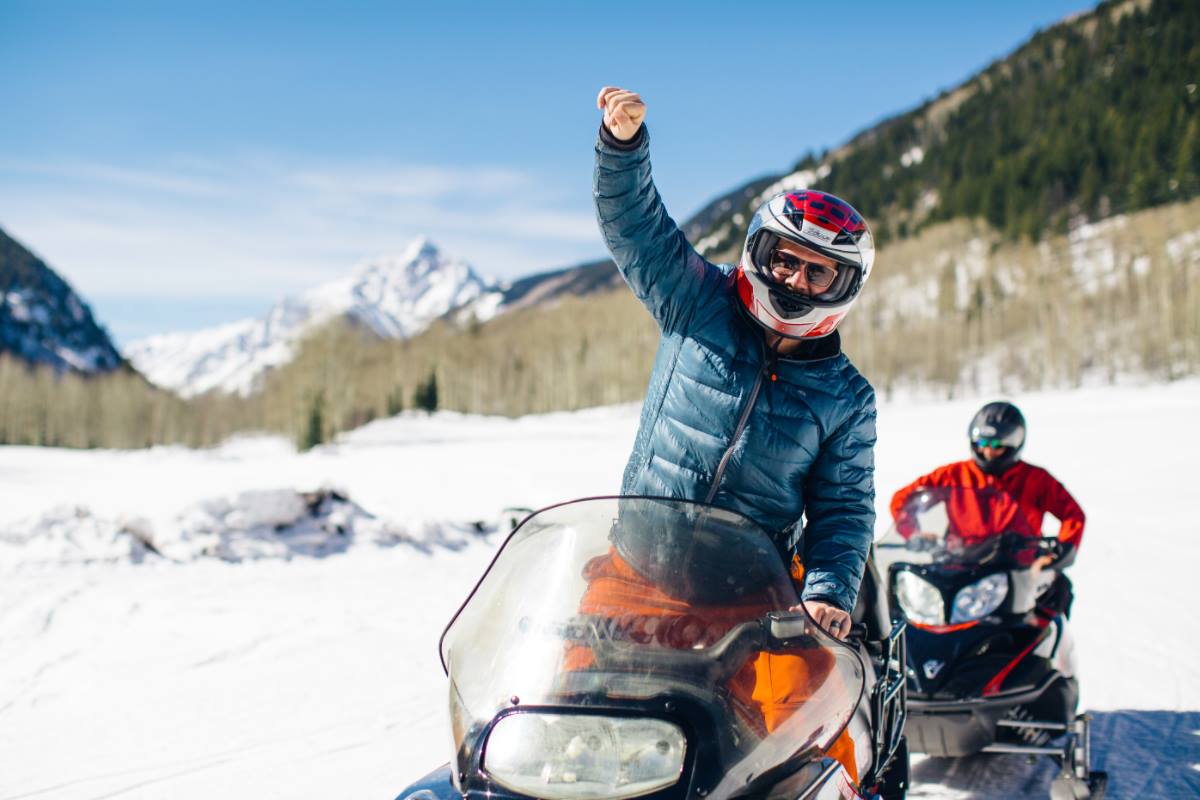 Fly Fishing
Fishing isn't just for summer! In fact, the Aspen Outfitting Company argues the fishing can be even better in the winter. Aspen's Gold Medal designated waters offer a unique experience in the winter and the trout are just as hungry in February as they are in July!
Dog Sledding
For a truly unique way to see the Aspen backcountry, try a dog sled tour. Krabloonik Dog Sledding in Snowmass is owned and operated by Gina and Danny Phillips who took over the operation in 2014 with aims of providing compassionate caretaking to the largest dog-sledding kennel in the continental United States. Lunch at the Krabloonik Restaurant and a bowl of wild mushroom soup is a great way to cap off a unique day in the mountains.
Paragliding
If it's fresh mountain air you're looking to enjoy, how about sailing through it! Aspen Paragliding offers winter sessions of their popular paragliding excursions. Meet your guide on either Aspen Mountain or Snowmass December through April for a chance to see the town and Roaring Fork area from a truly unique perspective... above!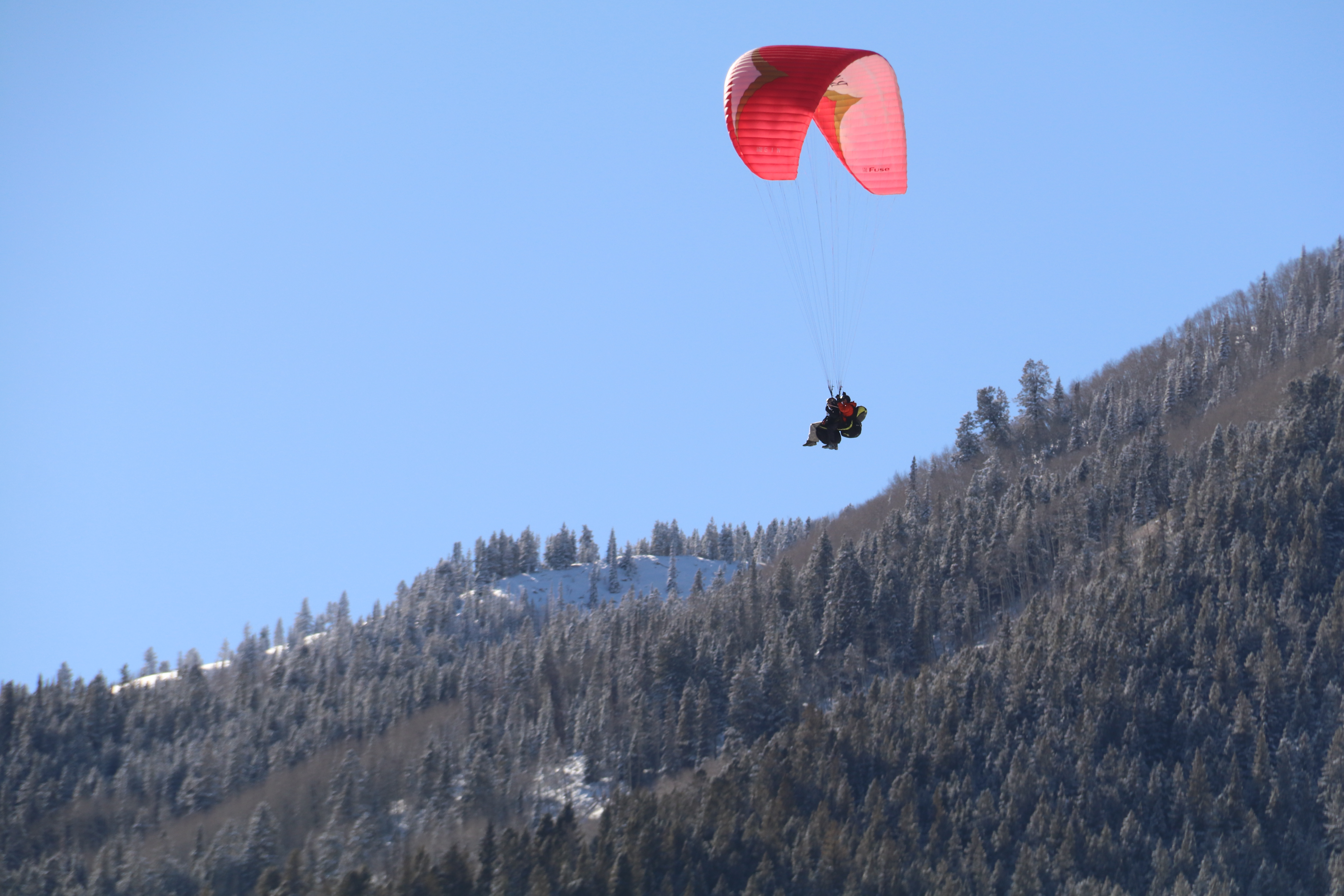 Horse-Drawn Carriage Rides
There may be nothing more romantic than cozying up in a warm blanket in a horse-drawn carriage and taking a tour through the magical town of Aspen. Downtown tours are 20 minutes and take you through all the shops and businesses while the historic West End tours are 40-45 minutes provide a chance to see this historic residential area in style.