PITKIN COUNTY HOUSING STATISTICAL REPORT
Below is the latest local monthly housing statistics based off of sales in the FlexMLS program. These reports are released to the media and published for the public to view online, courtesy of the Aspen Board of Realtors. Click the link below to download/print the most recent report. (A new window will pop up.)
September 2017 Report - Aspen Board of Realtors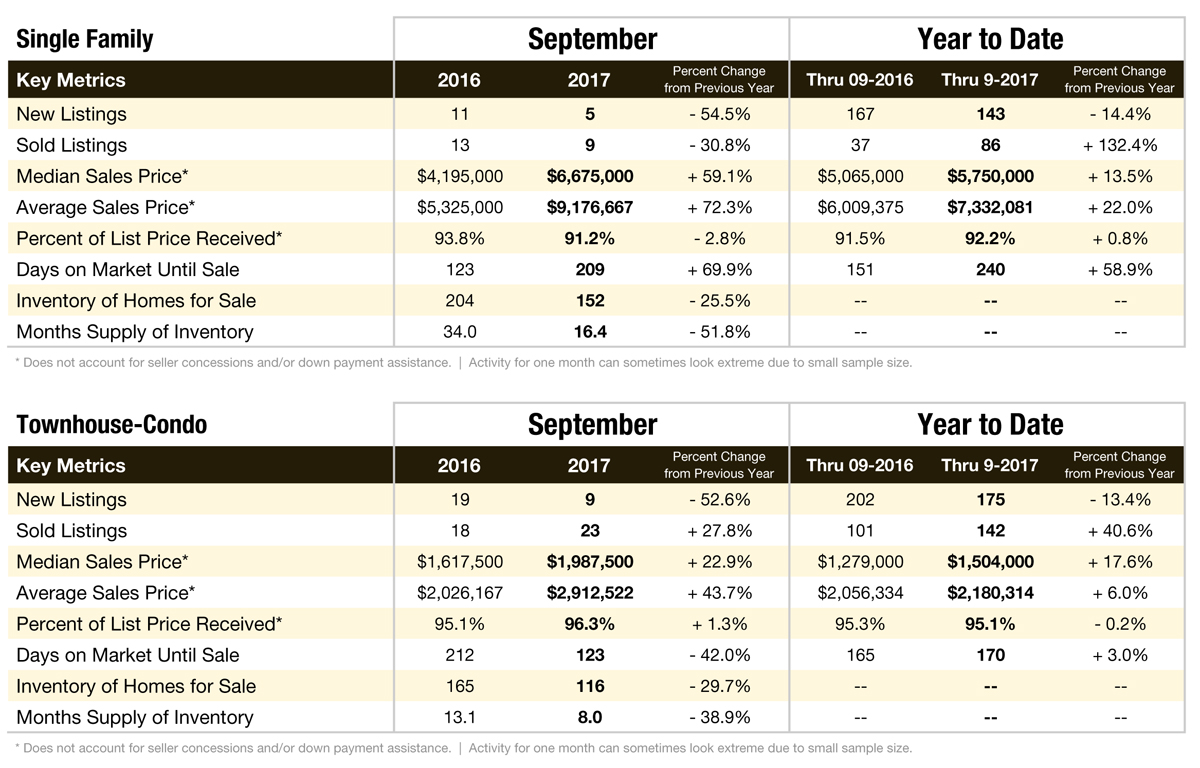 ASPEN & PITKIN COUNTY MARKET DATA
Below, you will find the Pitkin County Market Analysis, provided monthly by Land Title Guarantee Company. It summarizes recent real estate activity for Aspen, Snowmass and the Roaring Fork Valley. Click the link below to download/print the most current report. (A new window will pop up.)
August 2017 Report - Land Title Guarantee Co.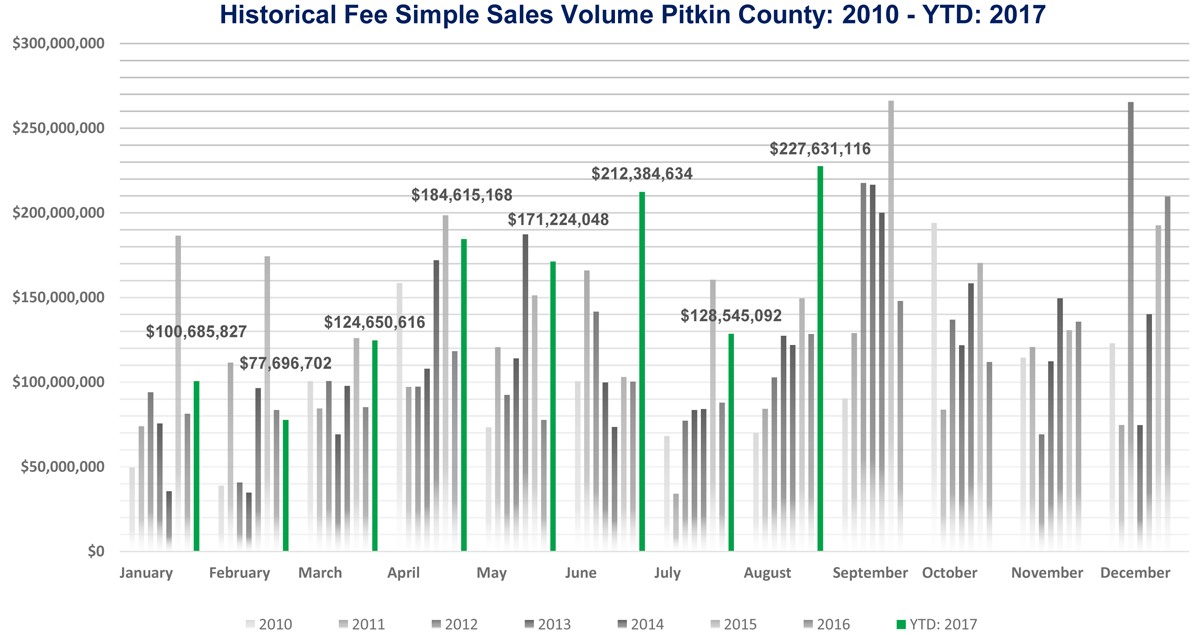 The Aspen/Pitkin County market is unique to anywhere in the world. Frias Properties has decades of experience buying and selling residential and commercial real estate. This monthly report provides critical information that buyers and sellers can utilize free of charge. Frias has knowledgeable brokers, available 7 days a week, to assist you.
Call one of our brokers today at (888) 907-3330 to discuss buying, selling, current market trends or investment opportunities!
MONTHLY REPORTS
Courtesy of Land Title Guarantee Co. Click on a month below to view that month's market analysis in a new window (printable version).
YEAR-BY-YEAR REPORTS