Posted: 2 May 2019
Starting in June, Aspen becomes populated with lanyard-wearing festival-goers on any given week. Between the Aspen Ideas Festival, Food and Wine Classic, Art Crush, and Jazz Aspen Snowmass Labor Day Festival -- along with many others -- Aspen summer festivals draw high-profile guests and locals alike into grand event tents, intimate salons, and iconic venues like the Aspen Institute. Aspen's marquee summer festivals have become so popular, they sell out nearly immediately. If you can secure tickets to these creme-de-la-creme events, great! If not, we have exceptional alternatives that offer a similar caliber with easier access.
Read on to learn more about Aspen's lesser-known events happening this summer. Once you've found a festival that strikes your fancy, contact our reservations team to book your lodging in a condo or hotel that gives you front-row access to Aspen's best.
Aspen Ideas Festival
A titan on Aspen's summer calendar, Aspen Ideas Fest brings the world's preeminent thought-leaders to town for two weeks of dialog and discourse. The primary sessions sell out, and they come with a hefty price tag, but there are other options.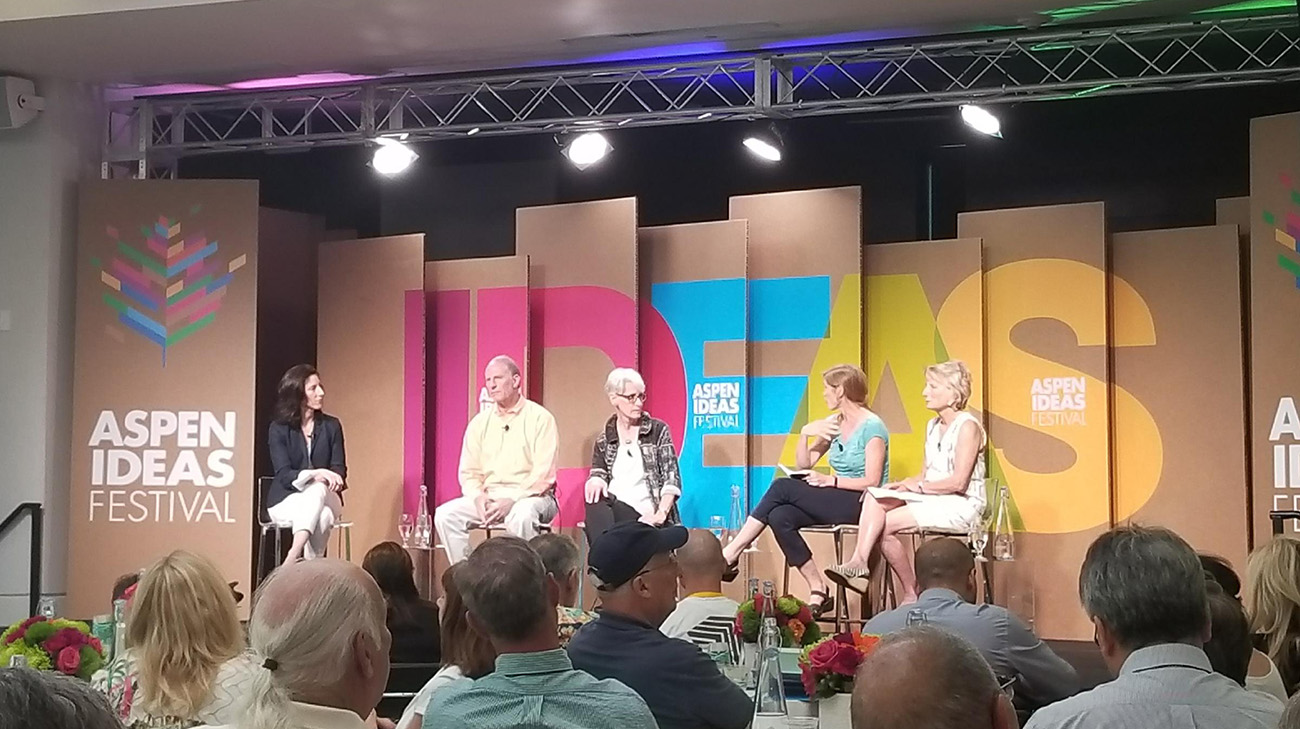 Alternatives to the Aspen Ideas Festival
Aspen Summer Words Literary Festival
For writers and readers alike, the Aspen Summer Words stimulates ideas and explores theories beyond the written word. Workshops taught by award winning authors include fiction, book editing, beginning writing, and a readers' retreat. After mornings of workshops, evening panels at The Gant carry on the inspiration and insight, and other evening events include readings, receptions, and the Aspen Words Annual Benefit Dinner featuring keynote Susan Orlean, author of the New York Times Best Seller "The Library Book" and acclaimed New Yorker staff writer for 20 years. The six-day literary celebration runs from June 16 - 21, 2019.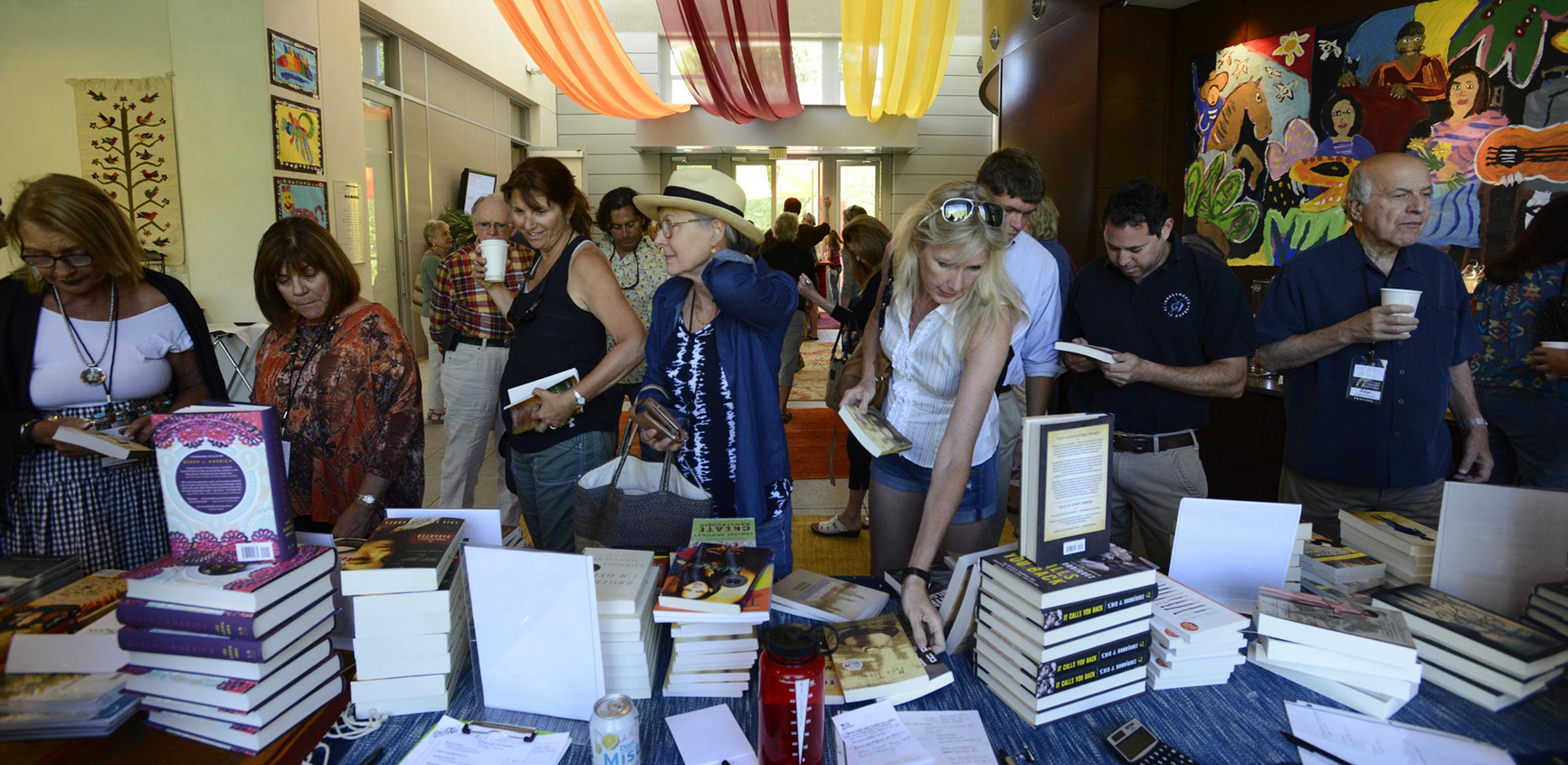 Spotlight Health
An addition to the Aspen Ideas Festival, Aspen Ideas: Health starts the event with three days exploring a mix of topics related to medicine and health. This event isn't just for medical professionals; using the Aspen Institute's approach, cross-discipline tracks tackle big ideas through interactive formats such as question-rich panel discussions, breakout sessions, speaker forums, and small-room discussions. Tickets are more reasonably priced and are still available for the event, which runs from June 20 - 23, 2019.
Food & Wine Classic in Aspen
The Food and Wine Classic has been basking in the glory of the Rocky Mountains for 37 years. And revelers from all over the world come to Aspen to bask as well. This makes getting tickets a little bit tricky, and when you can get them, a bit expensive. So if pulling out the stops for Food and Wine isn't happening this year, there are a couple other festivals in the area that might make up for it.
Alternatives to the Food & Wine Classic in Aspen
Snowmass Wine Festival
Snowmass in September is one of the most beautiful places in the world. And when drinking a wonderful wine, it's even more beautiful. The Snowmass Wine Festival is a two-day smorgasbord that features an amazing four-course dinner as well as a spectacular grand tasting. This event is perfect for oenophiles and foodies alike.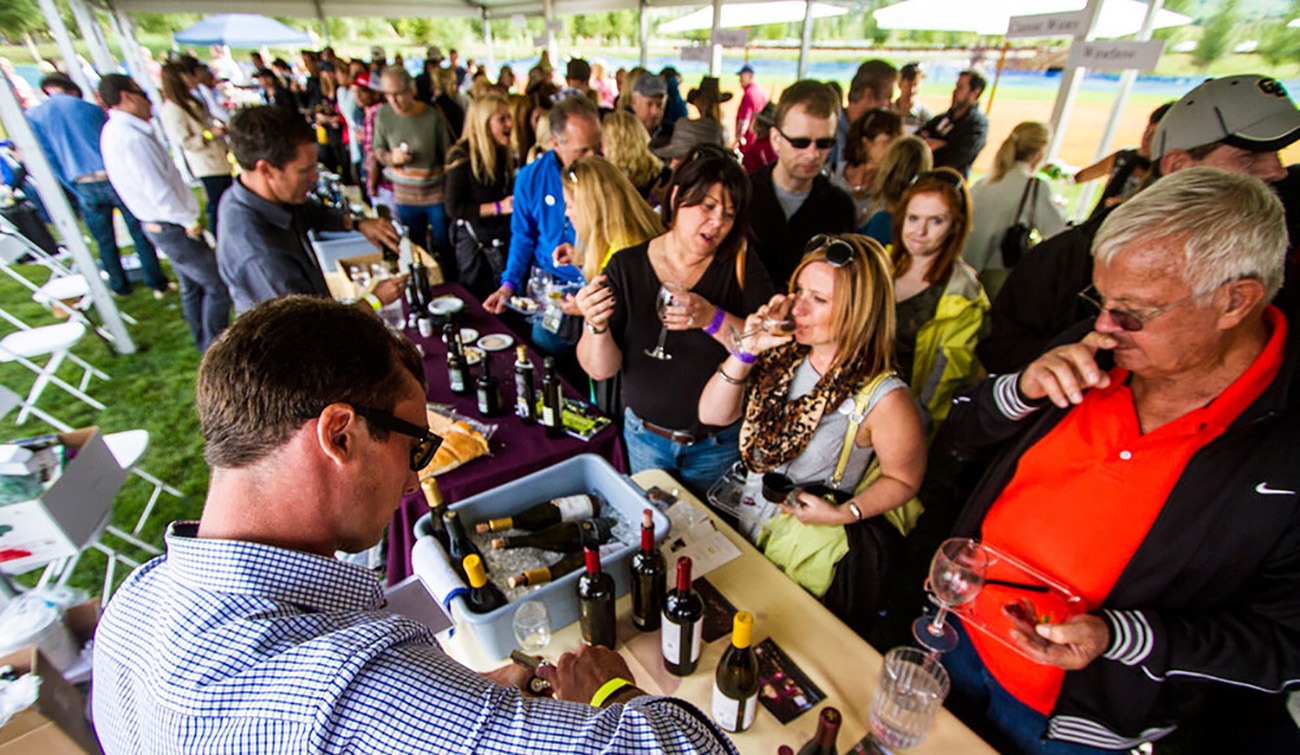 Snowmass Craft Beer Festival
If you prefer hops to grapes, then the Snowmass Craft Beer Festival will more than satisfy the beer lover in you. This two-day event June 8-9 hosts more than 30 craft breweries from around Colorado. Give all the fruity beers a try, or stick to the dark ones, but none will disappoint. And the live music elevates the mood even further!
Aspen ArtCrush
The annual Aspen Art Museum fundraiser is the premier art event in Aspen. With a wine party, gourmet dinner, silent and live auction among some of the enticements, art collectors and art lovers will be in heaven at the beautiful Aspen Art Museum and other various locations around town. But again, tickets don't come cheap, and the Art Museum isn't the only game in town when it comes to high-profile artists and ways to experience the beautiful art in town.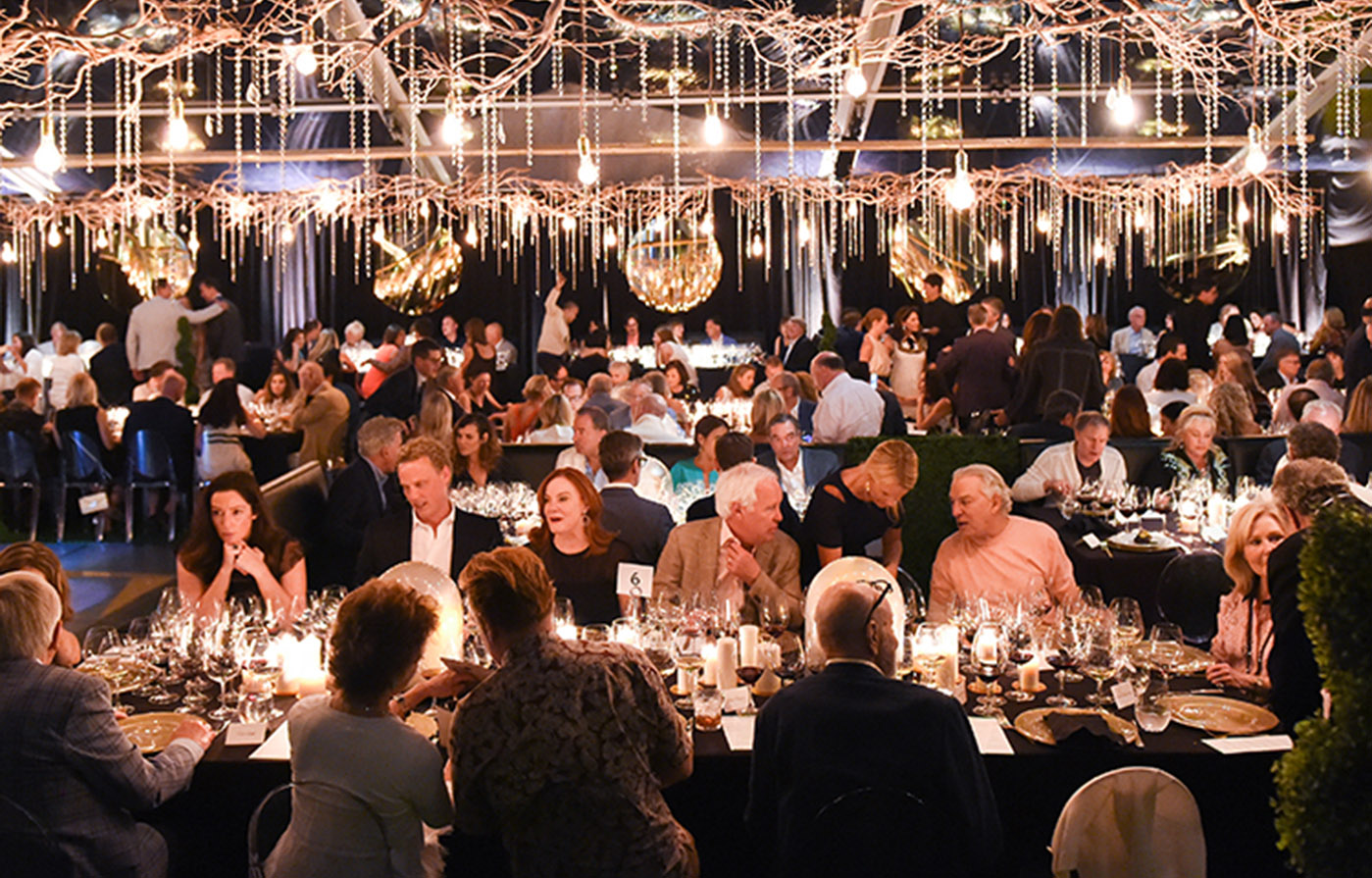 Alternatives to Aspen ArtCrush
Art Aspen
With over 30 of the country's preeminent art galleries presenting in this art fair dedicated to contemporary art, Art Aspen will surely provide something for everyone. Pieces ranging from 1950 to present will occupy the Aspen Ice Garden for three days July 25 - 28, 2019 for collectors and patrons to explore.
Anderson Ranch Summer Series
It may not be a festival, but the Anderson Ranch Summer Series brings together patrons and artists for weekly conversations about contemporary art and artmaking from July through August. Featured artists and speakers foster conversations in the relaxed, picturesque Snowmass setting and sessions are open to the public.
Jazz Aspen Snowmass - Labor Day Festival
The preeminent music festival in Aspen during the summer is no doubt the Jazz Aspen Snowmass Labor Day Festival that essentially wraps up the season. This year's lineup includes Weezer, John Mayer, Sting, Luke Combs, and others. But we know a lot of people have to be back in their hometowns by Labor Day for school and other commitments.

Alternatives to Jazz Aspen Snowmass's Labor Day Festival
Jazz Aspen Snowmass June Festival
Can't do August? How about June? It may not have as big of names as the Labor Day Festival, but the venue is undeniably stunning in June. Rather than in Snowmass Town Park where the Labor Day Festival takes place, the June Festival is held at the Benedict Music Tent near the Aspen Institute. Headliners include the Taj Mahal Quartet, Booker T. Jones, Pattie Sustin, and Wycliffe Gordon. The stage lights up June 20 - 23, 2019.
Aspen Music Festival and School
Classical music lovers will find no better place to spend a summer than Aspen with the Aspen Music Festival and School putting on a tour de force each season. The Harris Concert Hall, the Benedict Music Tent, and the Wheeler Opera House all play host to the many world-class shows and concerts throughout the season. 2019 is the festival's 70th anniversary, and it will feature the Complete Brandenburg Concertos, Sondheim's A Little Night Music, Appalachian Spring with Robert McDuffie, and a closing Sunday with Mahler's Second Symphony, "Resurrection" - June 27 through Aug. 18, 2019.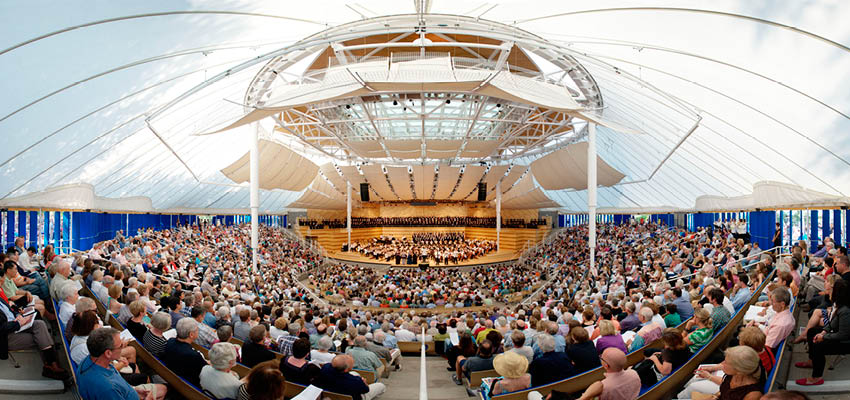 Ready to explore and experience Aspen this summer? Book your vacation with Frias Properties. Explore our Aspen vacation rentals and contact us.