Frias Properties offers professional Vacation Rental Management for Aspen condos, homes, and fractional vacation weeks. Whether your goal is to rent your Aspen property seasonally or generate maximum revenue annually, Frias Properties has an Aspen rental management solution that's a perfect fit.
SIGN UP NOW & RECEIVE THE BEST NEW-CLIENT INCENTIVES WE'VE EVER OFFERED. We are currently seeking new properties that hold a 2021 short-term rental permit. Our Aspen-based reservations team is fielding a large volume of inquiries, and we have the infrastructure and demand to maximize revenue for new owners. As an incentive to try our services, we are offering exceptional new-client incentives. Contact us to discuss your Aspen property and our management contract today.
Already on management? We invite our existing clients to refer a new client and receive three months' waived management fees.
FRIAS PROPERTIES' VACATION RENTAL SERVICES
Our comprehensive Vacation Rental Management allows property owners to generate income with short-term rentals and still enjoy their Aspen home. Frias Properties offers the following services all included in one simple commission structure:
Professional sales team with a proven track record of generating rental revenue
Live booking capabilities on FriasProperties.com
Listing on top booking websites, including Airbnb, Booking.com, Expedia, and more
Extensive marketing reach and a deep database of past guests and Aspen enthusiasts
Premier guest and owner amenities including Aspen Airport transportation, health club passes, housekeeping, concierge services, and 24/7 support
Property management and maintenance
Protection under fully licensed and insured management
Let's discuss your goals
We are eager to learn more about your unique home and your vision for its vacation rental use.

David Blumentritt, Director of Operations (West); Tim Clark, Managing Partner; Ben Wolff, General Manager
MARKETING REACH FOR YOUR ASPEN VACATION RENTAL
When you list your Aspen vacation rental with Frias Properties, your marketing reach extends beyond local word-of-mouth or a single listing website. We list your property across the top travel websites and support direct bookings with a six-figure marketing budget. Our distribution partners include: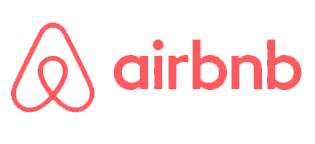 + MANY MORE
Luxury Vacation Rental Management
If our full-service rental management package does not meet your needs, our experienced real estate brokers offer a different option to generate rental revenue for your luxury home or condo. With a lower commission structure, our luxury rental management package includes the following services:
Comprehensive reservations management handled by licensed brokers with decades of experience
Targeted marketing of your unique home, including professional photography
Lease negotiations and escrow handling
Concierge services and Aspen Airport transportation
Fractional Vacation Rental Management
If you own a fractional residence in Aspen and would like to earn revenue from your unused weeks, our dedicated Fractional Reservations Team can be of service. We currently manage more than 100 fractional weeks, and we offer the following services:
Comprehensive reservations management handled by a dedicated Fractional Reservations Manager
Live booking capabilities on FriasProperties.com
Listing on other major travel websites
Targeted marketing of your available week(s)