Posted: 1 Aug 2021
In July and August, Aspen's temperatures typically reach their seasonal high with daytime averages hitting the high 70s and sometimes up to the near-90s! Locals will tell you that it is best to enjoy outdoor adventures in cooler hours (mornings and evenings) and search for a body of water to lounge near during the height of the heat!
While the Roaring Fork River offers some great spots to take a dip, Frias Properties guests can cool off right outside their condos. Most of our buildings have pools perfect for an afternoon swim.
We have put together a list of some of our best pools to give guests an idea of where to stay during Aspen's warmest time of the year. Read on to discover Frias Properties' aquatic assets!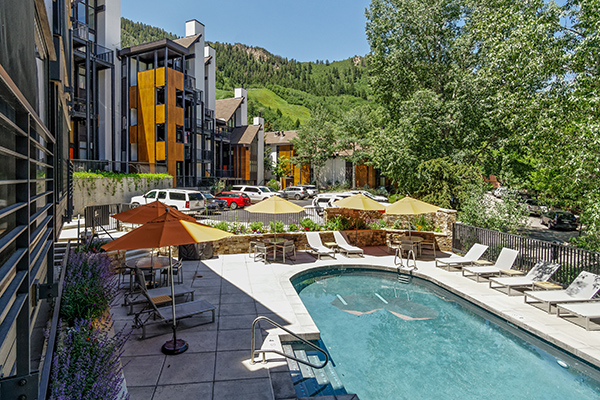 These two Galena Neighborhood condominium complexes share a stunning outdoor pool and hot tub. Enjoy views of Aspen Mountain while you lounge by the blue waters!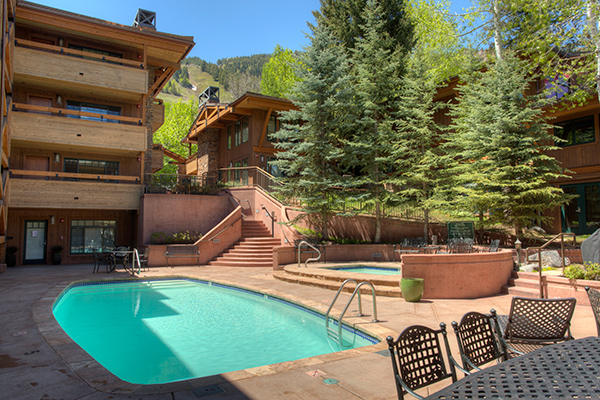 Our most popular building, the Fasching Haus condos enclose a pool and hot tub in the center courtyard, creating a lovely oasis near downtown Aspen. Guests can still see views of Aspen Mountain!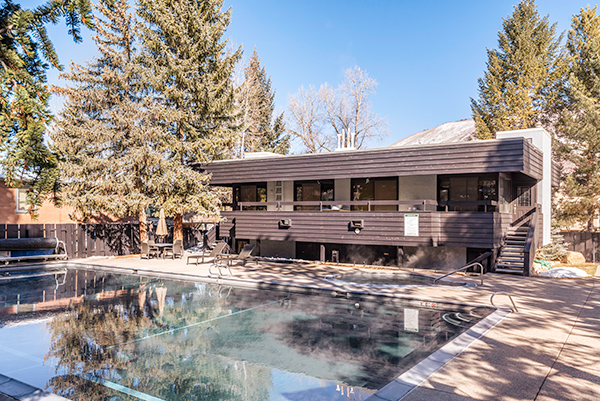 The riverside Chateau Roaring Fork and Chateau Eau Claire condominium buildings share access to a great pool area. The large, heated swimming pool has a deep and and shallow end, ideal for family games of "sharks and minnows." There is also a hot tub and a small wading pool for young guests to enjoy.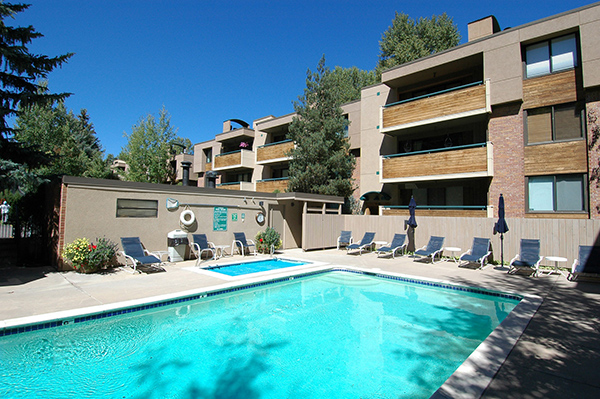 Two bodies of water surround the Riverview condominium complex. The Roaring Fork River bends around it on two sides, and the pool and hot tub nestle in on the other side. Perfect for a swim session after strolling through town or along the river, this pool basks in the sun in the beautiful east side of town.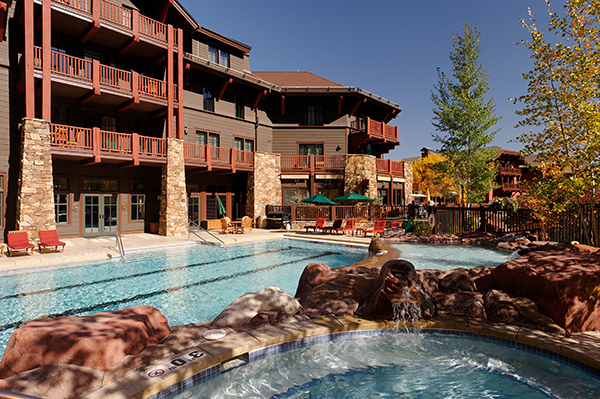 The premier property at Aspen Highlands features one of the largest pools of any of the complexes in Aspen. Two swimming lanes are accompanied by an elevated hot tub and the views of Aspen Highlands ski area are unparalleled.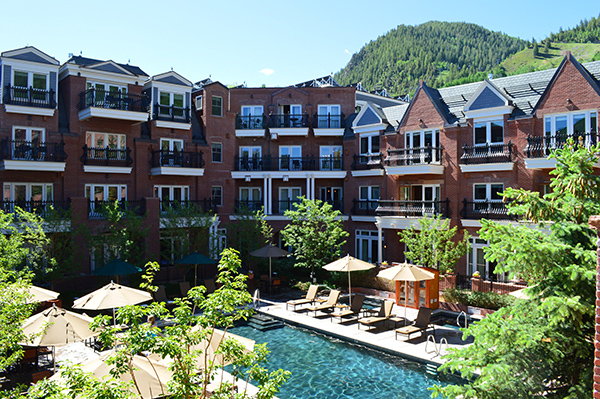 A flowing water feature at the Hyatt ups the serenity factor of this beautiful pool. Flanked on one side by not one but two hot tubs and surrounded by lots of mature trees only adds to the spa-like effect.