Posted: 23 Apr 2018
The 2017/2018 season wrapped in Aspen with a few inches of new snow falling on Friday and Saturday. Then the weather parted to make way for a bright and sunny closing day on Aspen Mountain on Sunday.
Our spring skiing trip giveaway winner, Bob Duch, chose this picture perfect weekend to redeem his prize. He enjoyed the proximity of the Independence Square hotel, his residence from Thursday through Monday, to the Ruby Park Transit Center and hopped the skier shuttle for some time at Snowmass on Friday. The lift lines were short, the snow was plentiful, and Bob was loving it.
He enlisted a couple friends to ski with him for the weekend and all agreed closing weekend was sparsely populated yet full of fun.
The Red Onion and Ellina both made his dining list during the trip, and Independence Square's rooftop -- and rooftop hot tub -- served as a prime hangout to watch the long days fall into night.
Congratulations to Bob and big thanks for providing the photos of his stay. Sign up to win a trip in Aspen this summer for more high-alpine adventures. Enter to win here >>>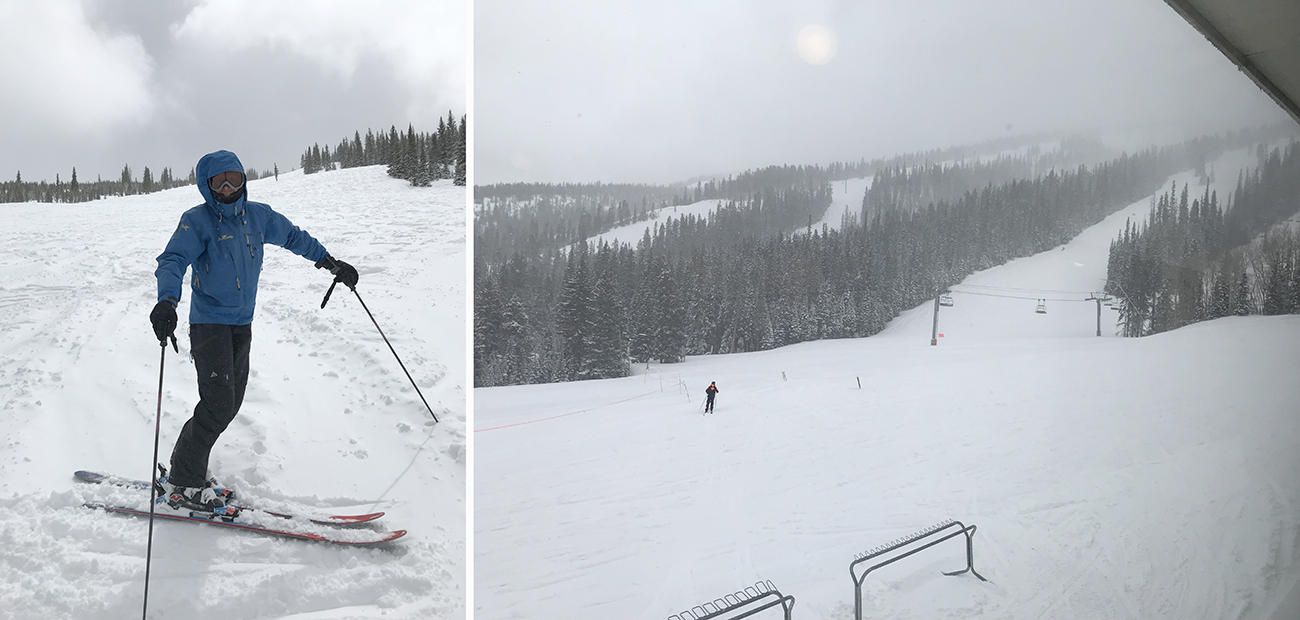 FRIDAY IN SNOWMASS PROVED TO BE FILLED WITH SNOW AND SPARSE ON THE CROWDS.
AFTER A BIG DAY ON THE HILL, YOU HAVE TO REFUEL. RED ONION DOES THE TRICK.

CLOSING DAY ON ASPEN WAS SUNNY AND BRIGHT.

SPENDING TIME ON THE ROOFTOP OF THE INDY, ENJOYING THE SIGHTS.