Plan Your Special Event With Frias Properties
With over 150 Aspen vacation rentals and three conference rooms in and around the downtown core, Frias Properties is an ideal choice for ski clubs, meetings, weddings, and family reunions.
Group Event Spaces
If you're are looking for accommodations and/or special-event space to accommodate a wedding party, meeting, or social gathering, let us host your group.
Frias Properties offers three centrally located event spaces. In addition, we can help you organize all the details, from catering to floral decorations. If we don't have the perfect space for your event, our knowledgeable team can facilitate space reservations at other locations around Aspen.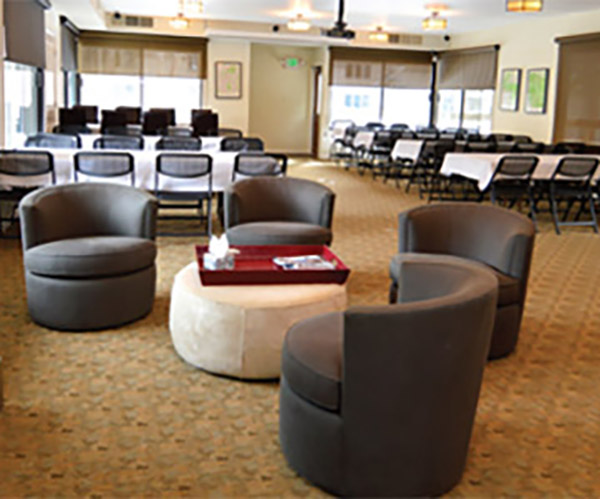 Chateau Roaring Fork
The Chateau Roaring Fork has a recently remodeled 1,100-square-foot conference room with newly installed audio/video equipment. Room amenities include a full kitchen with dishwasher, internet, two TVs, and a projector with screen. This facility can accommodate up to 75 people. Download more information here.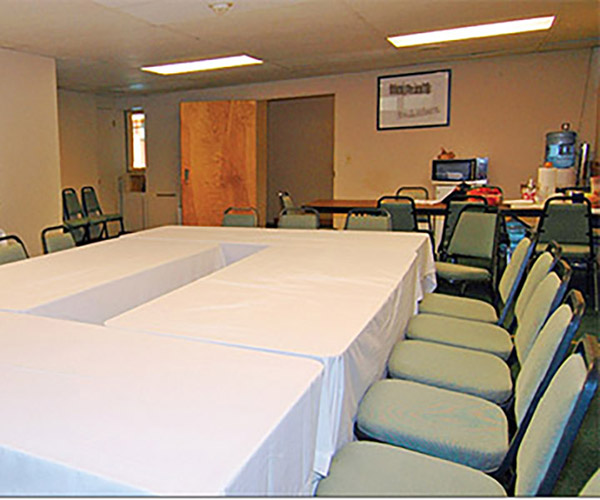 Fasching Haus
The Fasching Haus conference room offers 495 square feet of space with free Wi-Fi and speaker phone/conference calling capabilities. The room can accommodate up to 35 people. This location also has an on-site front desk and concierge as well as a pool/courtyard area with mountain views. Download more information here.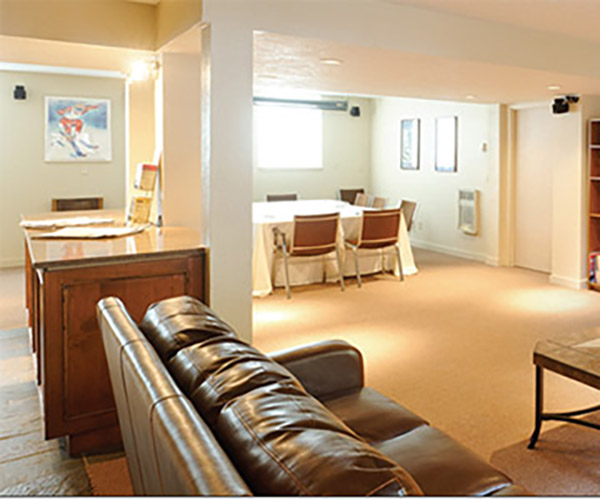 Silverglo
The Silverglo Condominiums conference room provides a 645-square-foot meeting space that features a projector screen and flat screen TV. Conference room amenities include a kitchenette, a cozy fireplace, and free Wi-Fi. This conference room can accommodate up to 20 people. Download more information here.
Our Groups Manager is Here to Help
+ Throughout your event planning process, you will work directly with a Frias group specialist, who has years of experience in planning as well as strong local knowledge and community connections. She can help arrange accommodations, secure venues, and handle any other details for an Aspen gathering.
+ We are delighted to assist your group at all times throughout the planning process and your stay. And we strive to help create great memories.
Sonya Haushalter can help with requests, reservations inquiries, or questions.