Posted: 19 Aug 2019
Our small mountain town is situated among the West's most beautiful backdrops. With breathtaking views, imposing mountain peaks, and an array of brightly colored wildflowers scattered between groves of aspens and conifers, it's hard to think of much else that could add to our natural surroundings. But spotting some of nature's cute little creatures and the larger more powerful animals in their natural habitat can be exciting, inspiring, and sometimes surprising.
Small Furry Animals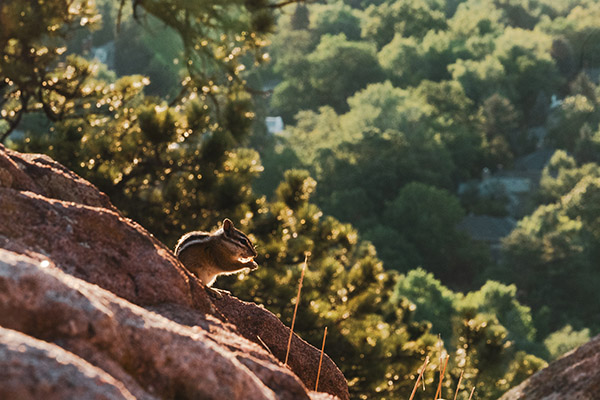 Lots of small furry animals can be seen scampering across hiking trails, darting between rocks, and playing among tree branches. Chipmunks, squirrels, foxes, pine martens, and racoons are all easily spotted near downtown Aspen and even heavily trafficked hiking trails. Keep your eyes open for these little guys as they are fast-moving and pretty skittish around people.
If you spend time on the water at the North Star Nature Preserve to the east of downtown Aspen, look out for the beavers. Paddleboarding on this still water section of the Roaring Fork River is a popular summer activity and a great way to admire the beavers' work on dams and downed trees near and in the river water.
The red fox can also be seen all over Aspen and the surrounding area throughout the year, even in the winter. Their bright red coats make them a little easier to spot in the winter against the stark, white snow.
Animals Above Treeline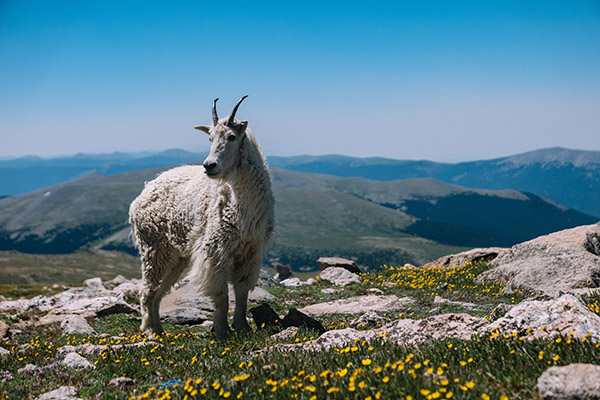 Marmots, pikas, and mountain goats all make alpine areas their home. While on hikes to high alpine lakes or summiting mountains in the Aspen area, keep an eye out for these high-altitude animals.
The small furry pikas are hard to spot when they're not scurrying away, but brown marmots don't always move lightning-fast, so you may be able to get a glimpse of the alpine rodent. Listen for their high-pitched chirps, and keep your eyes peeled!
The snow-white mountain goats are always a treat to see. In the summer months, you can find these animals grazing and looking for food among rocky alpine terrain.
Larger Animals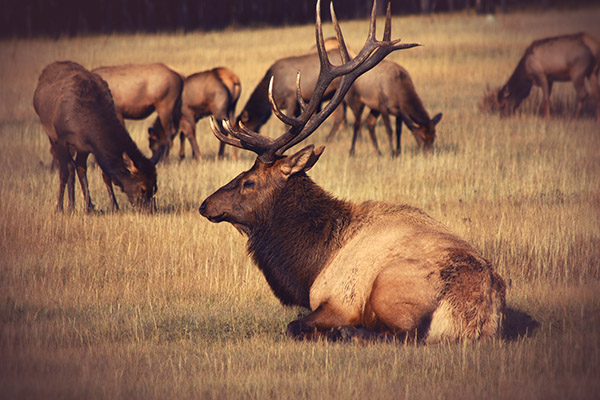 Elk are a highlight of the Roaring Fork Valley. These majestic animals can be seen all over the valley, especially during their migration in the fall and spring seasons. One of the best places to spot a herd is in the meadow on Owl Creek Road between Aspen and Snowmass. Locals and visitors gather at dusk to listen to them bugle as the sun sets.
Safety tip: During the two shoulder seasons, Elk calve and mate - making them more aggressive at these times.
As the moose population continues to increase across Colorado, it has become a bit more common to spot them around the Aspen area. The animals typically feed in tall, wet grasses, so it's likely you'll see them near streambeds, meadows, or small lakes/ponds. We have even had the fortune to view a moose near the Maroon Bells!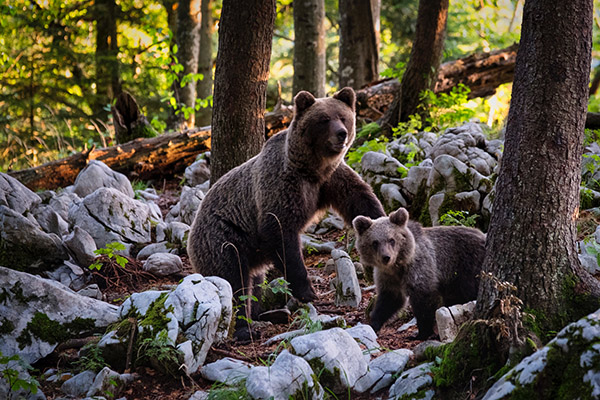 Black bears are also at home around Aspen. They typically are tucked away in the mountains. However, from time to time they may head closer to town. It's not unusual to come across these animals during the spring and summer months. While it may be exciting to see a bear, it's always a good idea to stay at a safe distance and view with caution.
Wildlife viewing is a year-round activity. While some animals make their debut in the warmer months, there are always birds, deer, foxes, and others that pop out to say hello throughout the seasons. If you're truly interested in seeking out wildlife, the best option is to join an ACES tour or hire one of their specialists as a hiking or snowshoeing guide.
Inspired to visit Aspen?
We have over 200 centrally located vacation rentals in the Aspen core. View some of our rental options online or contact our Reservations Team to learn more about availability and pricing.