Posted: 23 Sep 2020
As longtime Aspen locals, we've known that our mountain biking is world-class, especially with the addition of the Snowmass Bike Park and the manicured Sky Mountain Park trails. In early 2020, Aspen Snowmass received a prestigious title that validates our hometown pride: The Roaring Fork Valley was designated an IMBA Gold-Level Ride Center, the only Gold-Level Ride Center in Colorado!
The International Mountain Biking Association (IMBA) recognizes destination-worthy mountain bike communities as "Ride Centers," where large-scale mountain bike trail systems offer something for every rider.
"From backcountry adventures to lift-served gravity trails, and from expert-only to family-friendly, you'll encounter the best the sport has to offer," says the Roaring Fork Mountain Bike Association's description of our area mountain biking.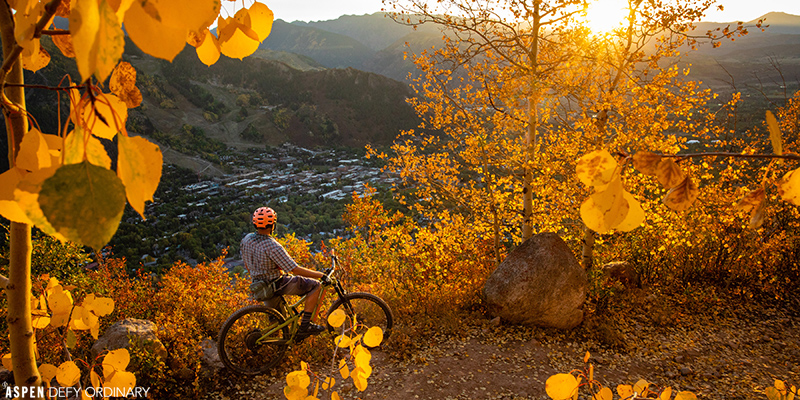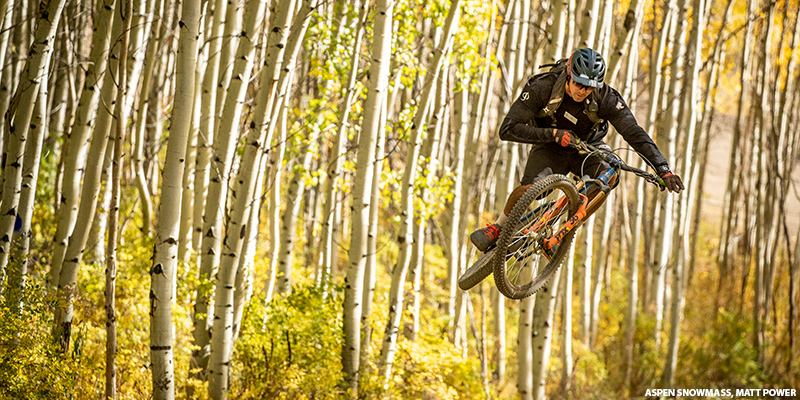 What Makes Aspen Snowmass Mountain Biking so Special?
ROBUST TRAIL BUILDING & MAINTENANCE. While our outdoor recreation is dominated by skiing in the winter, our community of outdoor enthusiasts were early adopters of mountain biking. Their love for the sport helped foster support for trail building, all with an eye on sustainability. And local volunteer groups, like Roaring Fork Outdoor Volunteers, maintain our trails annually.
VARIETY & QUALITY. With more than 300 miles of high-quality singletrack, the Roaring Fork Valley offers an incredible variety of trails. The topography of the area means our trail rides include challenging climbs and long, rewarding descents. And world-class trails are peppered all throughout the valley, providing endless choices for riders of varying abilities.
CONNECTIVITY. The Rio Grande Trail connects all our communities and makes it possible to bike from Aspen to Glenwood Springs without getting on a road.
LIFT-SERVED DOWNHILL TERRAIN. The Snowmass Bike Park opened in 2016 and has been upgraded every year since. Now the destination for downhill fun includes 25 miles of lift-served, groomed trails catering to every level or rider.
DID YOU KNOW: Lance Armstrong calls Aspen home and rides local mountain bike trails. It's not uncommon to spot the renowned cyclist speeding up Smuggler Mountain Road on his way to Hunter Creek singletrack trails.