Frias Properties welcomes Classic Pass and Mountain Collective Pass holders!
So you've purchased your ski pass, and now you need a place to stay... Reserve a Frias Properties vacation rental or stay at the Independence Square hotel, and save up to 15%! Read on to learn more about our special offers for passholders.
How to book
Speak with a Reservations Specialist at 800-542-7736 or fill out an inquiry form.
Save 10% on lodging
For bookings made more than two weeks in advance of arrival
Minimum stay lengths vary by season
No blackout dates
Promotion is subject to availability
Save 15% on lodging
For bookings made within two weeks of arrival
Minimum stay lengths vary by season
No blackout dates
Promotion is subject to availability
Featured Properties
New: Chateau Blanc
Deluxe & standard condos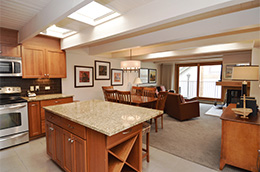 Alpenblick
Deluxe, standard & economy condos
Fifth Avenue
Deluxe & standard condos, great views
Independence Square
Hotel rooms on Aspen's walking mall