With safety and sanitation now at the top of all travelers' minds, our teams used the pandemic as a time to examine our procedures for our Aspen vacation rentals.
We have served Aspen visitors for more than 45 years, and the safety of our guests, homeowners, and staff has always been our top priority. Many of our cleaning protocols have been in place for decades.
Plus, vacation rentals have innate features that enhance guest safety:
NO SHARED AIR
across common HVAC systems
PRIVATE ENTRANCES
instead of common hallways*
FULL, PRIVATE KITCHENS
to prepare meals or unpack/serve delivered items
BALCONIES OR PATIOS
to enjoy the outdoors in a private setting*
Read on for information about our continued health and safety measures for our professionally managed Aspen vacation rentals.
Contact-Free Check-Ins & Check-Outs
We now offer a contact-free check-in and check-out process for our condominiums and homes. Our Front Desk staff will email you in advance to go over details. For any questions, email FrontDesk@FriasProperties.com or call (970) 920-2000.
Registration forms and rental unit information is sent via email.
Most of our rentals have keyless entry systems, where guests enter a unique code generated for their stay to gain entry to the condo or home.
If your chosen rental has hard keys, we drop off your keys and arrival packet before your arrival.
Interested in a completely contact-free stay? We can modify our housekeeping services. In this case, we can overstock your unit with cleaning supplies and towels/linens and pick up trash from outside your front door.
Professional Housekeeping by Tenured Staff
Unlike a rent-by-owner stay, your experience with Frias Properties comes with many complimentary amenities and services, including housekeeping.
Our housekeepers are all on staff, and we monitor their health when they check in for work each day. They are provided with PPE that is worn if they must enter an occupied unit (at the guest's request).
We have rigorous cleaning protocols that now include disinfection procedures. Here are some highlights:
SEASONAL DEEP CLEANS
Each spring and fall, our teams conduct maintenance inspections and deep cleans of all our rentals. This process allows us to fix any broken or worn out equipment and furnishings as well as move furniture and appliances to thoroughly clean all areas of the rental.
PREPARING RENTALS FOR NEW ARRIVALS
Our check-out cleans involve a thorough process to completely reset a rental for the incoming guest. After the housekeeping teams have serviced a condo, home, or hotel room, a housekeeping manager inspects the rental to ensure nothing was missed. These processes are documented in our software system and allow for real-time updates between departments.
HOUSEKEEPING
We provide full housekeeping services every other day for our deluxe, premier, and luxury rentals. Economy and standard rentals receive trash and towel service every other day.

LINENS & TOWELS
We provide luxury bedding in all our condominiums and homes. Both our linens and towels are professionally laundered using high-temperature washing machines. We have removed decorative blankets and pillows that cannot be laundered frequently.
IN-UNIT SUPPLIES & MATERIALS
We stock our rentals with antibacterial hand soap and dish soap as well as extra cleaning spray and paper towels. This allows guests to handle small cleaning issues without requiring housekeeping staff to make extra visits.
CONCIERGE SERVICES TO ENHANCE YOUR ASPEN VACATION
Our concierge team is at your service to enhance your stay and increase your safety while you are on vacation. We can coordinate the following services and experiences that may be especially helpful this summer: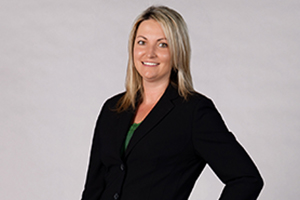 Catering, private chefs, or meal delivery

We can also provide current information about takeout/delivery options.
Private transportation
Luggage shipping, storage, and delivery
Gondola passes, activity reservations, and equipment rentals
*Not available in all vacation rentals.