Posted: 26 Jul 2018
Labor Day Weekend typically signals the end of summer, with school back in session and vacation days over. But in Aspen, this family-friendly long weekend signals the start to Aspen's most spectacular season (fall) and a final flurry of summer events and festivals. Town is abuzz with early leaf-peepers, live music, spectator sports, and outdoor activities that keep locals and visitors very entertained!
Music in Aspen over Labor Day Weekend
The granddaddy of all live music events in all of Colorado takes place on Labor Day Weekend. The Jazz Aspen Snowmass Labor Day Festival has featured the likes of BB King, Bob Dylan, Diana Krall, Harry Connick Jr., Kanye West, Keith Urban, Kid Rock, Louie Armstrong, Santana, Sheryl Crow, Will Nelson, and many many more. This year the headliners include Lionel Richie, Jack Johnson, and the Zac Brown Band. The concerts take place at the gorgeous Snowmass Town Park with stunning sunsets and fast new friends gathered all around. More information including ticket purchasing info can be found at jazzaspensnowmass.org.

The final Bluegrass Sunday atop Aspen Mountain is held over Labor Day Weekend, with the Smuggler Mountain Boys taking the stage at 3 p.m. Don't miss this low-key event if you love beautiful settings and spirited, live music!
Spectator Sports in Aspen over Labor Day
The 46th annual Motherlode Volleyball Classic descends upon Aspen's grassy parks and sand volleyball courts. While Aspen might not seem like a likely location for a beach volleyball tournament, the Motherlode is one of North American's most popular beach volleyball tournaments. The show gets underway on Wednesday with the senior matches and finishes with the professional finals on Monday. This event provides great spectating with multiple food and product vendors headquarted at Koch Park.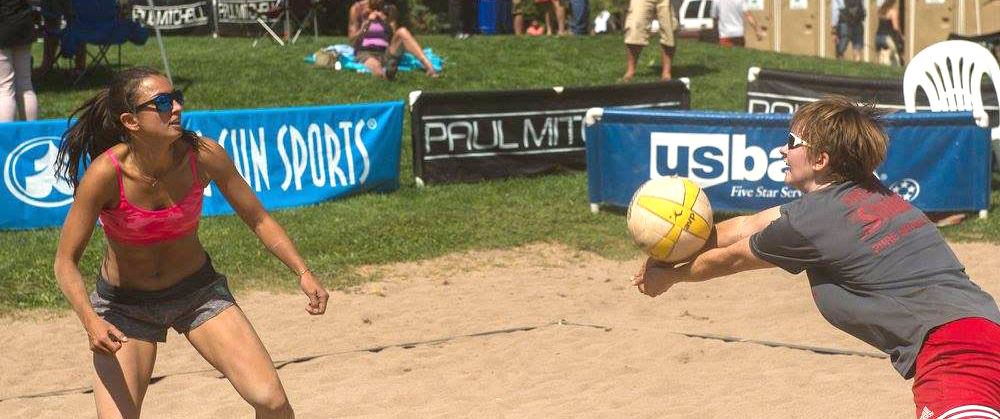 The Grand Traverse has its grand weekend over Labor Day with the 40-mile run from Crested Butte to Aspen on Saturday. New this year, mountain bikers take over the course with a 40-mile mountain bike race from Aspen to Crested Butte on Sunday. Competitors often compete in both races making for a grueling weekend. For spectators, the racers love to have a group cheering them into town at either the top of Aspen Mountain as they pass through the final aid station or at Ajax Park as the cross the finish line. The bikers start at the base of Lift 1A at 7 a.m. the following morning and appreciate a good send off as well.
Outdoor Activities to Enjoy over Labor Day
With the leaves starting to turn their famous golden hue, September is a perfect time for hiking. Depending on past summer's weather, the seasonal shift may start earlier or later. Colors first start to change at higher elevations, so it's possible to find golden groves somewhere in the area. Over Labor Day, we send our guests toward hikes up Independence Pass, including Lost Man, the Grottos, and trails around Lincoln Creek..

The Aspen Mountain Gondola is still operating with its summer schedule during Labor Day. Hikes either up the front side of Aspen Mountain or once you get to the top and head out Richmond Ridge are both colorful options. The Maroon Bells offer some of the most stunning views anywhere in the world, and fall is their highlight. The trails in the Maroon Bells Wilderness offer everything from easy to strenuous hiking, but you can always just sit on a bench and take in the sights in stillness and silence.
Road biking is also glorious in the fall. The ride to the Pine Creek Cookhouse up Castle Creek Road is one of the prettiest rides in the valley any time of the year, but fall again is where it shines. The ride up to the small town of Lenado also offers great sights with a less strenuous ride.
Are you inspired to visit Aspen over Labor Day? Start planning your trip by searching our Aspen vacation rentals online. Or get unit recommendations from our Reservations Specialists by filling out a brief form.