Ski and Snowboard Equipment Rental Delivery
Skip the hectic rental process and get fitted in the comfort (and safety) of your condo.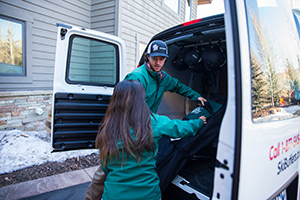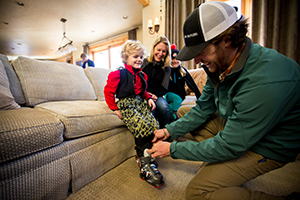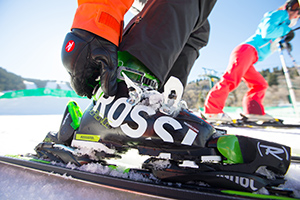 Our partner, Ski Butlers, delivers top-quality ski and snowboard equipment through the simplest and most convenient processes, all while keeping you and your family safe with their COVID-19 protocols. After trying Ski Butlers' service, you will never want to stand in a crowded ski shop again.
Delivery: Ski Butlers will deliver your equipment rentals directly to our accommodates. They bring extra boots for a guaranteed perfect fit.
Support: Ski Butlers will meet you to switch out any equipment you like throughout your rental period. Simply give them a call, and they'll meet you within 45 minutes.
Pick-up: On your final rental day, Ski Butlers will come to your accommodations to pick up all your rental equipment. You do not need to be present for the pick-up.
Safety: Team members will be wearing gloves and masks at all times and will be disinfecting the shop, equipment, and delivery vehicles each morning, afternoon, and evening. Customers will have the options for zero or limited-touch boot fittings.