Posted: 9 Mar 2020
Frias Properties has provided Aspen visitors with short-term rental lodging for decades, but when Airbnb launched in 2008, we saw a shift in the consumer mindset: vacation rentals became a preferred choice of accommodations.
While traditional hotels still draw many Aspen visitors, we posit that private home and condo lodging is the best way to stay in Aspen. Read on to see some of the perks our Aspen vacation rentals provide to our guests.
Live like a local in an Aspen vacation rental
Our vacation rentals are all centrally located in downtown Aspen or at Aspen Highlands, and our guests get a taste of real Aspen life as they come and go from their short-term residence. Just imagine strolling to the Aspen Mountain gondola through picturesque neighborhoods, stopping into specialty shops in preparation for a homemade meal, and experiencing small-town resort living at its best.
Moreover, Aspen is known for our low-key celebrities and high-net-worth residents. It's not uncommon to belly up to a bar beside someone on the Forbes 500 list, and it's even more ordinary to trade "hellos" with famous people in your condo complex.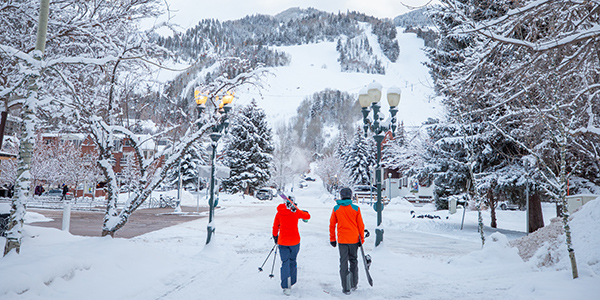 Photo: Aspen Snowmass, Jordan Curet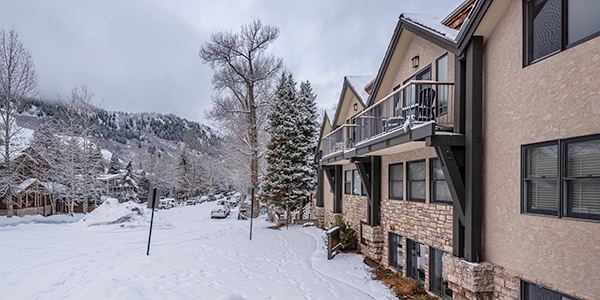 Ute Condominiums in an east Aspen residential neighborhood
Extra space (including a fully functional kitchen)
Did you know that the average hotel room is only 325 square feet? That's not much space to spread out, especially when you consider how much gear you may pack on a ski vacation! Our Aspen condos and homes offer much more space! While each rental features unique decor, they have open living rooms, dining areas, fully equipped kitchens -- even dens or game rooms -- ideal for gathering the whole family for a lively board game or a memorable meal.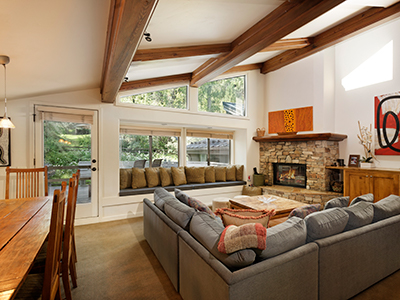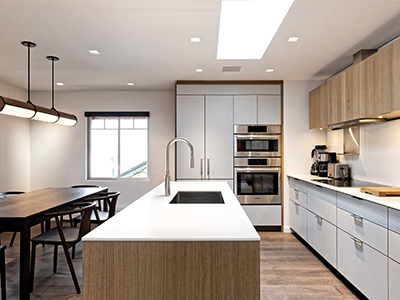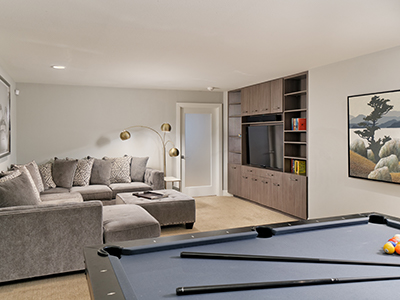 Great value for Aspen accommodations
For those looking for an affordable family ski vacation, a condo or home is the most economical lodging choice. Our Aspen rentals range from efficiency studios to expansive six-bedroom homes, and their various bedding configurations mean the per-person price is typically much less than hotel accommodation for similarly rated lodging.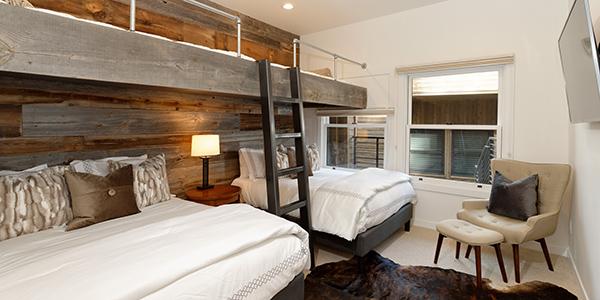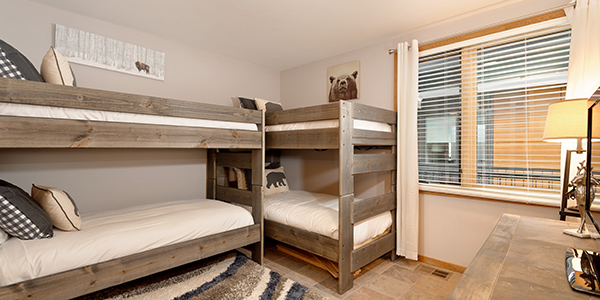 Must-have amenities for an Aspen vacation
You may think that hotels would win in the "amenity" category, but we at Frias Properties offer many similar services, including Aspen Airport transportation, complimentary health club access, concierge services, front desk check-in, 24/7 maintenance support, housekeeping, and free Wi-Fi. In addition, most of our vacation rentals have access to a complex hot tub and pool as well as in-unit washers/dryers.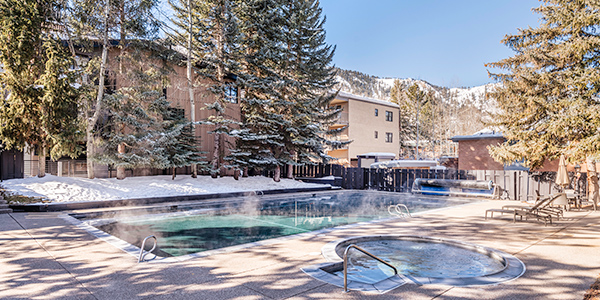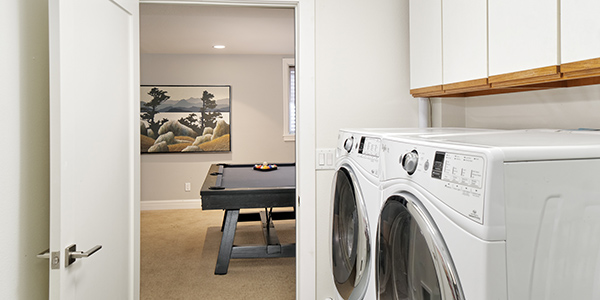 Choose an Aspen vacation rental for your next visit!
If you're ready to experience one of our Aspen condos or homes, browse our selection here. Alternatively, you can contact one of our Aspen-based reservation specialists for a personalized recommendation of where to stay. We hope to host you on your next Aspen vacation!