Posted: 12 Aug 2019
Each summer, we produce various local guides for our guests, and this happy hour/al fresco dining cheat-sheet is a favorite. Please note that is was current for summer 2019, but all the content is updated seasonally. Join us in Aspen, and let us show you the very best of the destination!
With each summer season, our guests are on the hunt for outdoor patios to enjoy al fresco dining and refreshing cocktails. And Aspen restaurants vie for their patronage with food and drink specials as well as laidback ambiance. We've compiled some of our favorite places that offer brunch, lunch, happy hour, and dinner specials during the 2019 summer season.
Download our 2019 Guide here, or read on for an overview of the best places to sit outside and score a deal this summer in Aspen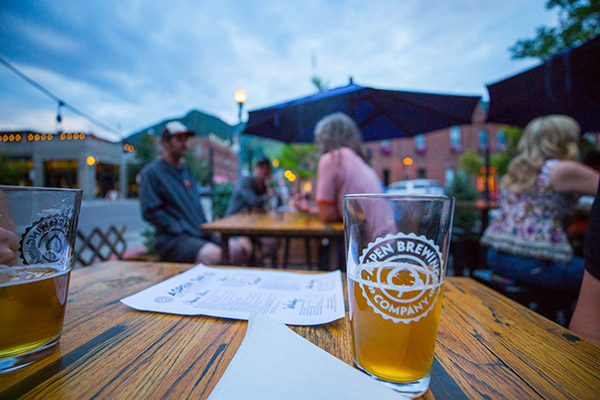 Don't Miss Happy Hour
After a long hike or spending the day biking around the Aspen area, a cold drink is a great way to relax and recuperate. There are several places around town that have exceptionally good happy hours.
If you're looking for something to nibble on while sipping your cool drink, head to Mi Chola, Mezzaluna, or Creperie du Village. Each offer discounted menu items along with specially priced cocktails and discounted beer and wine.
Music Fun
For those looking to take in live music along with a drink, both Ajax Tavern and The Red Onion host bands Thursdays through Sundays. However, if you're more of an evening libations lover, The Red Onion also promotes its late-night happy hour, 10 p.m. - midnight, daily.
Plus, the new French pan-American restaurant Betula, has an in-house DJ in its lounge Thursday - Saturday. The restaurant has a gorgeous patio with great views of Aspen Mountain - perfect for meeting a friend or group for drinks.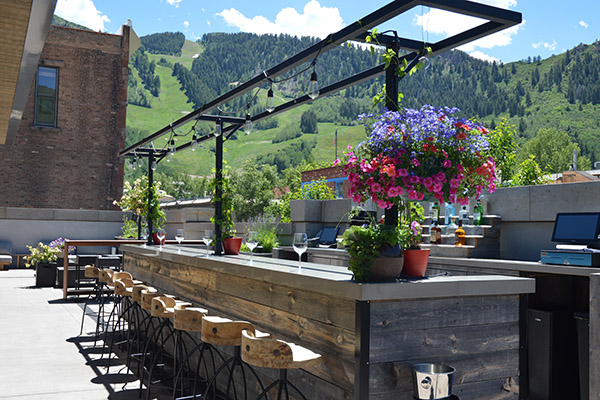 Brunch Specials
Early morning breakfast is not always top-of-mind for those on vacation. So on Saturday and Sunday think about heading to one of the restaurants in town serving brunch.
Scarlett's, located above Bootsy Bellows and the Theory store, offers brunch service 10 a.m. - 3 p.m. on both Saturdays and Sundays. They also have a special $25 special bottomless brunch cocktails. Sit outside on the patio to sip your mimosas and take in the views of Aspen and Red Mountain.
The newly renovated and rebranded Mr. Grey is a good spot for Sunday brunch. Head over anytime 10 a.m. - 5 p.m. and enjoy their brunch-specific menu. If you're in the mood for a livelier brunch, at 1 p.m. the in-house DJ begins spinning in the outdoor lounge.
Inspired to Join Us in Aspen?
As true Aspen locals, we are eager to guide you on your next Aspen vacation. Book a condo, home, or hotel room with Frias Properties, and unlock our expertise and services!