Posted: 23 Jun 2020
This summer, to thank our intrepid Aspen visitors, the Aspen Chamber Resort Association and Frias Properties are excited to provide $50 in Aspen Defy Ordinary Gift Cards to any guest who books four night or more in one of our vacation rentals.
How to use your Aspen Defy Ordinary Gift Cards
At check-in, you will receive two $25 gift cards in your key packet. (If you requested contact-free check-in, your key packet will be delivered to your rental in advance of your arrival.)
Each gift card must be used one time at one location, and they are accepted at businesses between the Aspen Airport Business Center and the City of Aspen. Gift cards are available while supplies last. See the full Terms & Conditions.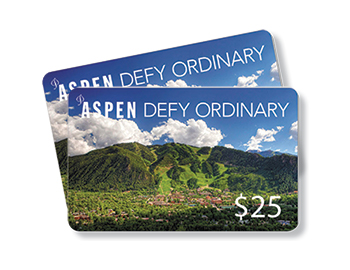 FIVE WAYS TO SPEND YOUR ASPEN DEFY ORDINARY GIFT CARDS
BREAKFAST ON US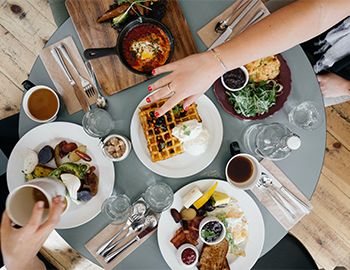 Fuel up for your day of adventure at one of our fabulous Aspen restaurants. With choices ranging from extravagant white-table-cloth, sit-down restaurants to gourmet grab-and-go cafes, Aspen has many choices for the most important meal of the day. This summer, patios have expanded with many spilling out onto streets and allowing for more seating and appropriate spacing between tables. VIEW OUR ASPEN RESTAURANT GUIDE >>
ASPEN MOUNTAIN & SNOWMASS GONDOLA PASSES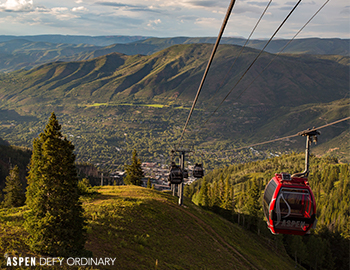 See the view from the top! A trip to Aspen isn't complete without a ride to the top of the mountain. Aspen Mountain and Snowmass gondolas run during summer months, and each mountain has great attractions and activities at the top. Have lunch at the Sundeck and play a round of Frisbee golf on Aspen Mountain. Check out the Lost Forest adventure zone and grab a bite at Elk Camp atop Snowmass. LEARN MORE ABOUT SUMMER GONDOLA PASSES >>
There is a lot of ground to cover when exploring Aspen, so we recommend renting a bike! Whether you're cruising through the West End to admire Victorian architecture or powering up to the Maroon Bells, a two-wheeled adventure is the perfect way to spend a day in Aspen. And if you're into the sightseeing but not the leg-burn, rent an eBike! LEARN MORE ABOUT ASPEN BIKING >>
GET WET ON ASPEN'S RIVERS
While you might not think of Aspen as a water-centric destination, our rivers, streams, and lakes are the perfect venues for summer adventures. From class-IV whitewate rafting to serene SUP-ing on Stillwater sections of the Roaring Fork River, Aspen offers many ways to get wet. LEARN MORE ABOUT ASPEN WATER ADVENTURES >>
LEARN ABOUT ASPEN'S HISTORY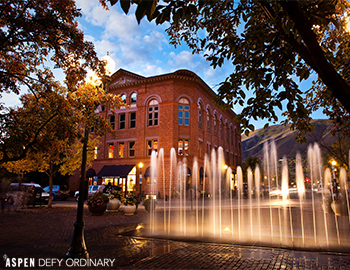 Aspen Historical Society leads outdoor tours of Aspen's historical sites. Join a West End Walking Tour to learn about Victorian architecture, or cruise through downtown to hear stories about buildings on every corner. LEARN MORE ABOUT ASPEN HISTORY TOURS >>