Posted: 29 May 2018
Electronic bikes, or e-bikes, are a relatively new phenomenon sweeping the cycling world, and Aspen is at the forefront. E-bike riders receive a pedal assist from an electronic motor that kicks in relative to the effort and force the rider is exerting. While the local government is still grappling with exact locales where e-bikes can be used, we are excited to share some ideas about why our guests will enjoy e-bikes on some of Aspen's trails and scenic roads.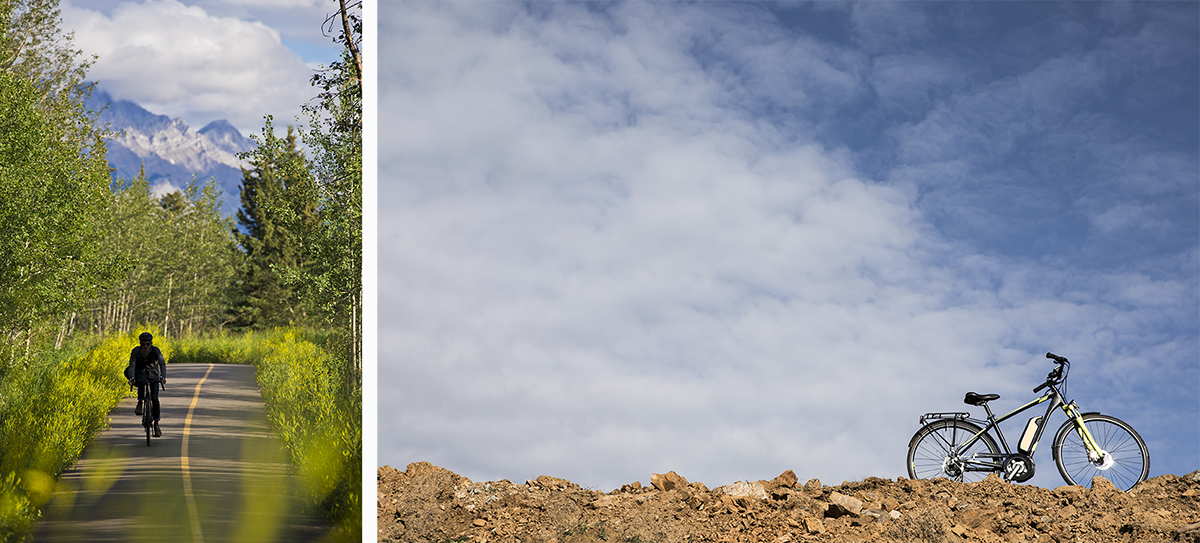 E-bikes can level the playing field
E-bikes can be a great way for friends with different riding abilities to ride together, as they can help level the playing field. Stronger riders won't be held back when riding with an experienced rider on a hilly route with significant elevation gain like Castle Creek Road to Ashcroft or Maroon Creek Road to the Maroon Bells.
E-bikes help Aspen visitors adjust to the altitude
When it comes to cycling, Aspen provides many options, but most rides can't be completed "off the couch." Our visitors coming from sea level experience a substantial acclamatization period, and an e-bike can help ease the transition from flat-land to our 7,800-foot base elevation. For visitors aiming to summit Independence Pass, which tops out at 12,095 feet, using an e-bike makes this an achievable ride. And after a few days, ambitious cyclists can ditch the pedal assist for to see if their legs and lungs can meet the true challenge.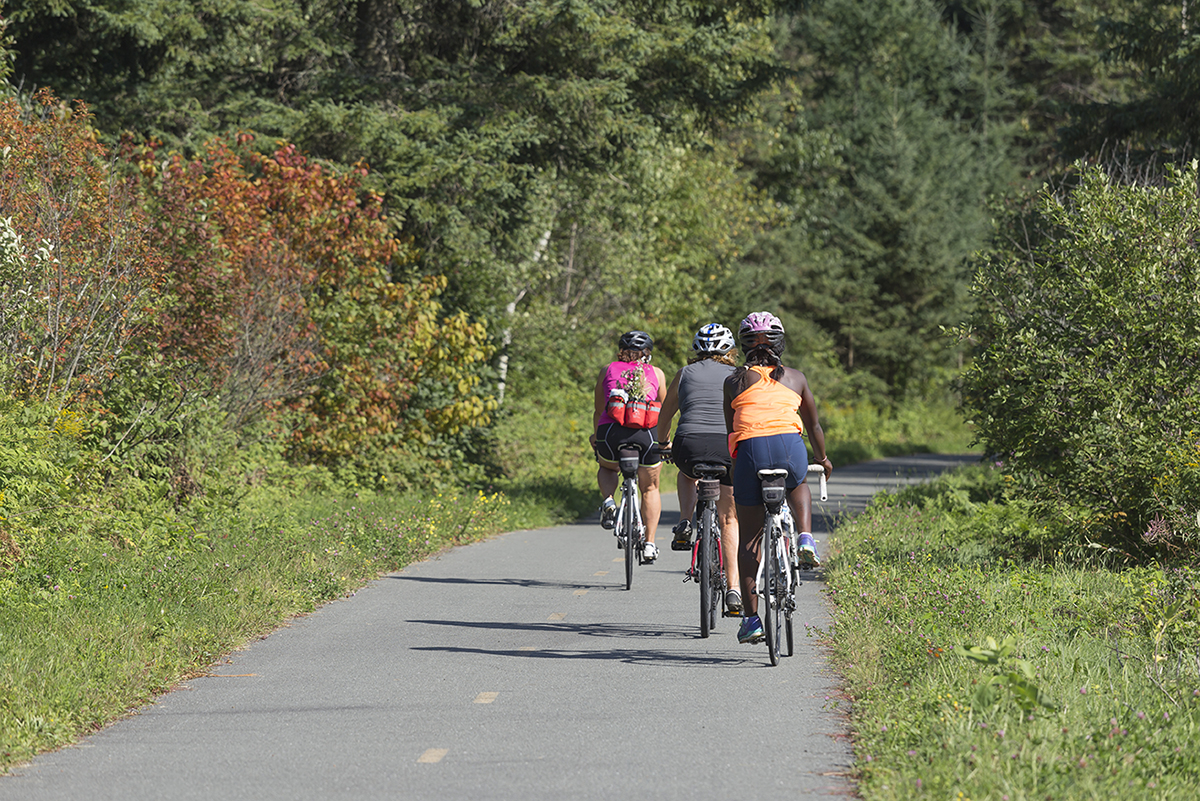 E-bikes let Aspen visitors cover more ground
Aspen has no shortage of sights that are best accessed by bike, and our guests can cover much more ground on pedal assisted excursions. We recommend riding down the Rio Grande Trail to the Woody Creek Tavern, a former hangout of Hunter S. Thompson. It's an easy ride down, but the gentle grade becomes arduous on the way back (especially after a few of the Tavern's famous margaritas). An e-bike turns a tough return trip into a fun cruise past some beautiful sights along the Roaring Fork River. Likewise, our guests can ride from Aspen to the Maroon Bells, Ashcroft Ghost Town, and even all the way to Snowmass along a dedicated bike path.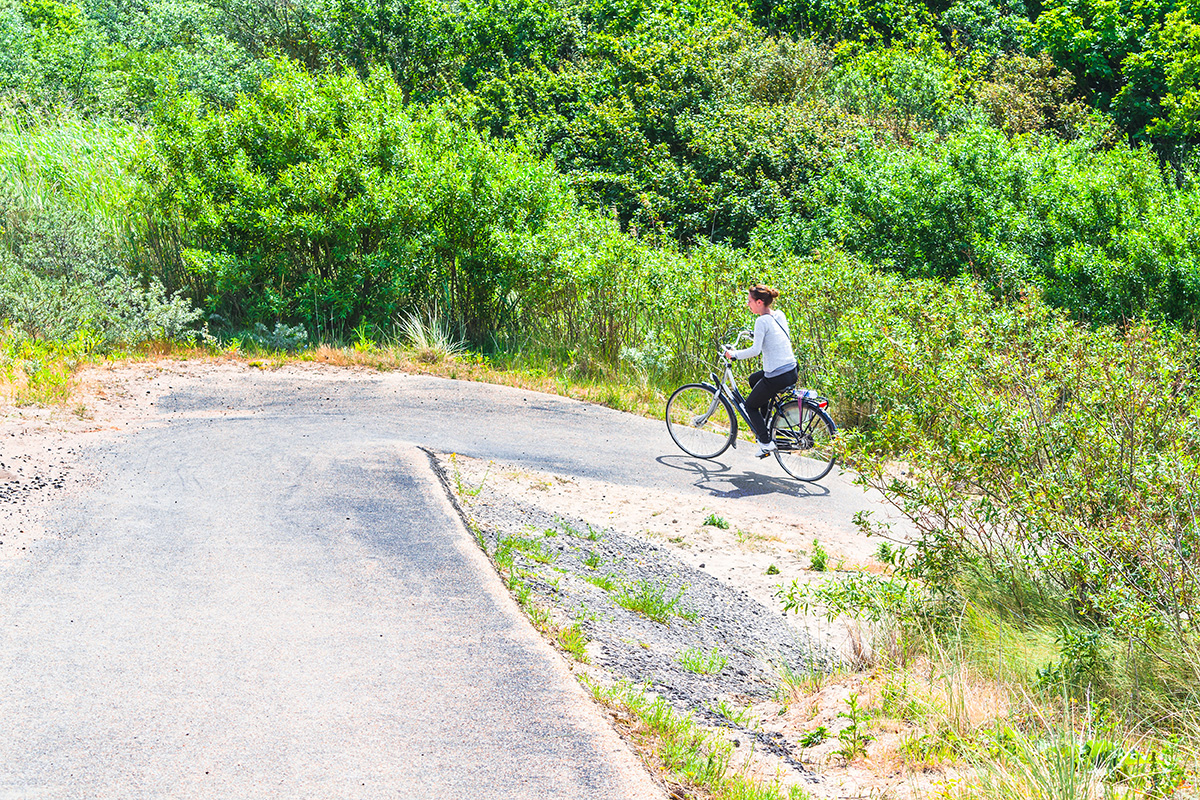 Where to rent e-bikes in Aspen
Aspen Velo and Aspen Bike offer Class 1 e-bike rentals. Aspen Velo rents models from Swiss-designed Stormer and German-designed Hai-Bikes, while Aspen Bike rents a Specialized model.
Know the rules of the road (and trails) in Aspen
E-bikes are allowed on the Rio Grande, Owl Creek, Brush Creek, Crystal, Aspen Mass, Basalt Old Snowmass, Emma, Lazy Glen, and East of Aspen trails after the county repealed a nine-month moratorium. With this new ordinance, e-bikes are still be prohibited on single-track trails. E-bike riders must comply with a 20-mile-per-hour speed limit. Local e-bike outfitters will have the most up-to-date information on regulations, so check with our trusted partners when you rent your equipment!
Are you inspired to hit Aspen trails with some extra oomf this summer? Book your Aspen vacation rental with Frias Properties today. Start by browsing our live inventory online, or get recommendations from our Aspen-based reservations specialists.