Posted: 13 Jun 2018
Locals and visitors alike look forward to the Aspen Saturday Market every summer. It not only marks the beginning of the season, but also the arrival of the freshest local produce to Aspen.
While many refer to it a farmers' market (which it is), there is more than just fruits and vegetables. Local artisans come with handmade pieces, including beautifully designed town bikes, hand-carved salad bowls, watercolor paintings, jewelry, and more. On any given Saturday, one might walk away with fresh carrots, smoked tamales, juicy apples, a new straw hat, and kettle corn.
You'll only find vendors with Colorado-made, grown, and produced products at the Saturday Market.
Additionally, the Aspen Animal Shelter commandeers a corner to show off their adoptable puppies and older dogs, and those seeking existential encouragement can find astrology and tarot readings. Plus, volunteers from both political parties are often in attendance to register voters.
Aspen Shakti does yoga demos and alchemy spa energy readings. Musicians are often set up to serenade the crowds. And the Red Brick Center for the Arts sets up kids crafts to entertain little ones.
It's much more than a market - it's a community get-together. Meet locals and visitors and learn about some of the best products in the Valley - making it a great time for the whole family!
If you're feeling overwhelmed just reading this description, here are some quick tips to navigate the Aspen Saturday Market like a local pro.
Take your time! Grab a coffee at a local shop or market vendor, and do a lap to see what's on offer that day. Once you have a lay of the land, pick up your essentials (and extras)!
Wrap around. The market is set up in a horseshoe shape, so start at one end and finish at the other.
Arrive early for the best selection. The market opens at 8:30 a.m., and the early bird gets the best produce.
Or arrive late for the best deals! Some locals tell us they visit the market just before closing at 3 p.m. to score deals on the last-available goods.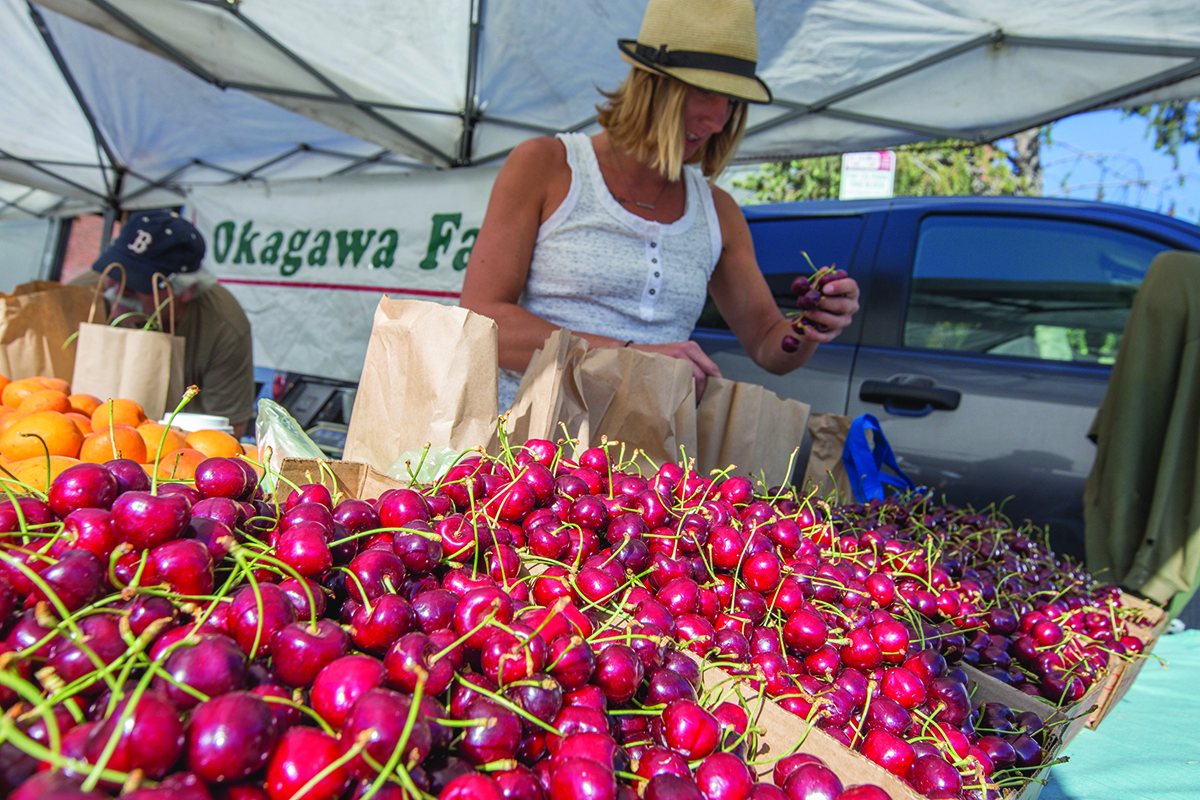 Aspen Saturday Market Details
For a full list of vendors, visit aspen-saturdaymarket.com.
Summer 2019 Dates: June 15 - Oct. 5, 2019
Hours: 8:30 a.m. - 3 p.m.
Location: The market is set up in a U-shape, starting at the corner of Galena and Hopkins, wrapping around to Hunter, and then again back to the intersection of Hyman and Galena.
Spend your Saturday in Aspen! Reserve your Aspen vacation rental with Frias Properties by searching online or contacting our Aspen-based reservations team.