Posted: 5 Aug 2018
You've seen the photos... mountainsides aglow with yellow-gold aspen trees amidst verdant pines under blue skies. It's arguably the most beautiful time of year in the mountains, and Aspen didn't get its name for nothing! This destination has some of the best views of the changing leaves anywhere in the state.
The picturesque scenery is not the only star of this season. Ideal weather, scarce crowds, and limitless options for outdoor adventure make for a great experience. We've outlined our perfect day in Aspen in the fall.
LODGING IN ASPEN IN FALL
The foundation of any good vacation is a great place to stay. For autumn in Aspen, choose a vacation rental with a view of the golden foliage, like a condo at the Chateau Roaring Fork or Chateau Eau Claire, both located on the banks of the Roaring Fork River. Our Shadow Mountain Townhomes offer unique views of downtown Aspen and the surrounding mountains, including Red Mountain that glows gold during fall months.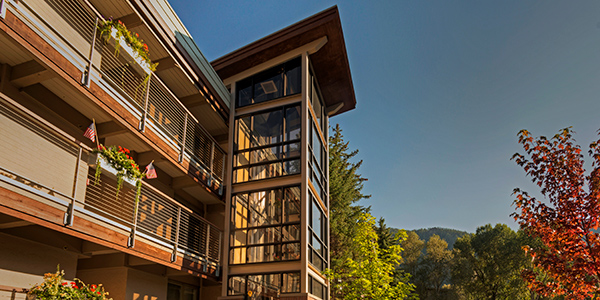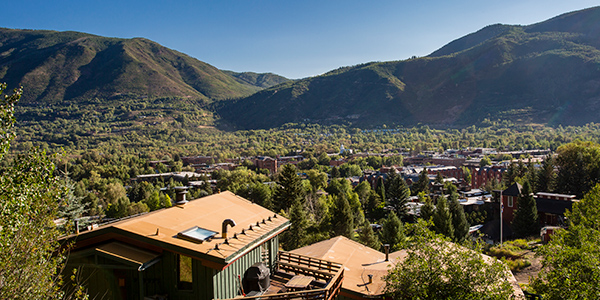 Fall adventures in Aspen
After a hearty breakfast, head to the Blazing Adventures office on Durant Ave to choose your own adventure! One of our favorites during fall months is a Jeeping excursion. This half-day adventure will take you up either Independence Pass, to Gold Hill, or to the tiny town of Lenado. No matter which tour you end up on, you'll see plenty of changing colors, gorgeous vistas, and possibly even a member or two of the local wildlife community.
Once the tour is over and you've had lunch in town, take the free RFTA bus to Snowmass to experience the new Lost Forest Adventure Park. Tucked among the trees and rocks at Elk Camp on Snowmass Mountain, The Lost Forest is a destination for family fun. With ropes courses, an alpine coaster, zip lines, biking trails, climbing walls, disc golf, hiking, fishing, and more, EVERY member of your crew will be able to find something to challenge them, get their adrenaline going, or allow them to be at one with nature.

Dining in Aspen in the Fall
Fall is harvest season in the Roaring Fork Valley and neighboring farm regions. Aspen's world-class restaurants have seasonally rotating menus, and this time of year brings a bounty of produce, meats and cheeses, and other specialities. It's also the season for speciality ciders, stouts, and ales. Nowhere in town will you find a better pairing of locally brewed beers and creative, seasonal changing menus than at Aspen Tap. Created by Duncan Clauss, founder of Aspen Brewing Company, the modern and casual eatery will have football on the TVs, beer flowing like wine, delicious dining, and a patronage of locals and visitors alike.

PLAN YOUR OWN PERFECT FALL GETAWAY IN ASPEN
Start by booking one of our centrally located vacation rentals, which are all available online. If you'd like a recommendation, contact us here.