Posted: 30 Jan 2020
Skiers and snowboarders, much like any other sport, have their own language with terms and phrases many beginners and outsiders struggle to understand. As a ski town, Aspen has integrated much of ski jargon into its everyday language. And, just as learning the fundamentals of skiing is critical to excelling, attempting to grasp the unique ski-speak is part of training and immersing yourself in the sport.
To give you a leg up before you hit the slopes, we've provided a few terms that locals and ski bums use in casual conversation as well as on the hill.
Knowledge is power. And jargon is just fun!
ASPEN SKI GLOSSARY
Apres ski - Aspen's second favorite winter activity, it's the time spent in the bar at the end of the day drinking, swapping stories, and, for some, dancing on tables in ski boots.
Backcountry - Often the most memorable ski days, this is skiing in unmarked, unpatrolled areas outside of a ski resort's boundaries.
The Biscuit - Nickname for Buttermilk Mountain.
Bluebird Day - Denotes a cloudless, blue sky day; perfect for a great day on the slopes!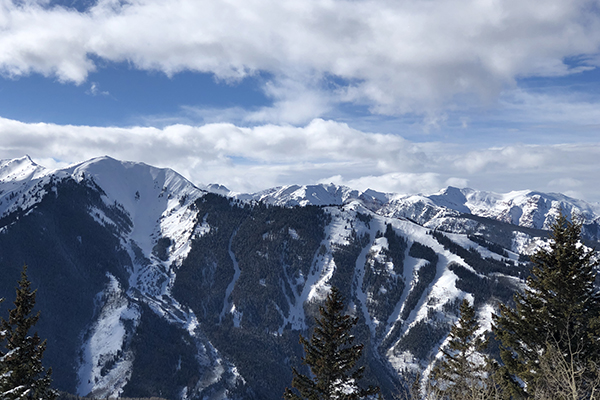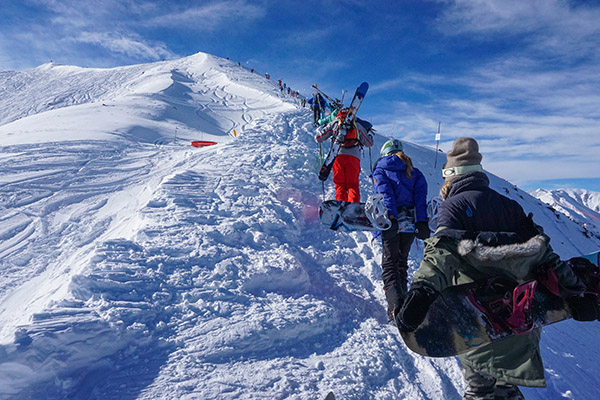 The Bowl - What many locals use to refer to Highland Bowl at the Aspen Highlands ski mountain.
Buff - A key accessory for days with fierce wind and blowing snow that can cover the neck, face, nose, and ears.
Carving - A series of "S"-shaped clean turns using the edges of skis / snowboard. Some call it the ultimate ski technique.
Chatter - The vibration of skis / snowboard when moving at a high speed.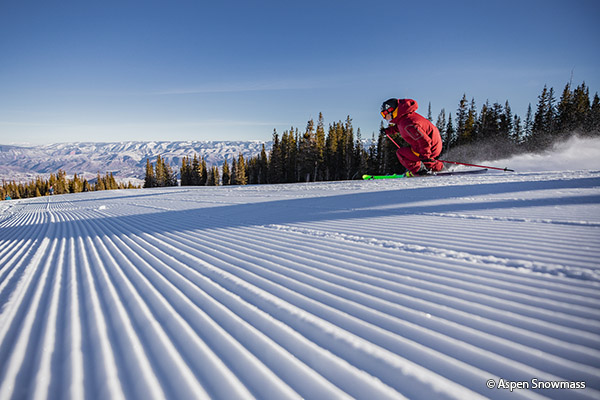 Corduroy - Freshly groomed snow that looks like an ironed pair of corduroy pants when viewed close to the ground.
Dump - A big snowfall / snowstorm of fresh powder.
Face shot - To splash up so much snow while skiing in powder that the snow hits and covers the face of the skier, usually hindering vision for a split second.
Face to six - This means skiing the Face of Bell to the FIS Lift (Lift 6) on Aspen Mountain.
First tracks - Skiing through fresh snow before anyone else and leaving a trail behind you for all to see.
Free refills - This means that it's snowing so hard for so long, that by the time you ride the lift back to the top of a run, your ski tracks are already filled in with new snow. Fresh tracks all day long!
Freestyle - A style of skiing / snowboarding primarily focused on tricks and jumps.
French fries - Skiing with skis parallel to one another. A step up from "pizza."
Freshies - Untracked powder.
Liftie - A ski lift operator.
Noon groom - If you miss the corduroy right after the first chair, no worries! At noon on Snowmass Mountain, there is usually a groomed one or two. Check with ski patrol or online to find out which run(s) will be freshly groomed at noon.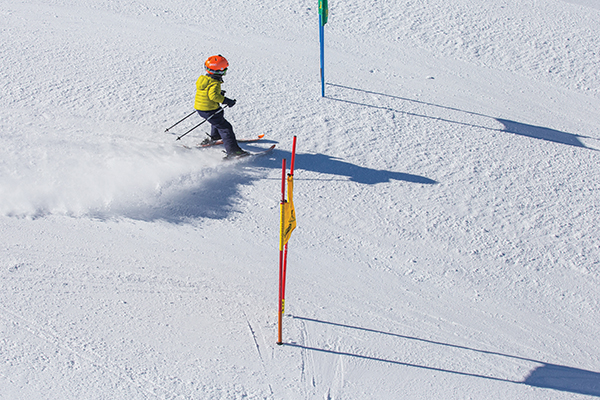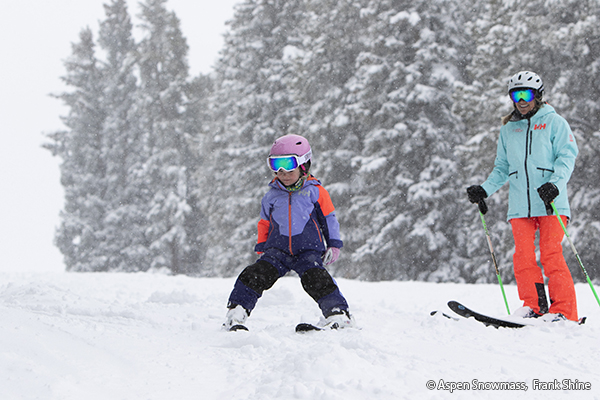 Pizza - A beginner's technique for slowing down on skis. Done by bringing the front tips of a pair of skis together, pushing the tails apart, and applying pressure on the skis' inside edges.
Pow - Powder snow: light, dry, fluffy snow.
Powder panicky - The anxiety to get out on the mountain for first tracks when there is deep powder.
Skinning - Making one's way uphill on skis. Also known as uphill skiing or alpine touring.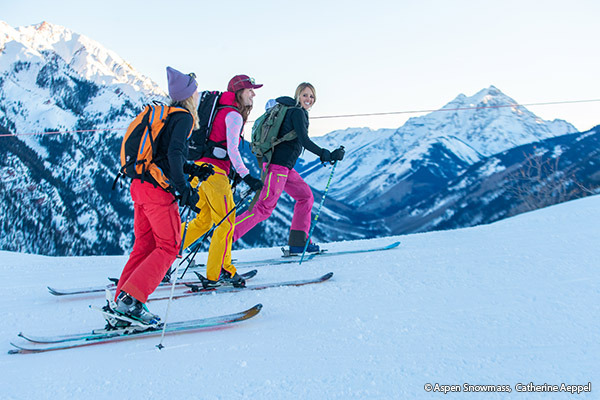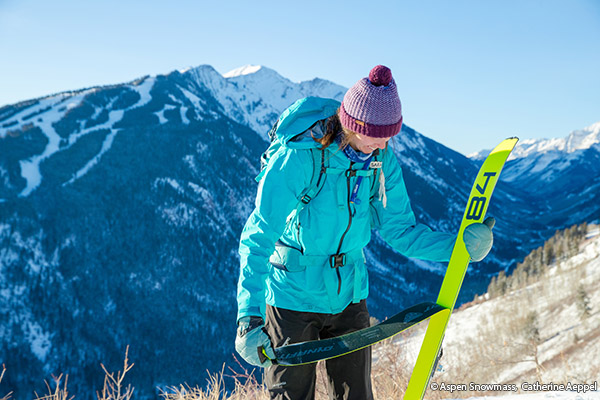 Skins - Adhesive, carpet-like coverings that are affixed to the bottom of the skis to keep uphill skiers from sliding down the mountain upon ascent.
Steeze - A mashup of the words "style" and "ease." It's used to describe effortless elegance on the ski slopes.
White out - When visibility is very poor, usually caused by heavy snow fall, fog, or both.
Wipe out - An unpoetic and sometimes painful fall.
READY TO SEND IT?
Now that you have the base knowledge to speak and understand the language of skiing, you are ready to book your next ski trip to Aspen! Browse our 200+ vacation rentals or contact one our Aspen-based reservations team to learn about your lodging options.
ur lodging options.