Posted: 20 Nov 2019
While Aspen's holiday season is magical on its own, our community organizes festive events and activities to celebrate the 12 days surrounding Christmas, Hanukkah, and New Year's Eve.
Aspen's 2019 holiday celebration is chock-full of events that will excite and delight locals and visitors of all ages, from Santa Claus meet-and-greets and New Year's Eve fireworks to a performance by an SNL comedy duo.
We've compiled a list of our top 10 don't-miss events that are part of the 2019 edition of the 12 Days of Aspen.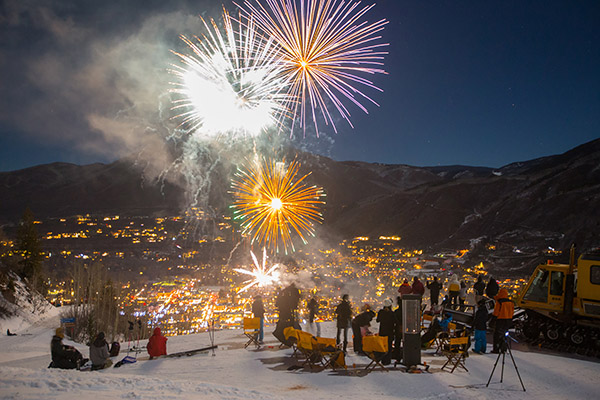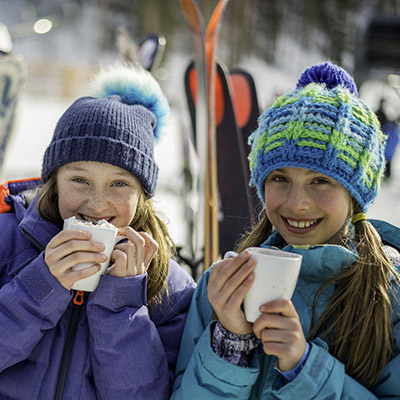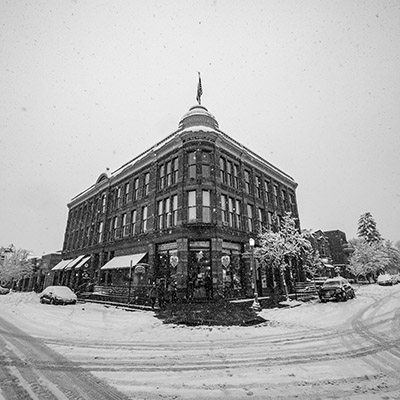 No. 10 WORLD SNOW POLO CHAMPIONSHIP
Dec. 18 - 21, 2019, Rio Grande Park
As one of the world's top snow polo tournaments and only snow polo event in North America, these polo matches are not to be missed. Head to Rio Grande Park and experience the glitz, glamour, and excitement of the matches in front of sellout crowds at the final stop on the World Polo Tour.
No. 9 THE POLAR EXPRESS: THE MOVIE
Dec. 20, 2019 at 5: 30 p.m., Wheeler Opera House - Free to Attend
Co-presented by Aspen Film and the Wheeler Opera House, celebrate the season with this holiday favorite. After a long day out on the slopes, there isn't a better activity for kids than to experience this magical movie starring Tom Hanks.
No. 8 SANTA & MRS. CLAUS VISIT THE HOTEL JEROME
Dec. 21, 2019 at 1 p.m. - 3:30 p.m., Wheeler Room at Hotel Jerome - Free to Attend
Head over to the Hotel Jerome on Main St. to meet Santa and Mrs. Claus. Get your picture taken and let Santa know what's on your wish list for Christmas!
No. 7 A JAZZY CHRISTMAS EVE
Dec. 24, 2019, Aspen Chapel - Free to Attend
Join the Aspen community at the multi-denominational Aspen Chapel for one of three of their Christmas Eve services, each led by Nicholas Vesey.
4 p.m.: Children's Christmas Eve Service - Features the children's choir along with acting, narration, and sing-along to traditional holiday music.
6 p.m.: Enjoy a Jazz-inspired Christmas Eve service featuring vocalist Josephina Cattaneo and trumpet and keyboard by Tim Fox.
8 p.m.: Experience the traditional Christmas Eve Mass with communion and jazz musicians Josefina Cattaneo and Tim fox.
No. 6 ABBA MANIA
Dec. 25, 2019 at 6:30 p.m., Wheeler Opera House - Tickets Required
Relive the days when ABBA ruled the radio waves when you see the number one touring ABBA experience. Come dressed in your best platforms and flare pants to sing and dance along to all the ABBA favorites, like "Mamma Mia," "Dancing Queen," and "Super Trouper"!
No. 5 FAMILY BIRD OF PREY APRES
Dec. 26, 2019, 3 p.m. - 5 p.m., ACES' Hallam Lake location - Free to Attend
Stroll to the Hallam Lake visitor center for winter-themed crafts for children and a Birds of Prey program by ACES' resident naturalists. Along with the program and crafts, there will be warm drinks and s'mores by the fire. While there, explore the Hallam Lake nature preserve.
No. 4 ASPEN LAUGH FESTIVAL PRESENTS: BEST OF SNL, FEATURING ALEX MOFFAT AND MIKEY DAY
Dec. 27, 2019 at 7:30 p.m., Wheeler Opera House - Tickets Required
Enjoy the talents of two current Saturday Night Live comedians, Alex Moffat and Mikey Day, as they entertain, push the envelope, and make you laugh.
No. 2. THE AUDI AJAX CUP BENEFITTING ASPEN VALLEY SKI & SNOWBOARD CLUB
Dec. 30, 2019 at 8:30 a.m. - 6:30 p.m., Aspen Mountain - Free to Attend
Head to the base of Aspen Mountain to watch adrenaline-inducing ski racing as 16 teams, each paired with a professional ski racer, duke it out for the infamous Gorsuch Cup in a dual GS ski race. This is Aspen Valley Ski & Snowboard Club's most impactful fundraiser of the year.
No. 1. FIREWORKS OVER ASPEN MOUNTAIN
Dec. 31, 2019 at 8 p.m. & 12 a.m., Aspen Mountain - Free to Attend
Get ready to bring in the New Year with firework shows at both 8 p.m. and 12 a.m. Stay warm during the fireworks at Wagner Park's bonfire. There is also a DJ that will spin in the park 8 p.m. to 12 a.m.
MORE ASPEN HOLIDAY EVENTS
For more information about each of the events listed above as well as additional goings-on throughout the week, view the full calendar here.
SPEND THE HOLIDAYS IN ASPEN
Have you found the perfect vacation rental for your holiday trip to Aspen? We at Frias Properties can help you book the best condominium or private home for your needs. Contact our Reservations Team or search vacation rentals on FriasProperties.com.