Posted: 21 Sep 2021
Aspen Snowmass is comprised of four very different world-class ski areas: Aspen Mountain, Snowmass, Buttermilk, and Aspen Highlands. If you are an intermediate skier, it's safe to say you can't go wrong skiing at any of them. However, if you are a beginner or expert skier, you might find some of the mountains more appealing than others.
Read on to find out which mountain is perfect for you and everyone else with you on your ski vacation.
Aspen Mountain
Best Known For - Fast (and warm) gondola rides, pancakes at Bonnie's Restaurant, and skiing the mountain that started it all.
Total Acres of Terrain: 675 | Total Runs: 76
Founded in 1946, Aspen Mountain is the original ski area in the Roaring Fork Valley. With runs that funnel straight into the heart of town, it is the most accessible mountain for those staying in downtown Aspen.
It's a breeze getting to the top aboard the Silver Queen Gondola. Once at the 11,212-foot summit, skiers and snowboarders can choose from intermediate, advanced, and expert terrain, which is relatively steep compared to other mountains. Warm up on the well-groomed blue runs that funnel down to the Ajax Express chairlift and The Couch chairlift. Next, head to the expert terrain on Bell Mountain to ski the well-spaced glades on Face of Bell, Back of Bell, and Ridge of Bell. Don't forget about The Dumps, where there is a mix of wide, open extreme terrain and tight, powder-filled trees. And make sure to rip down Ruthie's, the site of many past World Cup races.
Without giving away too many Aspen Mountain secrets, we can assure you that the combination of a fast Gondola and steep terrain makes it easy to maximize the number of vertical feet you are able to ski in a single day.
As you will notice in the stats above there is no beginner terrain on Aspen Mountain. If you are new to skiing, you will likely have a more enjoyable experience at Snowmass or Buttermilk.
Aspen Mountain Don't Miss - Views of Hayden Peak and the Highland Bowl from the Sundeck Restaurant and a visit to one of the many "Shrines" hidden in the trees.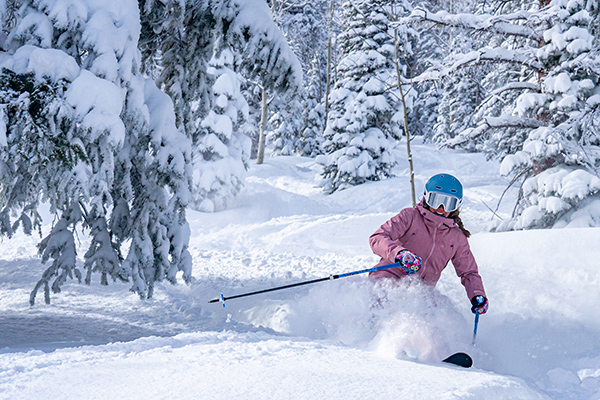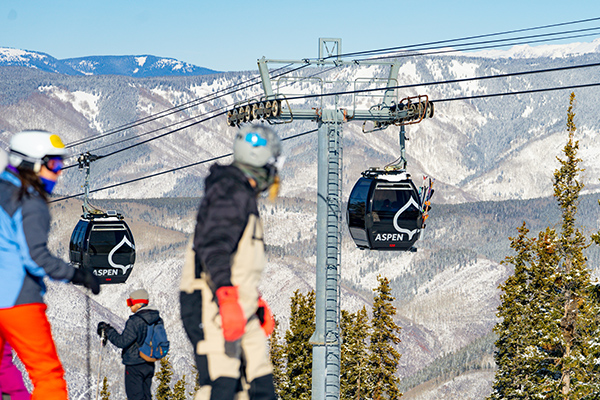 Snowmass
Best Known For - Family-friendly ambiance, sprawling terrain, and having something for everyone.
Total Acres of Terrain: 3,339 | Total Runs: 94
Snowmass might be the most family-friendly ski area in the United States, if not the world. If you are interested in instilling a love of skiing in your children, Snowmass is the place to take them because it naturally makes skiing and snowboarding fun!
Snowmass is packed with smile-evoking terrain. Whether you are a beginner who wants to ride the gondola nicknamed "Skittles" while doing laps on Fanny Hill or an expert more interested in hiking to reach untouched powder lines, Snowmass has a little bit of it all.
The Treehouse Kid's Adventure Center offers ski lessons for kiddos and all sorts of fun activities to participate in when they aren't on the mountain.
Snowmass Don't Miss - Take a lunchtime spin on the Breathtaker Alpine Coaster at the top of the Elk Camp Gondola.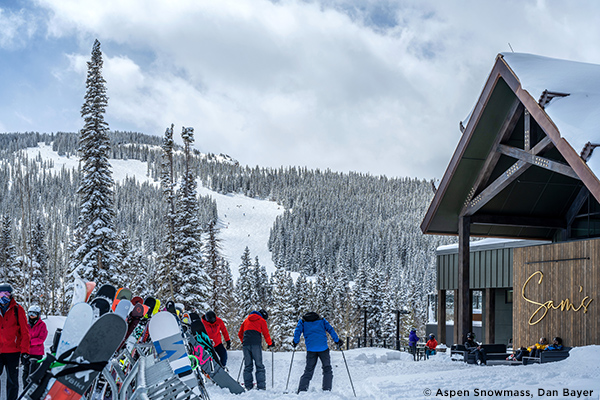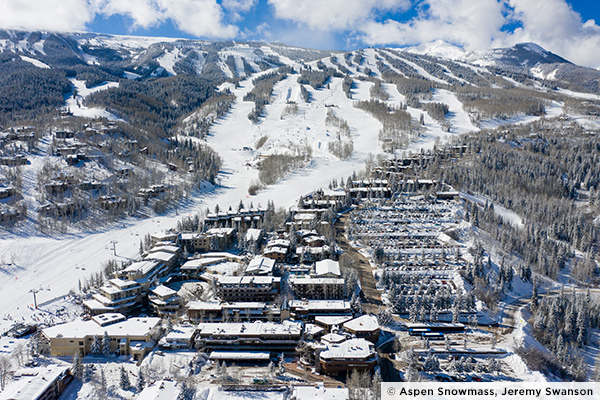 Buttermilk
Best Known For - Beginner friendly terrain, views of the Maroon Bells from the Cliffhouse Restaurant's deck, and the home of ESPN's Winter X Games.
Total Acres of Terrain: 470 | Total Runs: 44
Buttermilk is a beginner's dream come true. Show up any day of the week and you will find yourself surrounded by smiling kids zooming down the gentle rolling runs that cover the mountain.
With parking right next to the slopes, wide-open beginner runs on Panda Peak, and world-class ski instructors, Buttermilk is an approachable mountain for those new to skiing. For more advanced skiers, the Tiehack lift on Buttermilk offers access to challenging terrain that is uncrowded thanks to its location on a beginner-centric mountain.
Buttermilk is also a local favorite when it comes to uphill skiing or skinning. Look for the blaze orange signs marking the uphill route.
Buttermilk Don't Miss - Soaking in the view of the Maroon Bells while eating a delicious lunch on the deck of the Cliffhouse Restaurant.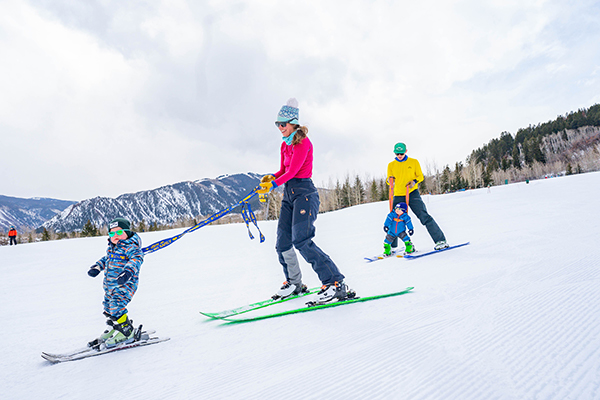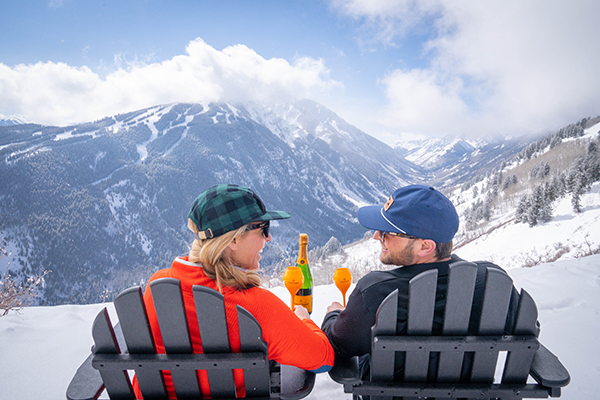 Aspen Highlands
Best Known For - Being the locals' favorite, deep powder in the Highland Bowl, and gourmet dining at Cloud Nine Alpine Bistro.
Total Acres of Terrain: 1,040 | Total Runs: 117
Widely regarded as the favorite mountain of Aspen locals, Aspen Highlands is exceptionally welcoming to locals and visitors alike. Famous for big mountain skiing in the Highland Bowl and the unique alpine dining experience at the Cloud Nine Alpine Bistro, Aspen Highlands offers a skiing experience unlike any other resort in the United States.
A trip up and down the Highland Bowl is a must for any advanced or expert skier visiting Aspen Highlands. The hike up it takes approximately 30-45 minutes, and the run down has the potential to be the best of your life.
Outside of the Highland Bowl, the mountain is covered in long rolling groomers and steep gladed terrain perfect for skiers of all skill levels.
Aspen Highlands Don't Miss - Traditional Swiss Fondue and Raclette at Cloud Nine Bistro.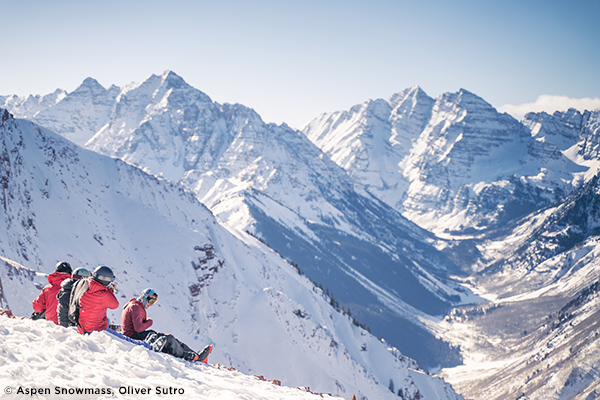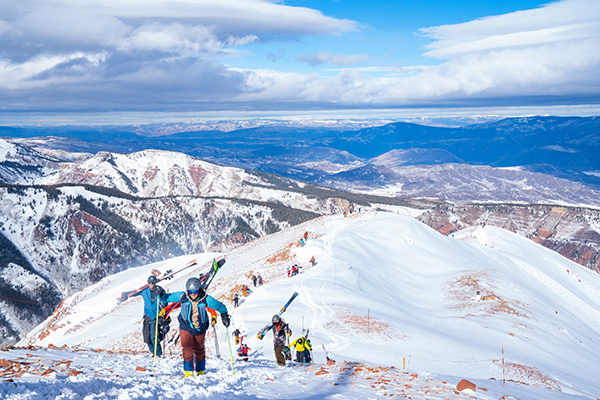 Join us in Aspen Snowmass
Now that you know where to ski in Aspen, it's time to book your trip. Start planning your Aspen vacation by browsing our vast selection of centrally located vacation rentals. Or contact our reservations specialists to get recommendations on where to stay.