8 Aug 2022
Aspen offers peak experiences for adventure seekers, foodies, nature lovers, and culture fans. But what about a tough-to-please set of needy travelers – toddlers?
VIsiting Aspen with toddlers is a treat for the whole family, with many options for outdoor adventures, indoor fun, and stress-free dining. Read on to learn about all the ways to enjoy Aspen with toddlers.
Our concierge can help you prepare! When you book a Frias Properties condo, our concierge can help you reserve pack'n'plays, cribs, high chairs, hiking backpacks, and other essentials for enjoying Aspen with a toddler.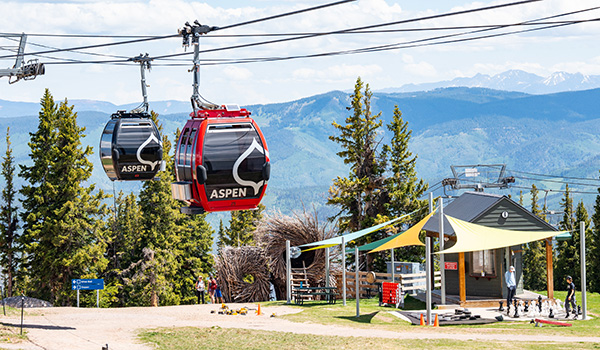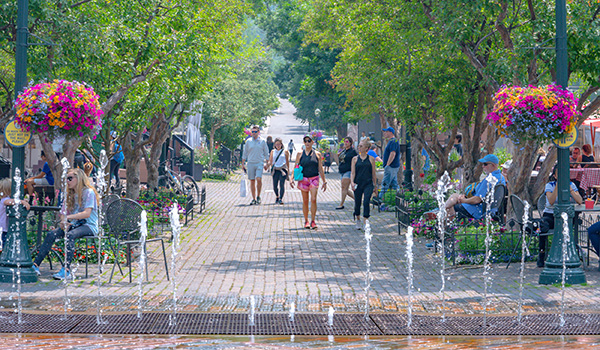 Summer and Fall Activities in Aspen with Toddlers
Outdoor play abounds during summer in fall in Aspen, and finding the perfect recreational zone for toddlers is as easy as strolling downtown. Here are our top recommendations for outdoor activities in Aspen with toddlers:
The Dancing Fountain was created by computing genius Nick DeWolf and sculptor Travis Fulton in 1979, and it still delights visitors of all ages with its completely random pattern of dancing water. Located at the corner of Galena Street and the Hyman Avenue walking mall, this zone is a haven for toddler play in Aspen.
Herron Park is located on the eastern edge of downtown Aspen and offers a great play area for kids ages 1 – 3. They delight in the shallow, gravel-bottomed river, manicured lawn, and toddler swings.
Enjoy the Aspen Recreation Center's pool. There is a zero-entry section with a toddler waterslide and fountain features. Pack their floaties and enjoy the lazy river!
Guests of Frias Properties receive complimentary passes to the Aspen Recreation Center.

Visit "The Beach" at Northstar Nature Preserve. Located on Highway 82, east of Aspen, this beach abuts the still-water section of the Roaring Fork River. Bring some sand toys and enjoy the serenity of nature preserve.
Ride the Aspen Mountain Gondola. Open daily during peak summer months and weekends in the fall, the ride up to the top of Aspen Mountain is a great activity in itself. Once at the top, enjoy easy hiking along Richmond Ridge and a great toddler play area just below the summit. Grab a bit to eat at the Sundeck and snap a family photo with the epic view!
Head out on a hike. Rent a toddler-carrying hiking backpack and explore the trails around Aspen with your tyke in tow. We recommend Smuggler Mountain Road for an uphill exertion, Rio Grande Trail for a flatter stroll, or Weller Lake Trail for a mix of toddler walking and some backpack time.
Visit Snowmass's family-friendly attractions. Just 20 minutes from Aspen and accessible by free bus service, we recommend spending a day in Snowmass with your toddler. From the splash pad at Snowmass Base Village to the Elk Camp Lost Forest attractions, there are many daytime activities for little kids. Plus, the evening events like the Snowmass Rodeo and Thursday Night Concerts are fun for the whole family.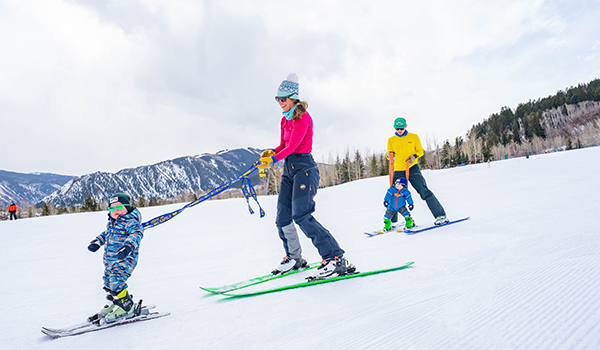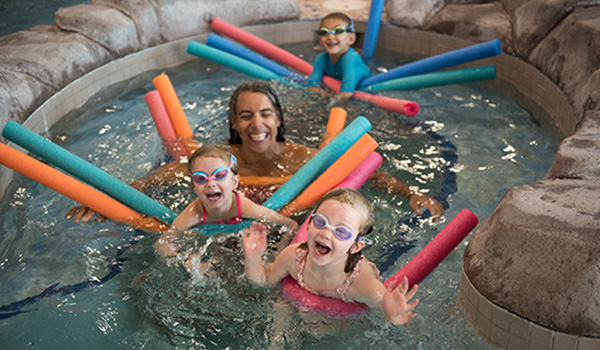 Winter Activities in Aspen with Toddlers
While a winter visit may include some extra layers, there are many ways to enjoy the great outdoors in Aspen with toddlers.
Ski with your toddler! While this activity might be more ceremonial than anything else, parents delight at this right of passage. The Snowmass Skittles lift and Buttermilk's Panda Peak lift are the perfect places to take your toddler for their first foray into skiing.
Sign up for ski school. Aspen Snowmass's Ski & Snowboard Schools have programs for kids starting at 2.5 years old. If your child is younger than 2.5, the Treehouse Kids' Adventure Center offers engaging childcare services in a state-of-the-art facility.
Sled at the Aspen Recreation Center. The sled hill outside the ARC is a great place to find kids and parents delighting in the simple joys of gravity and snow. Buy a sled at the Miner's Building or Carl's Pharmacy and join in the fun!
Head for the hills on a hike. We recommend winter hiking in Aspen with your toddler in tow in a hiking backpack or baby carrier and you outfitted with hiking shoes and stabilizers. Smuggler Mountain Road is known as Aspen's treadmill and offers a well-trodden, wide trail that gets plenty of sun to keep hiking temps comfortable. If you're interested in a more leisurely walk, head for the Rio Grande Trail or stroll through the West End.
Warm up at the Aspen Public Library. Offering scheduled story times and a dedicated children's room, the Aspen Library is a downtown oasis for families with toddlers.
Drop in for Bounce House Play at the Red Brick Recreation Center. This scheduled activity is a great way to work out wiggles with safe play on inflatable bounce houses among other kids of the same age.
Frias Properties guests receive complimentary access to the Red Brick Recreation Center.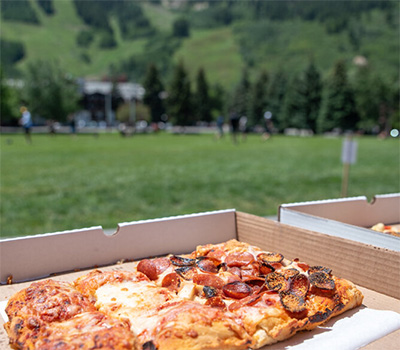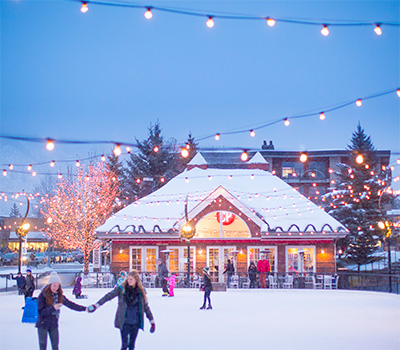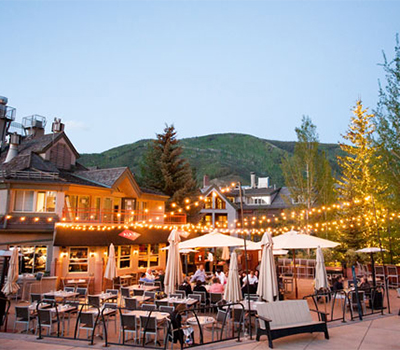 Dining in Aspen with Toddlers
Dining out with toddlers can be an anxiety-inducing experience, but Aspen is a family-friendly destination with many restaurants that cater to kids of all ages. Here are our recommendations for the best Aspen restaurants for dining with toddlers.
Limelight Lounge at the Limelight Hotel in Aspen has live music on select nights during the winter season and has great happy hour specials on hand-tossed pizzas. There are tables and lounge seating, offering a little extra space for the littles to run around.
CP Burger serves gourmet burgers, salads, milkshakes, and other classics from its location adjacent to the Silver Circle Ice Skating Rink. This is a great venue to let the kids run (or slide) around to expend some lunchtime or end-of-the-day energy.
Ajax Tavern has a great patio and lots of space for kids to play during summer months. Adults enjoy elevated American fare, and the kid's menu has crowd-pleasing classics.
Mi Chola is a casual Mexican restaurant with large booth seating that's great for toddlers. Adults enjoy the gourmet entrees, and kids love the quesadillas and other easy menu items.
Brunelleschi's offers gourmet pizza, pasta, and salads, and kids love the make-your-own options with pizzas, mac-and-cheese, and pastas.
Aspen Pie Shop is located right next to Wagner Park, giving kids easy access to a playground and large field to enjoy while you're waiting on gourmet smash burgers and specialty pizzas to be prepared.
Highlands Alehouse is about 10 minutes from downtown Aspen at the base of Aspen Highlands ski area, but in summer months, it's a car-free paradise for kids to run around and burn off energy before enjoying elevated pub fare. Take the free RFTA bus!
Order takeout! One of the best perks of renting a condo with Frias Properties is the ability to dine in. Our favorite family-friendly takeout restaurants include: Meat & Cheese, Mawa's Kitchen, Hickory House, Big Wrap, and Home Team BBQ.
Join us in Aspen!
Now that you're well-versed on the ins and outs of traveling to Aspen with a toddler, start planning your winter or summer getaway. Browse vacation rentals online, or contact our Aspen-based reservations team for personalized recommendations.