16 Apr 2021
Aspen's invigorating summer season is nearly here, and we can't wait to welcome visitors to enjoy our beautiful scenery, thrilling outdoor activities, al fresco dining, world-class events, and small-town charm.
While public health restrictions are loosening, many of our pandemic-travel practices will likely continue this summer. We start summer 2021 with a head-start after a year of seeking out solitude, reserving the best experiences in advance, and maximizing vacation time in Aspen. Read on for our trip-planning tips for summer 2021.
For the most updated safety practices and policies in Aspen, view our COVID-19 Visitor Resources >>
HOW TO ENJOY AN ASPEN SUMMER VACATION IN 2021
Find the Trails Less Traveled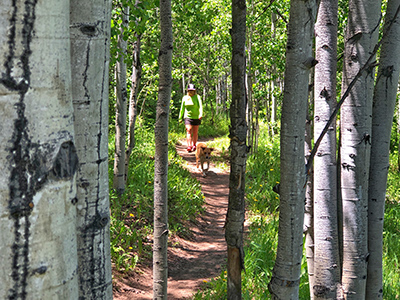 Whether you're hiking, biking, or just cruising through town, it makes sense to seek out space for you and your family. Aspen's most popular attractions like John Denver Park, Maroon Bells Scenic Area, The Grottos, and Northstar Nature Preserve can get very busy, especially on weekends, so aim for off-peak periods like morning or weekdays. And if you are hitting the trails, we recommend many alternative hikes that are equally as spectacular as the well-known favorites in our post, "Alternatives to Classic Aspen Hikes."
Reservations Required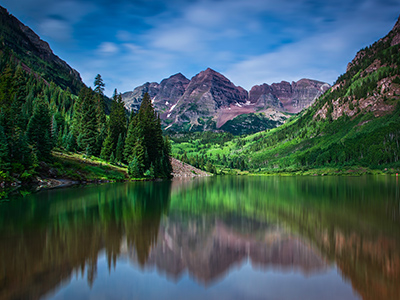 From dining to activities, it has become very important to secure reservations in advance because of capacity restrictions and our visitors' eagerness to get out and experience the best of our destination. Even a parking spot at the Maroon Bells requires a reservation this summer! Luckily our full-service concierge can set up all your Aspen reservations for you, so lean on us all for all your pre-arrival planning!
Al Fresco Dining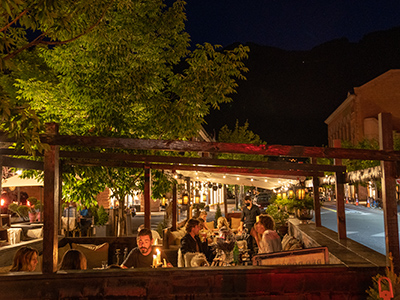 Last summer, restaurants and shops expanded outdoor dining and retail into public right-of-way spaces, and this summer the extra space will stay. A true silver lining of the pandemic, Aspen's array of al fresco dining options is a treat for anyone looking for a sunny spot to eat and drink. We expect some new experiences to surprise and delight us this year, but get inspired with our wrap-up of Aspen's best al fresco dining experiences from 2020.
Aspen Vacation Rentals Rule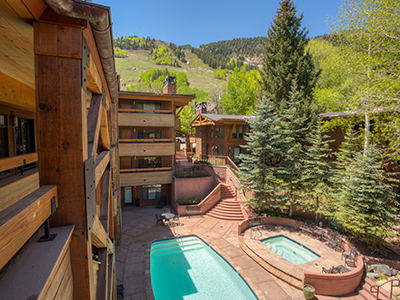 We may be biased, but we think condos and homes win the vacation-rentals-versus-hotels debate, especially as we still navigate safety while traveling. Our condos and homes offer private, exterior entrances and spacious living areas for your pandemic pod to gather. Plus, the full kitchens make dining in a delight, and many of our buildings offer ideal summer amenities like pools and hot tubs. For many more reasons to book a condo instead of a hotel room, read our post, "Advantages of Staying in an Aspen Condo vs. a Hotel."