Posted: 9 May 2018
Summer is nearly here, and our guests can expect some new developments when they book their summer vacation rental with Frias Properties. From the big news - including luxury bedding in all our Aspen condos and townhomes - to the meaningful details like tasteful renovations of some of our favorite units, we're excited to share many updates to our Aspen vacation rentals. Read on to see what's new!
New luxury bedding in our Aspen vacation rentals
At the end of 2017, we upgraded our bedding to high-thread-count French linens, sleek bright white comforters, and luxurious down-alternative pillows. We are in the process of photographing this new bedding in all our vacation rentals, but all our summer guests, whether they're staying in a budget-friendly standard condo or an expansive slopeside residence, can expect luxury bedding in their units*. Learn more about our new bedding here.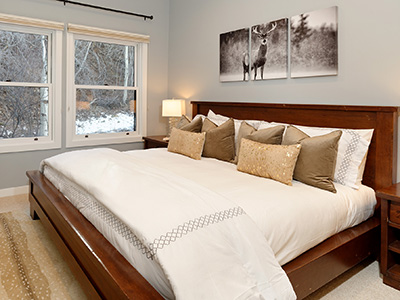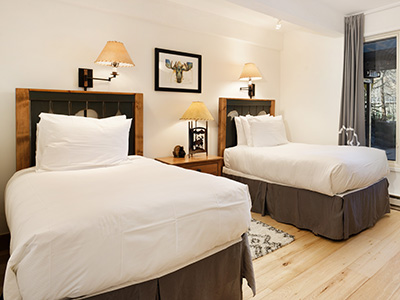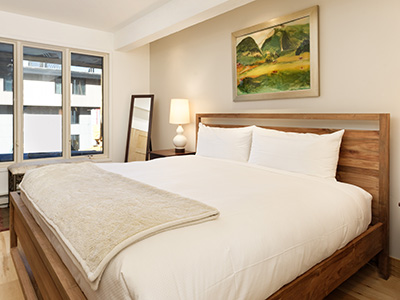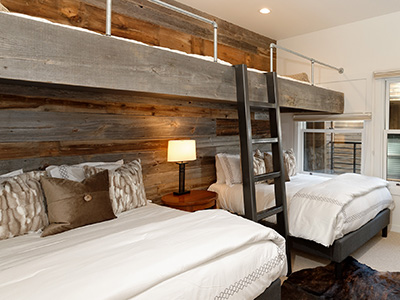 *Independence Square Hotel has not received upgraded bedding yet.
Durant & Fifth Ave. Condominiums guests will love the new pool
These coveted condo complexes have had a lovely outdoor pool and hot tub for decades, and this spring, crews are completely demolishing and resurfacing the pool area. Summer guests can expect an upgraded venue for their apres-adventure dip or soak. Photos coming soon! Learn more about Durant Condos here and Fifth Ave. Condos here.
Independence Square Hotel's renovations are complete
The final piece of the Independence Square's interior renovations was completed just as skiers started to arrive last winter. The full project included a remodel of all the hotel's public spaces, including the Breakfast Room, hallways, gathering spaces, and the lobby.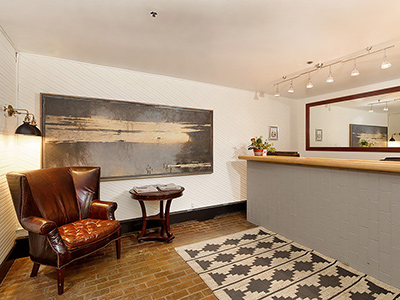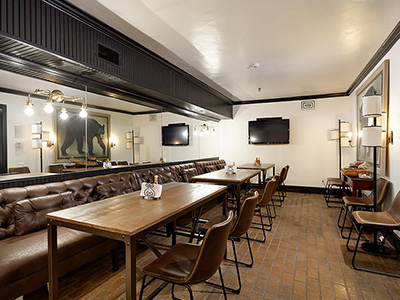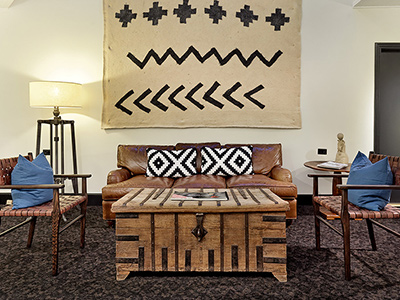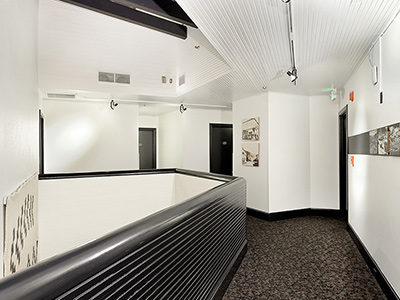 Chateau Roaring Fork has a new exterior
This riverfront complex boasts a sleek, modern exterior, which was completed during winter 2017-18. The new facade allows the building to attractively blend in with its stunning surroundings, and summer guests will certainly enjoy the refreshed deck and patio spaces that overlook the river. Learn more about Chateau Roaring Fork here.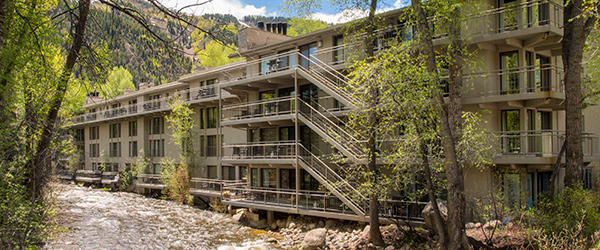 BEFORE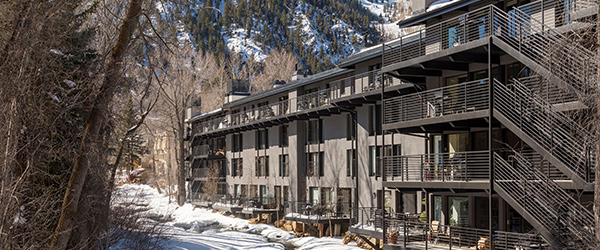 AFTER
Ritz-Carlton Club residences have been renovated
The two- and three-bedroom luxury residences were renovated just in time for the 2017-18 ski season, and the new furniture and window treatments have added updated appeal to the property's timeless luxury. Learn more about Ritz-Carlton Club here.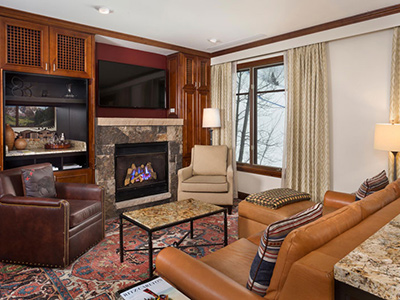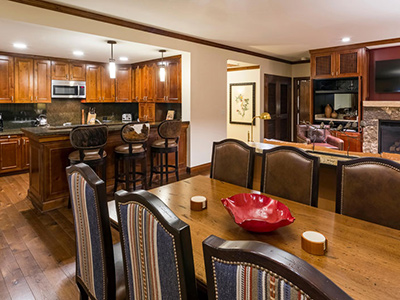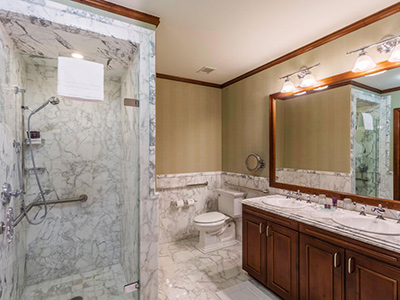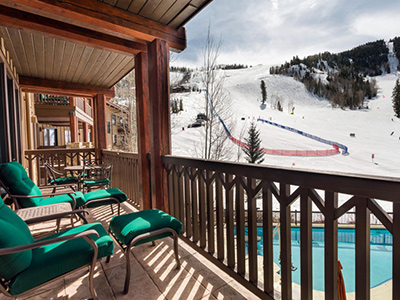 New and Renovated Aspen Vacation Rentals
Shadow Mountain 10 is a new to our collection. This standard two-bedroom, two-bathroom townhouse is nestled into the Lift 1A side of Aspen Mountain. Views from the open living, dining and kitchen area are stunning, and the gas fireplace adds lovely ambiance to the space. The second bedroom has two bunk beds, making this Aspen vacation rental ideal for families seeking a home base for their summer adventures.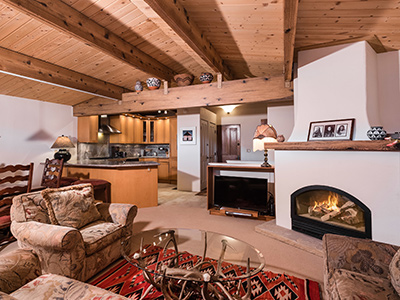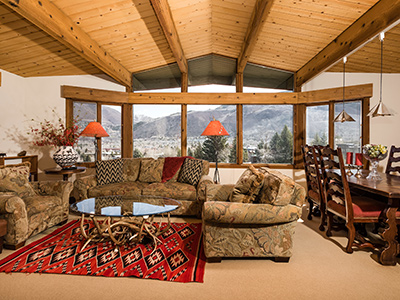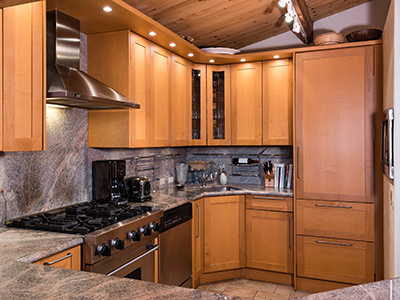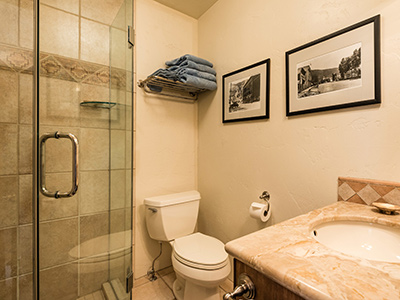 A new deluxe unit at 700 Monarch adds to our selection of centrally located vacation rentals, and with three bedrooms (two with bunk beds), this condo is great for families. This building is located on the west side of Aspen's downtown core, just a few blocks from parks, shops and restaurants.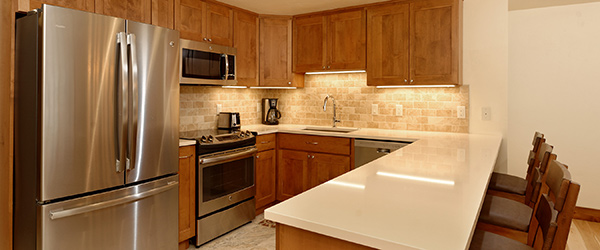 Fifth Avenue 9, a three-bedroom, three-bathroom deluxe townhome, received a simple but impactful renovation that modernized the kitchen-living area and lightened up the bedrooms. Accommodating up to eight guests, this vacation rental is another great choice for families visiting this summer. See before and after photos here.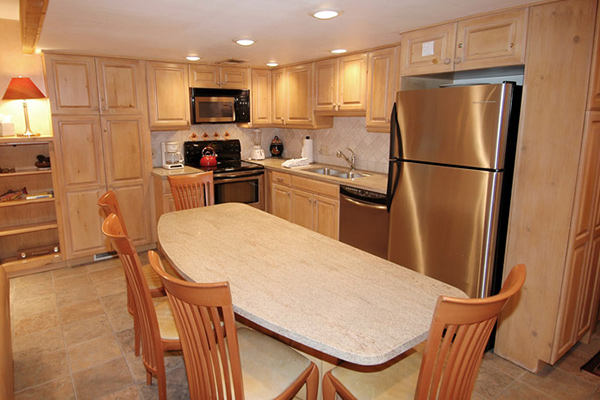 BEFORE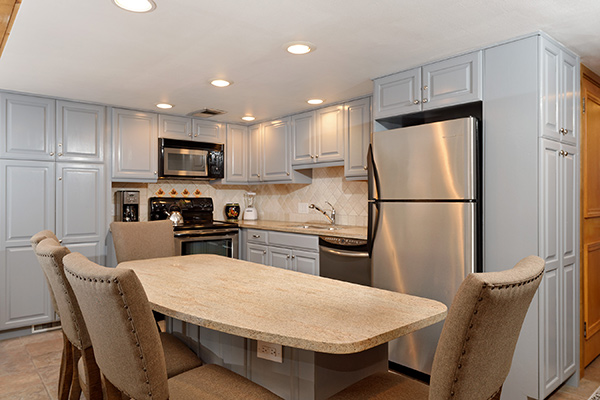 AFTER
Durant Condominiums 5D, a luxury-rated four-bedroom, three-bathroom condo, received a stunning renovation over the winter. The new decor brings a mountain-modern feel to this comfortable vacation rental, and its ideal location just two blocks from the Aspen Mountain gondola maintains its high appeal.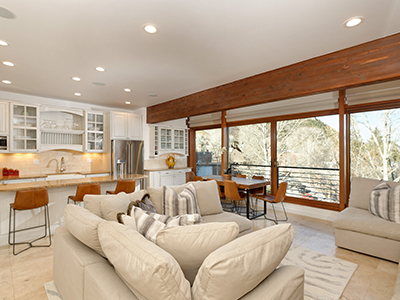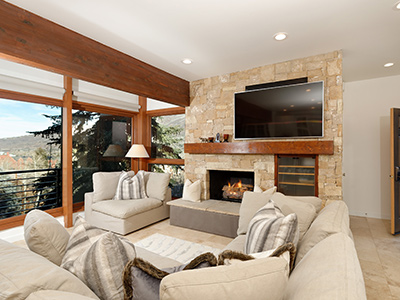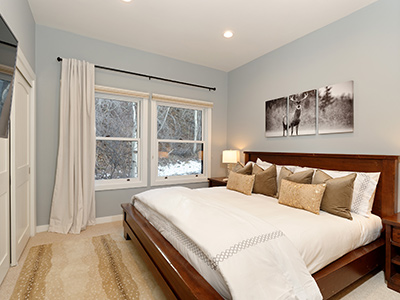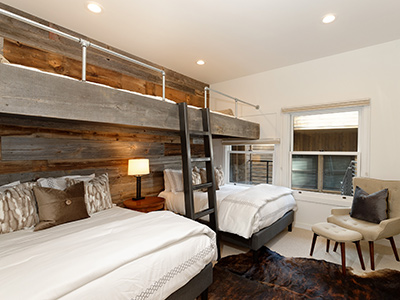 Two of our popular deluxe rooms at the Independence Square Hotel were recently renovated. Unit 310 received a fresh update that further brightened its airy decor. Unit 309 was outfitted with new artwork that complements its warm atmosphere.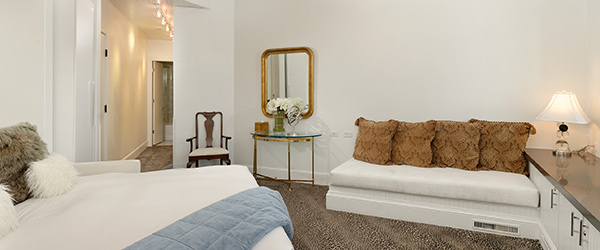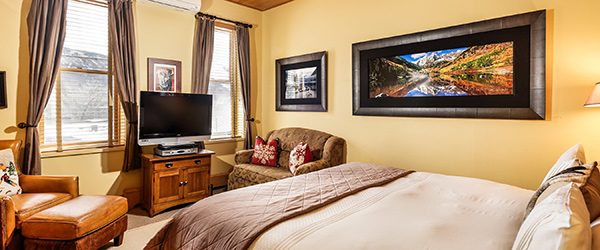 Silverglo 309, one of our most requested units in this building, received all new furniture during the last season. While the expansive master bedroom and bathroom were unchanged, they contribute to this condo's high demand.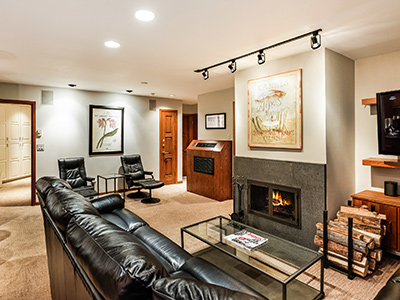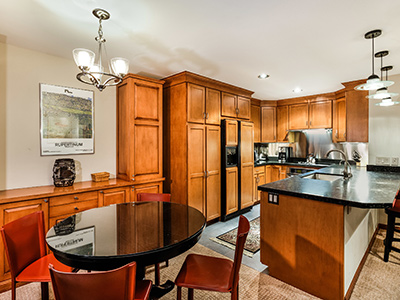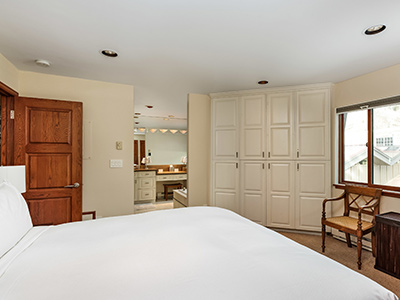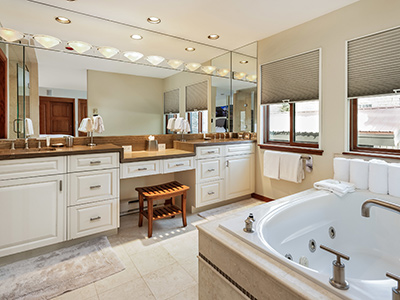 Experience one of our new or renovated Aspen vacation rentals this summer
If something you saw above piqued your interest, book one of our Aspen condos this summer. Browse our complete inventory with live availability online, or request information and let us help you choose the perfect Aspen rental.