Posted: 13 Jul 2018
Updated July 2019
August may be the tail end of Aspen's summer, but there is so much left to do! Here is your guide on things to do in Aspen in August.
Hike in Aspen's High Country
August is a great time to access Aspen's high-alpine hikes. Even after our record snowfall last winter, most of the snow has melted, and river crossings are lower. Hopefully your summer fitness regimen has prepared you to tackle some of Aspen's bucket-list hikes, whether it's the Lost Man Loop or a Fourteener (a peak higher than 14,000 feet). See our Aspen hiking guide for more ideas.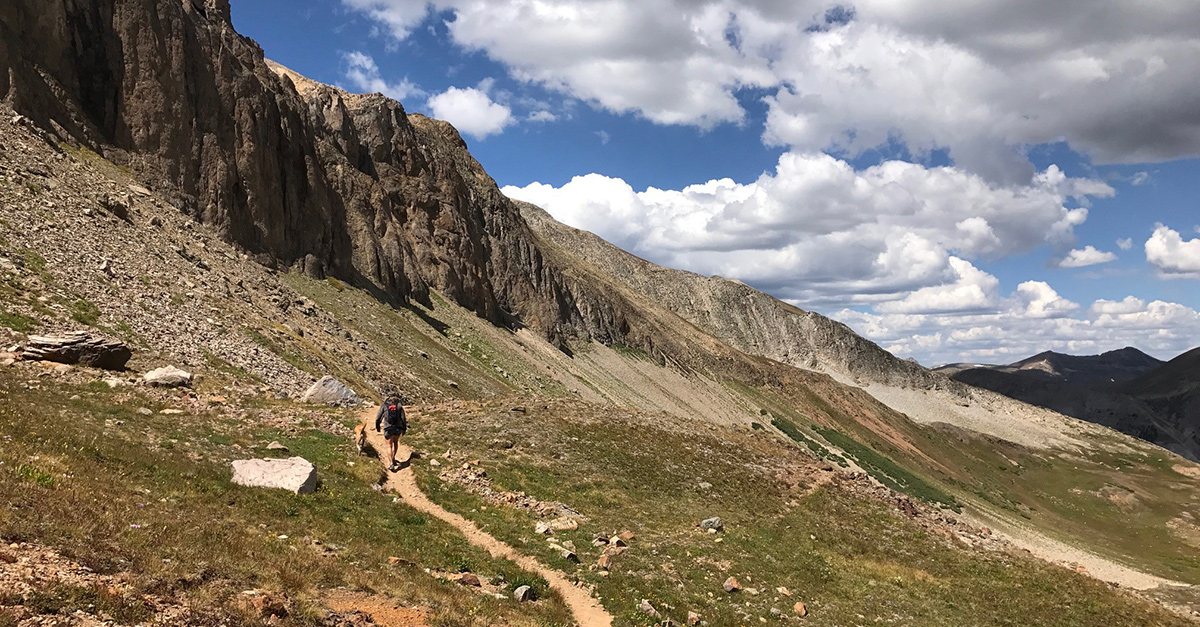 Enjoy Aspen's Art Scene
While Aspen's art scene is happening year-round, the art world descends upon our destination during summer months. Two major events (Art Aspen and Art Crush) shift between July and August, depending on the year.
If you don't catch one of these splashy galas, Aspen's art galleries are always open and welcoming. We recommend popping into any of the galleries that around town; many of our guests enjoy this as an afternoon activity.
The annual Anderson Ranch Art Auction is scheduled for Aug. 3, 2019 and is a good time for all ages. Held at the historic ranch, over 200 works of art at all prices can be viewed and purchased via live and silent auctions. Also enjoy live music, children's activities, and a great picnic lunch.
For lovers of the cinematic arts, Aspen's Mountain Film Festival is also slated for late Aug. 21-25, 2019. The year's festival will span five days and include over 35 films. With a deep dive into topics like community, mental health, adventure and experience, there is sure to be films of interest to all.
Ride Classic Road-Biking Routes
Aspen road-biking is world-renowned with the best cyclists flocking to our mountains to train and live. Aspen classic road rides offer excellent paved surfaces, stunning scenery and low traffic, especially the roads to Ashcroft and the Maroon Bells. For more information, read about our top four iconic Aspen road biking rides here.
Downhill Mountain Bike at Snowmass
Snowmass Bike Park goes off in August, and the lift-accessed downhill course has 3,000 vertical feet of trails for every level. Rent equipment and sign up for clinics at the base of Elk Camp. Tuesday nights the downhill course is open late so bikers can take advantage of the Roaring Fork Valley's summer weather and late sunsets.
Or check out some of the events during the Snowmass Bike Festival in August:
Snowmass Bike Park Race Series | Aug. 13, 2019
The last night of the Bike Park Race Series kicks off the week-long Bike Festival. Both local and visiting riders take on a different course each week at the Snowmass Bike Park. The course for Aug. 13 (stage 6) will be announced that morning. More info >>>
Power of Four Mountain Bike Race | Aug. 17, 2019
This annual endurance race is a 25-mile loop that starts and finished in Snowmass. Elite and recreational racers take to the trails - testing their skills and limits - as they compete for a purse. This year's race will utilize some of the best single-track routes in the Roaring Fork Valley. More info >>>
Big Mountain Enduro | Aug. 17-18, 2019
Aspen Snowmass hosts the finals of this series over two days. Watch the pros (and some aggressive amateurs) tackle expert mountain biking trails on Aspen Mountain and Snowmass. More info >>>
VIDA MTB Series Women's Skills Clinic | Aug. 17-18, 2019
This women's-only experience includes personalized, small-group mountain biking instruction led by skilled and enthusiastic coaches and staff. More info >>>
Local tip: Check out the new Lost Forest adventure zone at Elk Camp while you are in Snowmass. With a ropes course, alpine coaster, fishing pond, and much more, the Lost Forest is sure to be a hit with the whole family.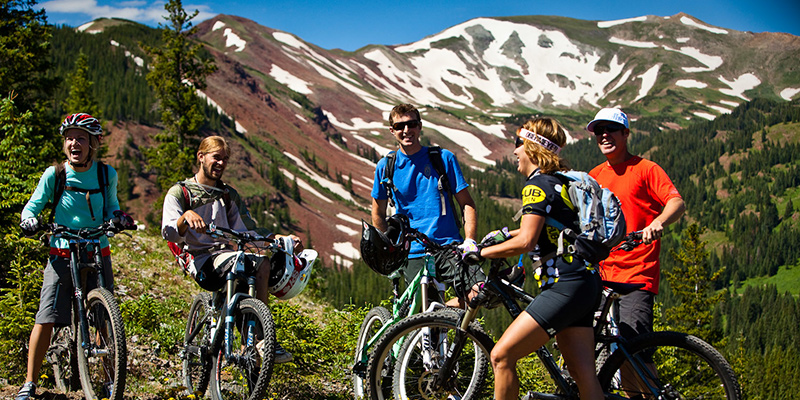 Eat Colorado Fresh!
Some of the state's best produce peaks in August, including famous Palisade peaches, Olathe corn, and more. Visit the Aspen Saturday Market to enjoy our local bounty. Use your well-stocked vacation rental kitchen to whip up a home-cooked feast!
The Farm-to-Table dinners each Tuesday night in Snowmass are inspired by locally sourced ingredients. Take the gondola up to Elk Camp and enjoy great food, plenty of outdoor family activities, and live music. Work up your appetite before dinner by spending time at the Snowmass Bike Park during Bike Park Nights.
If you are inspired to visit Aspen this August, book your vacation rental today. Start by searching our live inventory online or request some options from our Aspen-based reservations specialists.