Posted: 29 Nov 2022
Aspen's holiday season brings snow-globe dreams to life. Snowy streets are lined with historic buildings, dressed in twinkling decorations. Horse-drawn sleighs circle the city streets. And welcoming shops and restaurants beckon visitors with merriment and cheer.
Vacationing over Christmas can be daunting, especially for families with children, but Aspen sets the stage for holiday magic to come to life. With the right accommodations and a little extra planning, our team at Frias Properties can help you pull off a memorable Christmas in Aspen.
Planning Your Aspen Christmas Vacation
First, it's important to book a spacious vacation rental, complete with a full kitchen and a cozy fireplace. Frias Properties offers Aspen's largest selection of centrally located condominiums as well as an assortment of private homes. Here are some top recommendations for Christmas stays: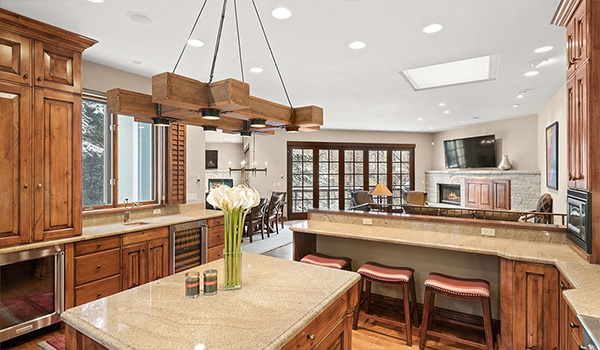 315 Park Avenue | Luxury 3-Bedroom Townhouse
This beautiful private home features a main floor living area with views of the Roaring Fork River and Aspen Mountain.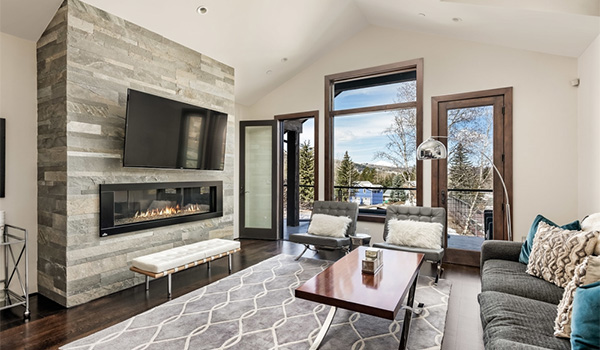 505 Park Circle | Luxury 3-Bedroom Private Home
This rental has beautiful decor and lots of privacy. Guests enjoy the den/media room.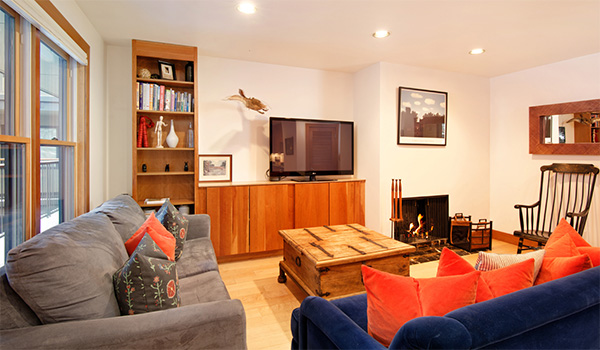 Aspen Ute Condominiums 204 | Deluxe 2-Bedroom Condominium
Just four blocks from Aspen Mountain, this condo has a very walkable location.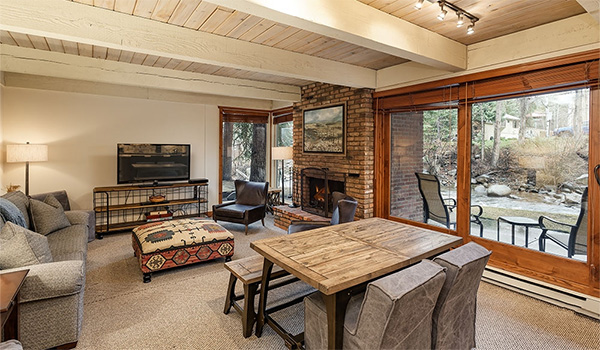 Chateau Eau Claire 20 | Deluxe 2-Bedroom Condominium
This riverside condominium features a cozy wood-burning fireplace and peaceful views.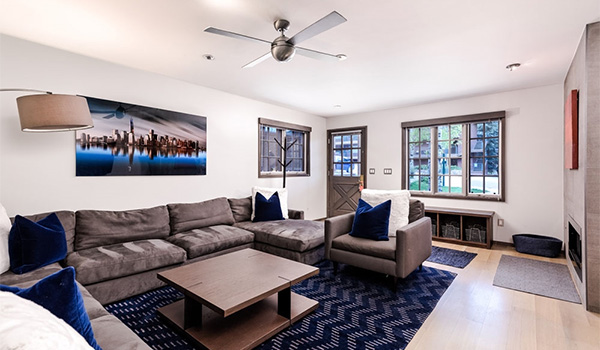 Alpenblick 10 | Deluxe 4-Bedroom Townhouse
Just two blocks from Aspen Mountain, this contemporary townhouse is an ideal vacation rental for families.
Once you've booked your Aspen vacation rental, lean on the Frias Properties concierge for all your pre-trip planning, from lift ticket purchases to grocery delivery and even Christmas decorations. In addition, you can ship gifts and skis to our primary office, and we can deliver them to your condo on your arrival date.
Key planning tip: Make your dinner reservations before you arrive in Aspen, especially if you're dining out on Christmas Eve! Contact our concierge for assistance.
Arriving in Aspen for Christmas
Plan to arrive a day or two before Christmas Eve, so you can pick up your equipment rentals, collect your lift tickets, and get a lay of the land in advance of the big day.
When you book a Frias Properties vacation rental, we provide complimentary Aspen airport transportation. In addition, our contact-free check-in process means you can complete our guest registration in advance of your arrival and head straight to your vacation rental.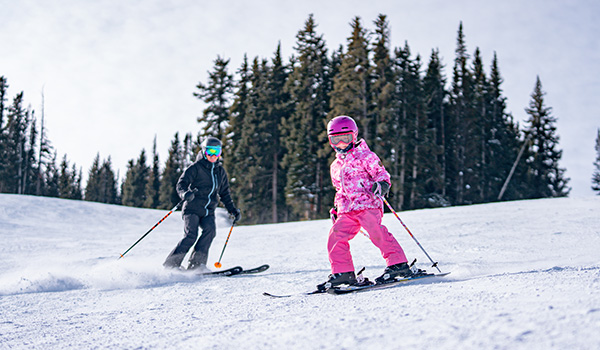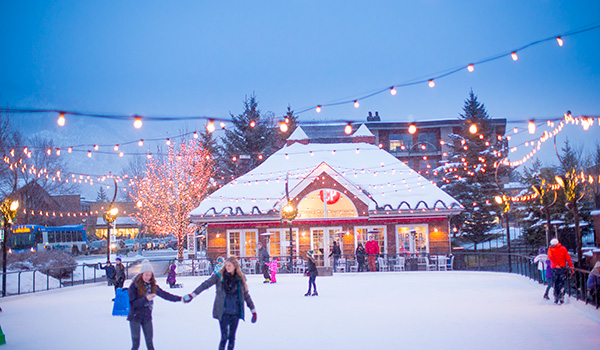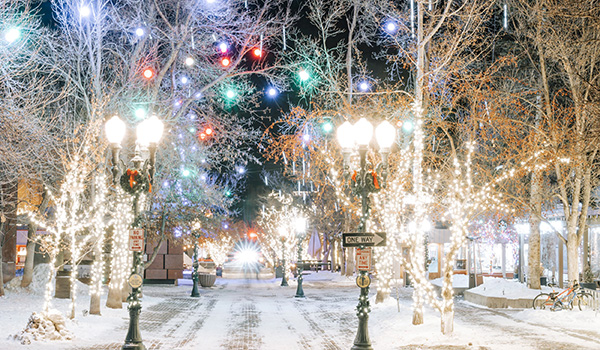 Christmas Eve in Aspen
Now that you are settled into your accommodations and have a day or two of skiing under your belt, it's time to relish in the holiday cheer as a family.
Start your Christmas Eve with a hearty breakfast. We recommend Jour de Fete for its cozy atmosphere and delicious breakfast offerings. If you're looking for a larger venue with a full menu, try Poppycock's or Element 47 at The Little Nell.
Pick up your supplies for Christmas morning. Aspen's specialty shops offer unique items to create a memorable Christmas morning feast, from freshly baked croissants at Jour de Fete to locally sourced foie gras from The Butcher's Block. Aspen's walkable downtown means you can meander from shop to shop without getting in your car!
Head to the slopes! Jump on a free skier shuttle to your mountain of choice. If your family has a variety of skiing abilities, we recommend Snowmass for its vast terrain. Plus, a Christmas Eve lunch at Sam's is a memorable treat.
If you'd like to opt out of skiing on Christmas Eve, check out our recommendations for off-mountain fun >>
Apres ski with the whole family. Aspen's family-friendly apres-ski offerings are excellent, and we recommend taking a spin around the Silver Circle Ice Skating Rink, enjoying a sleigh ride around town, or checking out Snowmass Luminescence.
A Christmas Eve dinner to remember. Aspen restaurants host beautiful prix fixe menus on Christmas Eve. Our concierge has the most updated information, but we recommend these renowned eateries:
Ajax Tavern
Prospect at the Hotel Jerome
Element 47
New: Parc Aspen
If you'd rather order in, we recommend Mawa's Kitchen for gourmet, family-style meals that can be picked up or delivered.
Opening gifts on Christmas day. If you're a traditionalist, light up the fireplace, turn on the Christmas music, and open presents in your cozy vacation rental.
Or for a quintessential Aspen experience, ski first! The ski slopes are empty on Christmas morning, and you'll never forget the look on your family members' frosted faces after first tracks. Pop into Bonnie's Restaurant for some pancakes, and head back to your condo for well-deserved apres ski around the living room.
An afternoon stroll (or cross-country ski) to close out Christmas. After an indulgent holiday, it feels so nice to stretch your legs. Wander through Aspen's historic West End and gaze at the beautiful Victorian homes. Or enjoy a lap around the Aspen Golf Course, part of Aspen's network of Nordic trails. Pick up equipment rentals at the Aspen Cross-Country Center in the Golf Course Clubhouse.
JOIN US FOR CHRISTMAS IN ASPEN
We hope you are inspired to spend the holidays in Aspen! Start by browsing our available vacation rentals online, or contact our Reservations Team for personalized recommendations.