Posted: 12 Aug 2022
Updated August 2023
Fall in Aspen and Snowmass is inspiring!
The vivid fall foliage set against a backdrop of snow-capped mountains and bluebird skies is truly a sight.
To get the most out of your experience, read our top 9 tips to make the most of your Fall mountain getaway.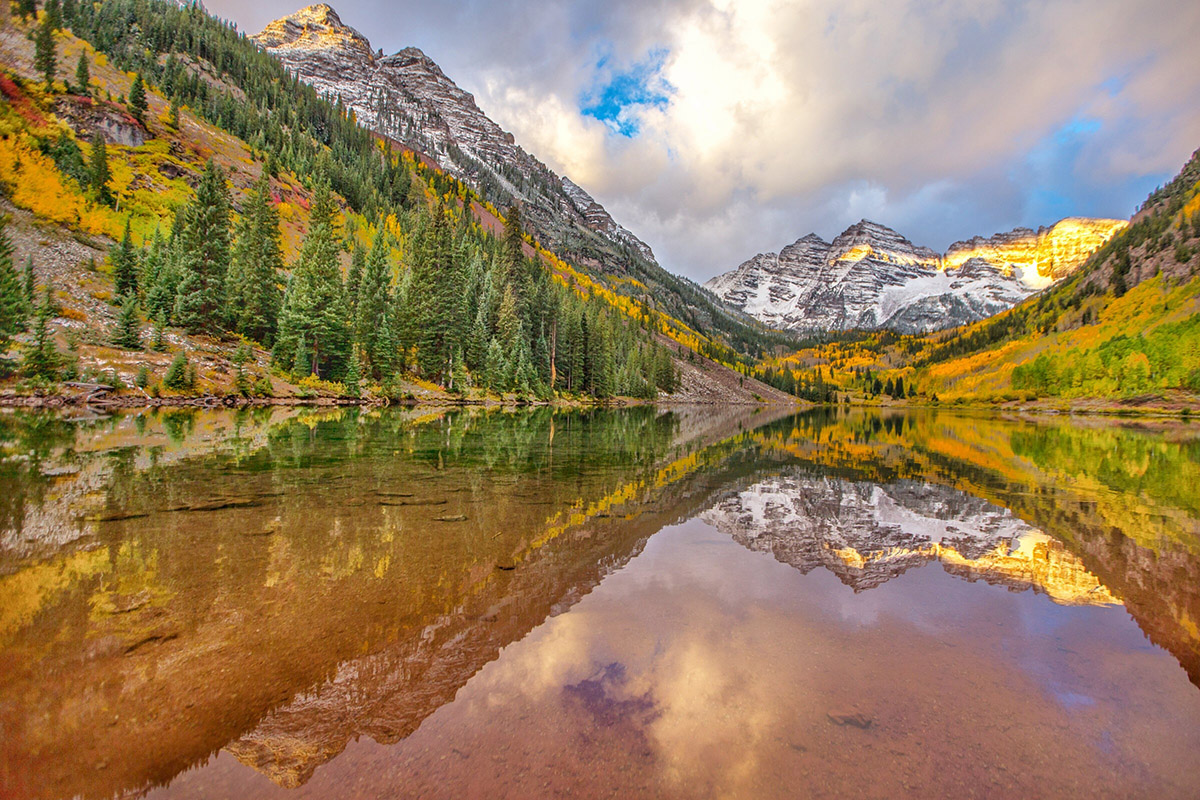 1) Attempt to pinpoint the peak color window
Aspen groves are considered one organism thanks to their common root system, which means they change color all together. The timing of their change is influenced by many factors and shifts slightly each year, but those who visit in September typically have the best chance of seeing the height of the colors.
Locals' tip: Adjust your elevation. Aspen groves located at higher altitude change colors first, and downtown trees transition last. It's possible to find a zone that's at its peak during your visit!
2) Visit During Weekdays
Fall crowds don't reach mid-summer or winter numbers, but the top leaf-peeping spots and hiking trails see a lot of traffic during fall months. For example, the Maroon Bells recreation area sees nearly twice the number of visitors on weekends as it does on weekdays. (Note: reservations are required! See more info here.) And during the middle of the week, popular hiking trails like Hunter Creek and Cathedral Lake are nearly empty, offering visitors a much more peaceful leaf-viewing experience.
3) Prioritize Your Points of Interest
When deciding where to go, there are countless options. Ask the Frias Properties Concierge about which zones have the best colors during your visit, and select a few top spots to view the fall foliage:
Aspen Mountain / Snowmass Gondola & Chairlift Rides - Take a ride to the top of the mountain and see 360-degree views of fall foliage across surrounding peaks. Both ski mountains offer summer recreation and dining atop their summits. See more information and schedules here.
Maroon Bells - With its iconic peaks, mirror lake, and choices of hiking trails, the Maroon Bells Recreation Area is a must-visit spot on any fall vacation. Read our Visitors Guide to the Maroon Bells to plan your excursion. Note: reservations are required!
Castle Creek / Ashcroft - Castle Creek Road winds up 12 miles and offers many spectacular viewpoints along the way. From this road, hikers access American Lake and Cathedral Lake trails, both lined with expansive aspen groves and terminating at picturesque alpine lakes. Families enjoy visiting Ashcroft Ghost Town and ACES' Catto Center at Toklat, and everyone agrees that a meal at Pine Creek Cookhouse is the perfect way to spend an afternoon or evening in the fall.
Hunter Creek / Smuggler Mountain Road - Accessible from town, this is one of the most popular hiking zones in Aspen. Most hikers choose to go up Hunter Creek Trail, which reaches a pristine meadow with old mining cabins. From there, wind through aspen groves until reaching Smuggler Mountain Road and descending into town along the fire road that offers incredible views.
Sunnyside Trail - This hike that starts just outside of downtown Aspen offers views of all four ski areas and Independence Pass. It's possible to use this trail to traverse the top of Red Mountain and connect to the Hunter Creek Trail, ending the hike back in downtown Aspen.
Independence Pass - This historic byway is only open during summer and fall, and there are many areas to explore. Read our guide to Points of Interest on Independence Pass.
Downtown Aspen - Don't discount Aspen's parks and open spaces as prime places for leaf peeping. Discover monuments to the famed songwriter in John Denver Sanctuary, or spot wildlife at ACES' Hallam Lake nature preserve.
4) Bring Hiking Gear
With a little bit of effort, you can access truly spectacular views of fall foliage. Check out our Top 6 Hikes From Town, and ask the Frias Properties Concierge for our full Hiking Guide.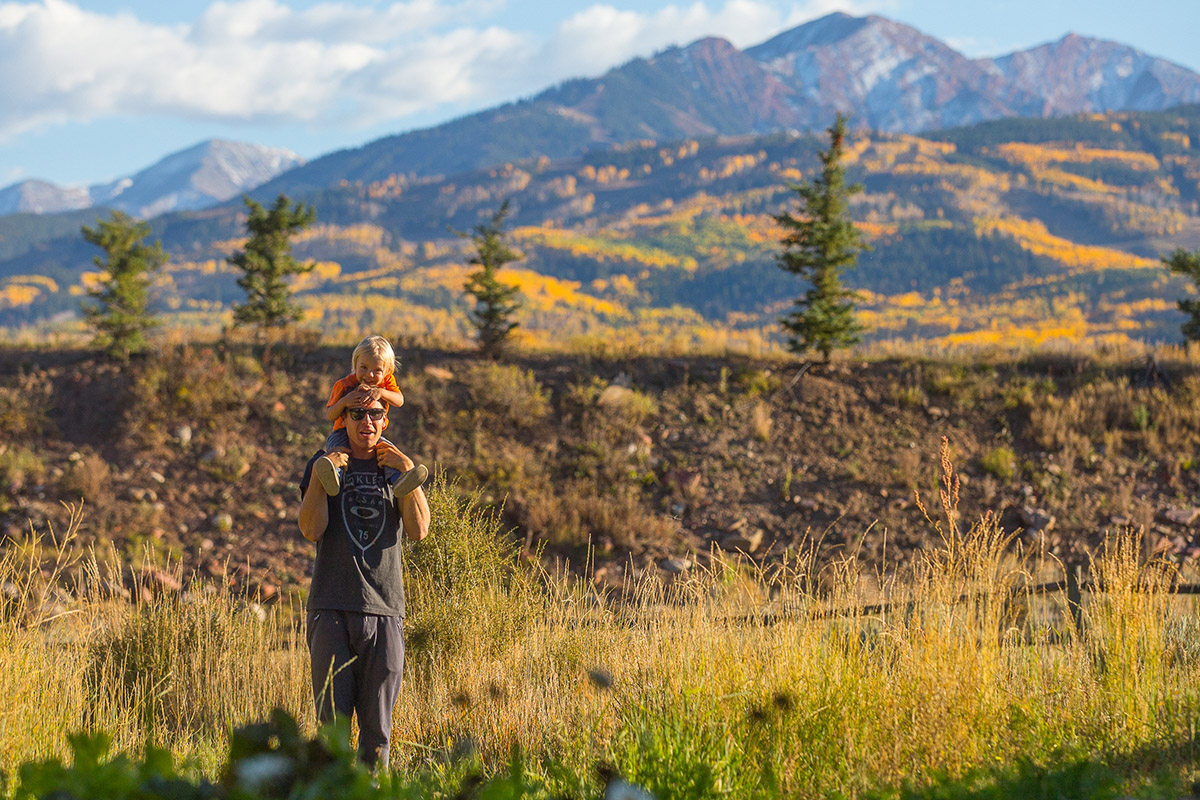 5) Be Weather Ready
Weather in the mountains is unpredictable during all seasons, but fall brings the whole spectrum of conditions, from beautiful sunny days to sudden snow events. Pack layers, including breathable items for warm daytime hours, waterproof gear for rain and snowstorms, and warm outerwear for chilly mornings and evenings.
6) Try Other Modes of Transportation
Bike, bus, ride a horse, float, or even paraglide! Fall in Aspen is a great time to get a new perspective from different modes of transportation.
Bike- Race through golden aspen groves on a mountain bike, or enjoy the views while pedaling up the (nearly) car-free Maroon Creek Road. Read our Biking Guide here.
Bus - During weekends in the fall, ride the bus to the Maroon Bells. The road is closed to car traffic during daytime hours, and the bus ride includes an informative narrative from the driver.
Ride - Take a step back into the Old West with a horseback ride through wilderness areas.
Float - Stand-up paddleboard or raft sections of the Roaring Fork River with local guides.
Paraglide - Get a bird's-eye-view of Aspen with a unique paragliding experience. Tandem flights take off from Aspen Mountain and drift to the valley floor.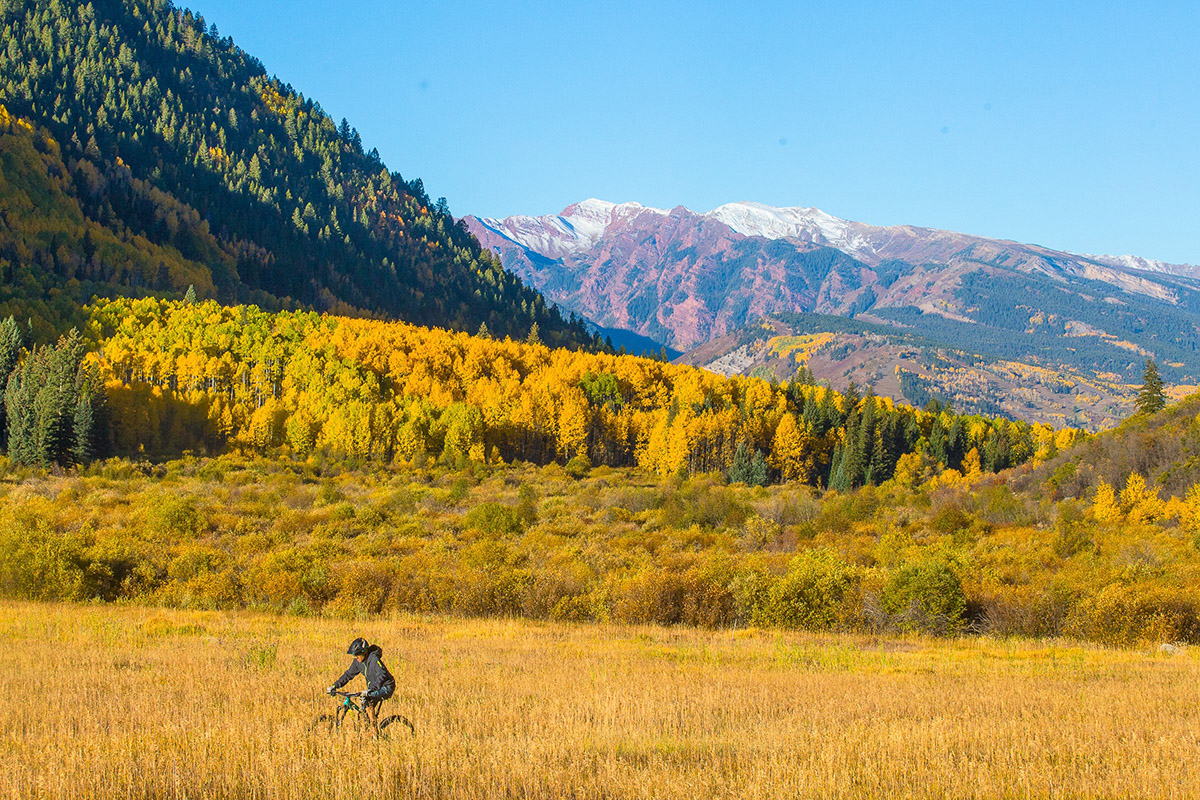 7) Eat in Season
Aspen restaurants embrace the farm-to-table ethos and change their menus seasonally. With Palisade peaches, Olathe sweet corn, and much more locally grown produce in season, fall is a delicious time to visit Aspen.
If you're staying in a Frias Properties vacation rental, take advantage of your full kitchen. Stock up on local produce, meats, and even spices at the Aspen Saturday Market, and cook up some seasonally inspired fare.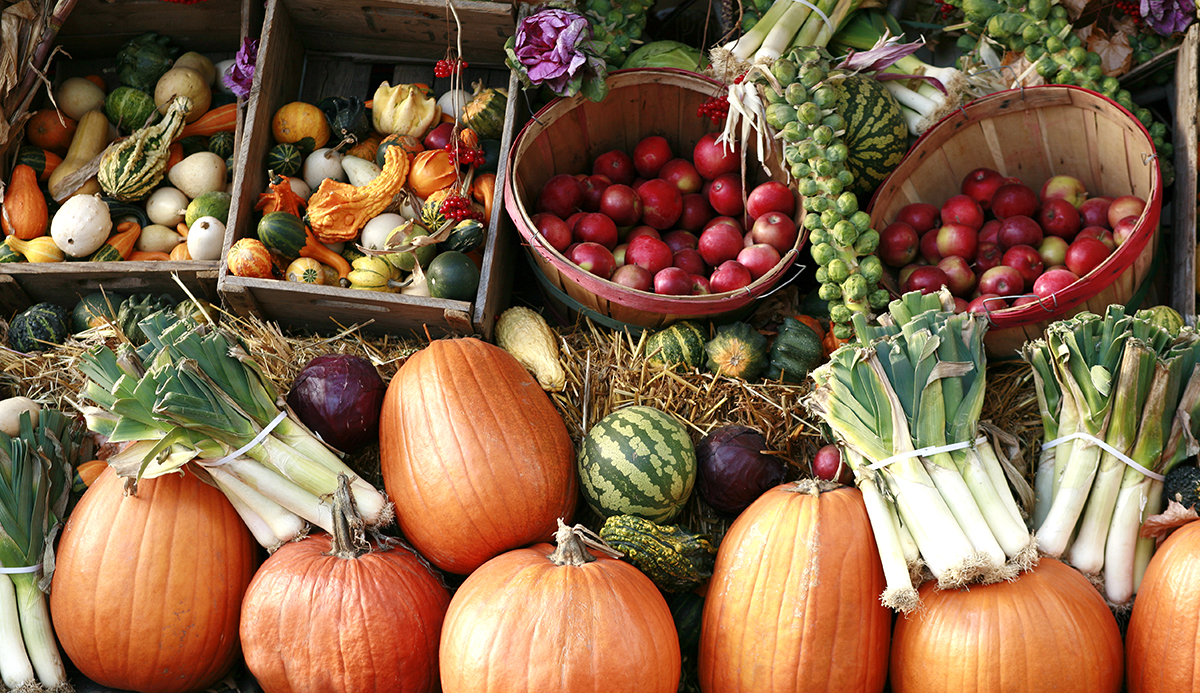 8) Pack a Camera!
While we advocate for staying in the moment while visiting Aspen and even taking the Aspen Pledge to "tag responsibly," the beauty of the changing leaves is too amazing to not capture. Your iPhone will do the trick, but if you have a more specialized camera, bring it on this vacation.
9) Talk to Locals
Aspen locals are quick to share their favorite fall locales, and they often know where to find the most colorful aspen groves during your visit. And if you're not the most outgoing traveler, don't fret - as true Aspen locals ourselves, we would be delighted to point you toward our fall favorites.
Are you inspired to visit Aspen in the fall?
Start planning your vacation by reaching out to one of our reservation specialists or searching for your Aspen condo, home, or hotel room online.