You are here
Aspen River Sports
ENJOY OUR RIVERS AT YOUR OWN PACE
While you might not think of water sports when you start planning your Aspen summer vacation, our local rivers--Aspen's Roaring Fork River, Carbondale's Crystal River, Glenwood's Colorado River, and Buena Vista's Arkansas River--offer great rafting, kayaking and stand-up paddleboarding.
How to choose your river trip
First, identify your adventure level. Are you seeking wild thrills of class IV rapids or a mellow float through pristine waterways? Next, figure out how much time you'd like to spend on the river. There are half-day (morning or afternoon) and full-day trips. Finally, decide upon your floating apparatus (read on to learn more), and book your Aspen river adventure with the Frias concierge.
Our concierge team can help with recommendations, scheduling, and answer any questions you may have about the activities listed below.
RIVER SPORTS
Rafting, Floating, and Kayaking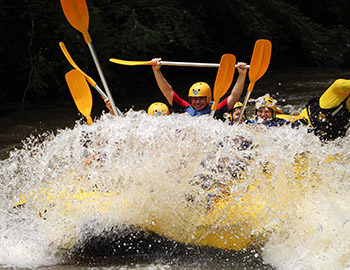 For visitors looking for whitewater thrills, Aspen has some unique offerings: class IV rapids less than a mile from town, class II to class III float sections ideal for multi-generational rafting trips, world-class "big" rivers within driving distance, and a selection of experienced outfitters ready to cater to any group. Don't miss out on a memorable river adventure on your next trip!
Stand-up Paddleboarding (SUP)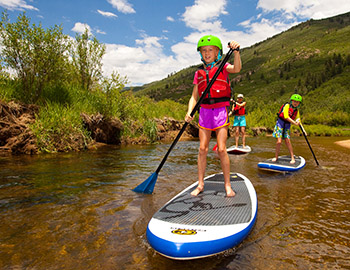 The inflatable boards are perfect for navigating the slow-moving waterways at North Star Nature Preserve or challenging yourself on class I or II rapids of the Colorado River near Glenwood Springs. Note: you will go swimming! SUP trips are offered from mid-July through the end of the summer.
Unique Day Trip to Twin Lakes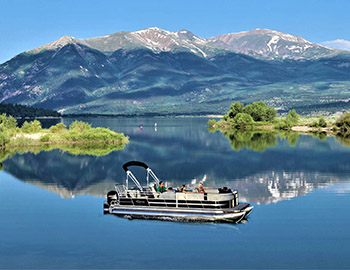 The "Rocky Mountain Adventure" is one of our top-recommended excursions! It's a unique day trip to Twin Lakes with Aspen Adventure Company where participants experience many quintessential Aspen adventures, from hiking and fishing to stand-up paddleboarding and even a pontoon boat cruise.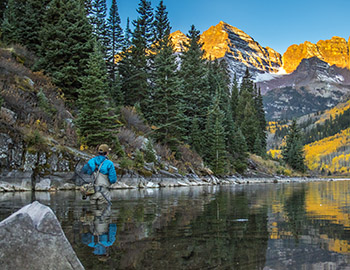 A river runs through Aspen! From pristine rivers with Gold Medal designations to secluded high-alpine lakes and even downtown waterways, Aspen waters are ideal for fly-fishing.